Up to 75,000 visitors to WorldPride and EuroGames will be wearing the official Copenhagen 2021 wristband and, if you support us while giving them a special deal, we will:
include you on our website directory for Wristband Deals
include you in the app listing of Wristband Deals
if space permits, promote you on our social media channels
All you need to do is stock our Wristband for sale in your venue, and complete the form below to tell us what the deal is.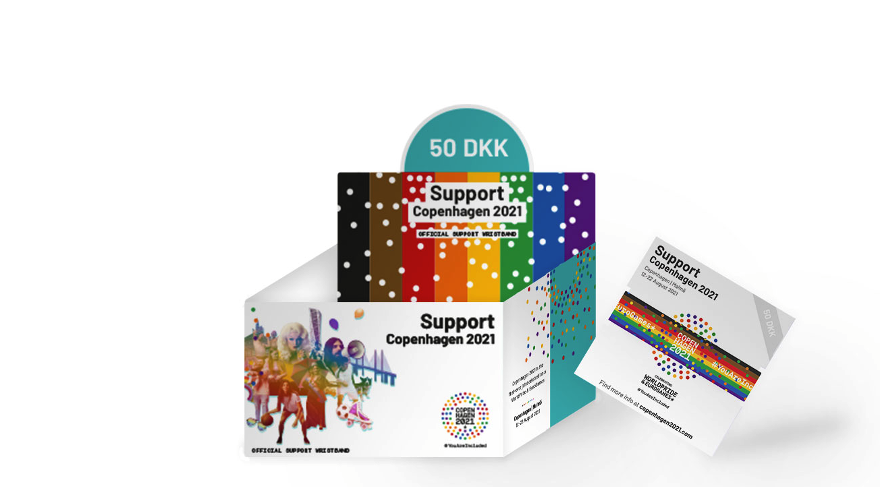 Need more wristbands?
Please email kly@copenhagen2021.com and we'll get more to you as soon as we can.
Submit your Wristband deal!