EuroGames at Copenhagen 2021 is going to be the most inclusive sporting event ever.
It's a four-day event that will officially kick off with the Opening Ceremony on Wednesday 18 August 2021. 6,000 athletes will together celebrate and walk The Parade of Nations across Copenhagen, or The Proudest Mile in the World. EuroGames will also end with a bang with the Closing Ceremony on Saturday 21 August 2021.
We have created an amazing sports programme including 29 sports tournaments, a public programme called Sports to the People, a Sports Leader Conference and Sports Village. This is a programme where all athletes will be able to compete in safe and secure surroundings and where they can make new friends and memories as they break a sweat on the court and give their all during the match.
The sports programme is also created to be as inclusive as possible. Therefore, it will be accessible to those who have trained for years as well as those who just happen to pass by. 
You can register for EuroGames now. Registration closes 12 July or when the sport is sold out. You will find an icon on the tournament page indicating if the sport is 50 percent or more sold out.
Find all the 29 tournament pages here.
29 different sports tournaments
We're including 29 different sports tournaments for your participation between the 17 and the 20 August. The tournaments will take place across Copenhagen and Malmö, and we expect more than 6,000 athletes to join us.
All tournaments will include series for female, male and non-binary identified players, and some team sports may include a league for mixed-gender teams. Furthermore, each tournament will include several levels to make sure that athletes of all levels, from beginner to pro, can compete and have fun.
Find out more about the 29 sports tournaments here.
Sports to the People
Sport to the People is an addition to the regular and recognised tournaments that make up the backbone of EuroGames. Sport to the People is a public programme that includes a number of drop-in sports for all the people living and visiting Copenhagen and Malmö during Copenhagen 2021. These could for example include Drag Olympics, Rainbow family sports, Roller-skating through the city, Bicycle workshops, Skiing on the Copenhagen ski slope and many more fun sports events.
These popular sporting events will take place in several squares, parks and venues across Copenhagen and they will be held throughout the week of Copenhagen 2021. The goal is to have at least one morning activity, one afternoon activity and one evening activity each day, involving thousands.
Sports Leader Conference
For the first time during EuroGames we will host a conference for 200 sports leaders. The Sports Leader Conference will take place Monday 16 and Tuesday 17 August 2021 and has two key purposes: to empower LGBTI+ sports clubs in Europe and to foster more inclusivity in the athletic community. The conference will include a mix of keynotes and panel debates, while smaller workshops will run in parallel and allow participants to delve into topics of relevance to them and the context in which they are located.
The conference should give LGBTI+ clubs around Europe concrete tools to improve their day-to-day operations through better volunteer management and fundraising, while professional sports federations and mainstream clubs will be given concrete tools to break down the barriers that LGBTI+ athletes are currently facing.
Find out more about the Sports Leader Conference here.
Sports Village
With the sun shining, the scent of the sea and the DJ playing summer vibes, we welcome all athletes in Sports Village. Sports Village will be the place where all the athletes and other sports interested participants can meet up with friends or like-minded people. It will for example be possible to engage in street sports, celebrate each other's achievements, grab a bite to eat or drink, takes a swim, watch sports on the big screens or just enjoy the relaxing atmosphere together while celebrating EuroGames.
Find out more about the Sports Village here.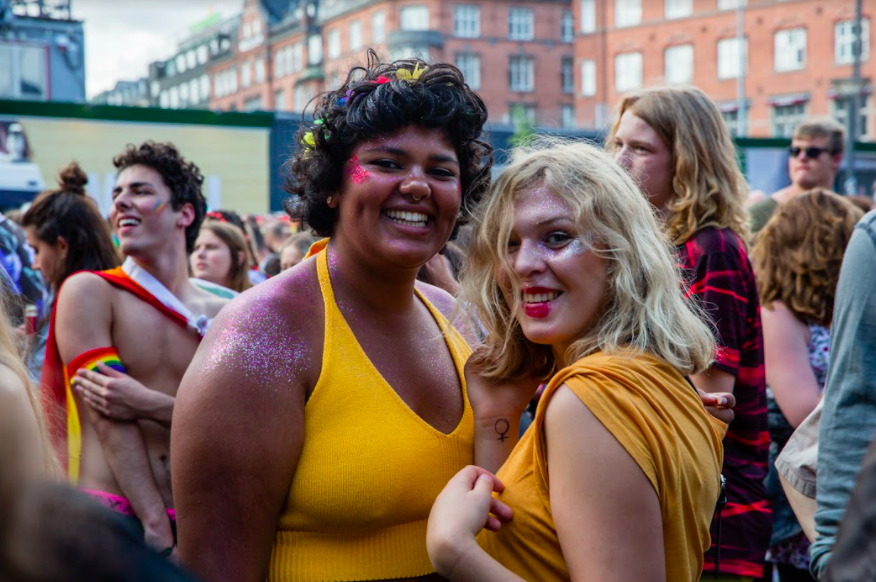 EuroGames is licensed by the European Gay & Lesbian Sports Federation and hosted by Pan Idræt