The #YouAreIncluded podcast from Copenhagen 2021 fills your ears every Thursday with inclusive discussions about sport, human rights, arts and culture, and Pride.
Hosted by cultural historian Anders Larsen – aka drag artist Chantal al Arab – with diverse and international guests, each episode focuses on a different element of Copenhagen 2021. Expect interviews, discussions, audio tours, event previews and a whole lot more.
Episode 12: Eleven awesome nights of entertainment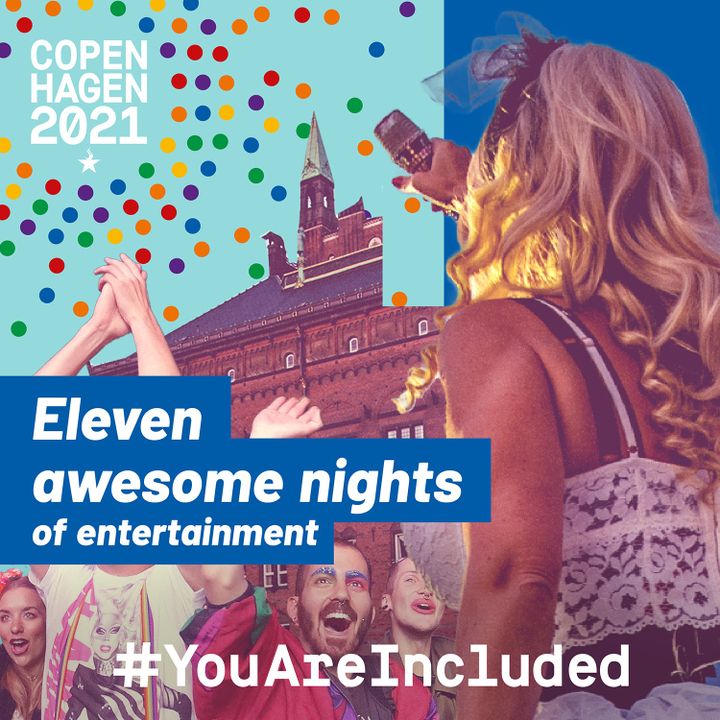 Anna and Tonny are here with a teaser on our nightly concerts and EuroGames volunteer, Lars, tells us about the proudest mile in the world. Listen now and start planning your evenings with us in Copenhagen and Malmö, at Copenhagen 2021!
All events will be available to view online, with many live-streamed to social media and the event website.
Listen to "You Are Included" on Spreaker.
How to listen
Just search for 'Copenhagen 2021' on your preferred podcast platform!
Feedback and suggestions
We'd love to hear your feedback, and suggestions for topics and guests we should include. Just drop an email to:
communication@copenhagen2021.com
Credits
Host: Anders Larsen
Producer: Anders Guldberg
Coordinator: Jemma Tracey
Produced by hearHEAR for Copenhagen 2021