Rådhuspladsen – or City Hall Square – is Copenhagen's iconic square and it was the focal point for Copenhagen 2021. That's why we called it WorldPride Square.
The Square is right in the center of Copenhagen. It's a five minute walk from Copenhagen's Central Station and has its own station on the Metro. Just off the Square is Regnbuepladsen, or Rainbow Square, where Copenhagen raised the world's first permanent rainbow flag just a few years ago. And City Hall itself is where the world's first same-sex partnership took place back in 1989. This Square is part of our DNA.
What's happened?
WorldPride Square was open every day from Friday 13 to Saturday 21 August. We had bars and a wine bar serving a wide range of drinks at great prices. We had a street food market with tasty and innovative cuisine from some of Copenhagen's best chefs.
We had performances and debates from our other venues on big screens and a number of live performances in the Pride Studio. We enjoyed live music and DJ sets, bingo, a garden party and even a public celebration of Copenhagen Pride's 25th anniversary and much more.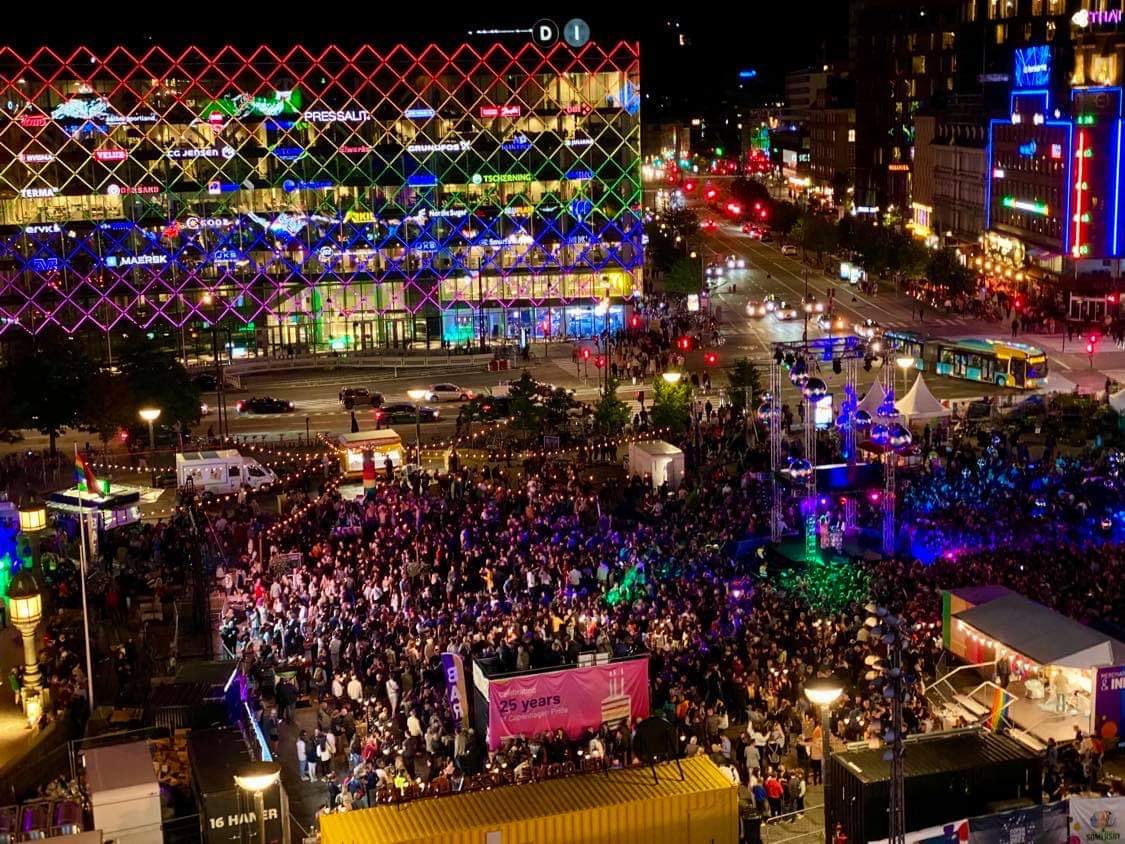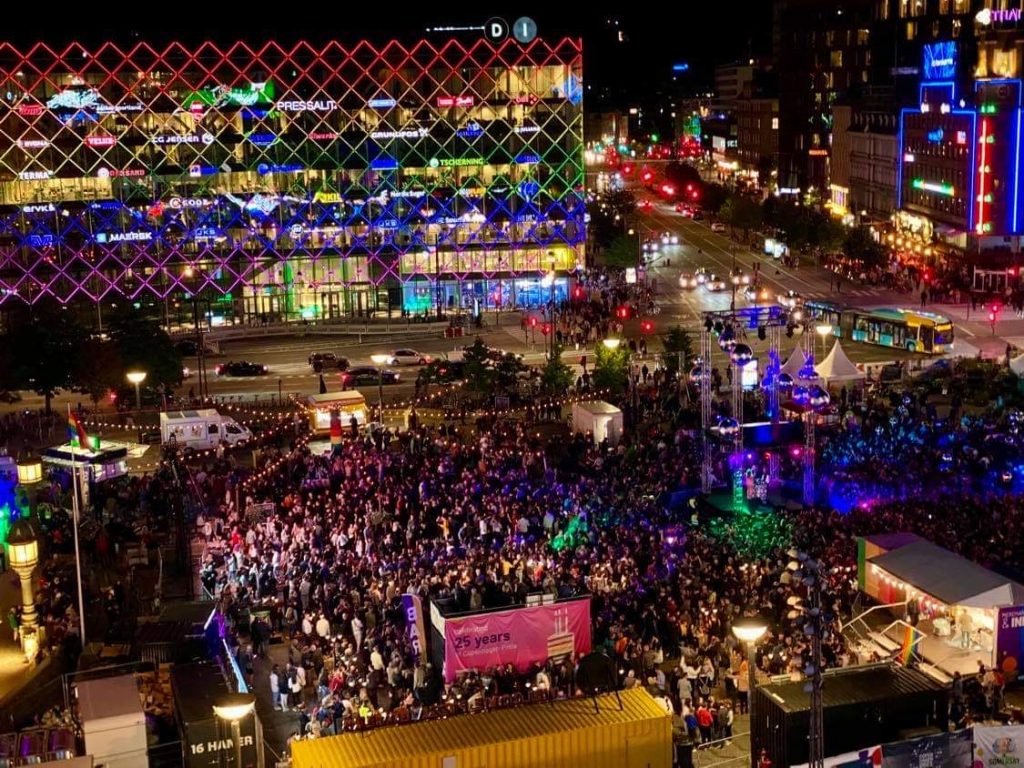 WorldPride Square was also the location of our information point, together with our merchandise shop and activities with our main official partner hummel and booths from civil society organisations and businesses.
The All Out photo exhibition of winning photos that depict how the LGBTI+ community got through the pandemic was exhibited throughout WorldPride Square. This was the first physical exhibition of the photos anywhere in the world.
WorldPride Square program
Download our app for the full program and timings for activities each day.