On Friday 20 August 2021 elected officials from all over the world will gather both physically and digitally for the Copenhagen 2021 LGBTI+ focused Interparliamentary Plenary Assembly (IPA) taking place at Christiansborg Palace from 09:00-17:30, the seat of the Danish Parliament, also called the Folketing. This event will be taking place physically and be interpreted and accessible digitally for active participation in English, French, Spanish, and Danish.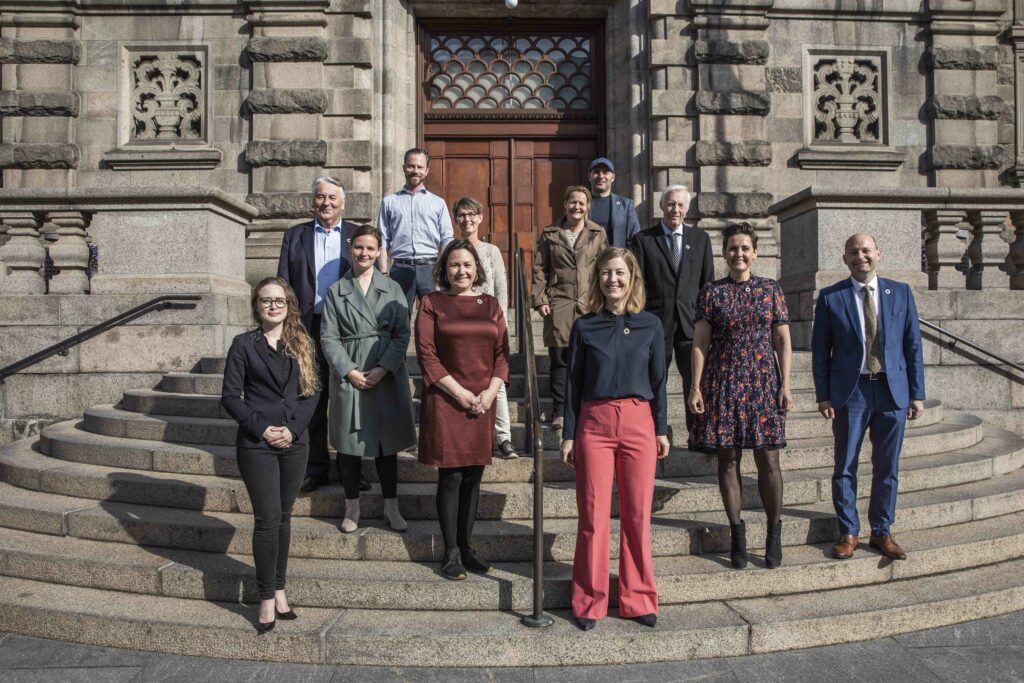 We work together with our Executive Partners, the European Parliamentary Forum for Sexual and Reproductive Rights, Parliamentarians for Global Action, the LGBTQ Victory Institute and the Global Equality Caucus. In close collaboration, we put together an ambitious program including elected officials coming from all over the world, with a strong focus on challenging regions.
Invitations are extended by the Speaker of the Folketing, the Hon. Henrik Dam Kristensen, co-signed by 7 parliamentarians from different political parties within the Danish Parliament coming from Denmark, Greenland, and the Faroe Islands. The event is officially supported by 6 European Parliamentarians from Denmark representing different party groups within the European Parliament.
The Master of Ceremonies of this event is the first openly lesbian Austrian politician, former Vice-President of the European Parliament, and LGBTQI+ Activist and Feminist Ulrike Lunacek.
Invitations have been extended to a diverse group of elected officials from different parties, regions, backgrounds and political ideology, to make this event an impactful networking and learning experience. The invited legislators are not required to be LGBTI+ community members, although we did invite a broad coalition of LGBTI+ elected officials.
As of now, over 200 elected officials have confirmed their participation of which around 100 digitally. These legislators are coming from more than 53 different countries across six continents and represent national/federal constituencies, supranational constituencies and in some cases also local or regional constituencies. Furthermore, fulfilling our diversity aim, almost 40% of the participants comes from the Global South, Central and Eastern Europe, in many cases strongly representing vulnerable communities in their home constituencies. Also of importance to us is a strong female identified representation, with currently over 60 legislators identifying as female.  
We recognize that the ongoing COVID-19 pandemic will have an influence on Copenhagen 2021. Therefore, we are guaranteeing various digital solutions to make sure that elected officials that cannot travel, can participate actively including the opportunity to ask questions using a special chat function. Different parts of the IPA will also be made available to the broader public through livestreams on different platforms.
As the IPA is a full day program, we expect many parliamentarians to be arriving one or multiple days earlier. For that reason, there will be an official pre-program taking place on Thursday 19 August 2021, with opportunities to meet with other parliamentarians in party group caucuses, meet with activists and be part of the official Copenhagen City Reception and an evening event organized by different European Parliamentarians.
Participation in the physical and digital IPA program and the Pre-Program is free.
Are you a legislator and do you want to receive an official invitation?
If you are a legislator and want to receive an official invitation for physical participation at the Interparliamentary Plenary Assembly, please let us know, so we will request the parliament to send the invitation.
Digital participation registration for elected officials will open at the beginning of June. If you are interested in participating digitally, please inform us about this so we can remind you when digital participation registration opens.
Partners IPA


Sign Language Interpretation