14 June 2021
A. C. Perchs are proud to announce that they are an official product partner of Copenhagen 2021.
At A.C. Perchs Teashop diversity and inclusion is a natural part of their everyday, and there is still much to be done in terms of equality around the world.
Even though there is more focus on equality today, everybody regardless of gender, sexual orientation or lifestyle should have the possibility to fulfil their dreams. Diversity and inclusion is high on their agenda and involves all employees and teams in their old company.
Copenhagen 2021 WorldPride and EuroGames bring focus to this very important issue, and A.C. Perchs has long been a member of the Ethical Tea Partnership who are working to create a fairer, better and more sustainable tea industry for tea workers and farmers as well as the environment. Being a partner of Copenhagen 2021 is a natural step for them.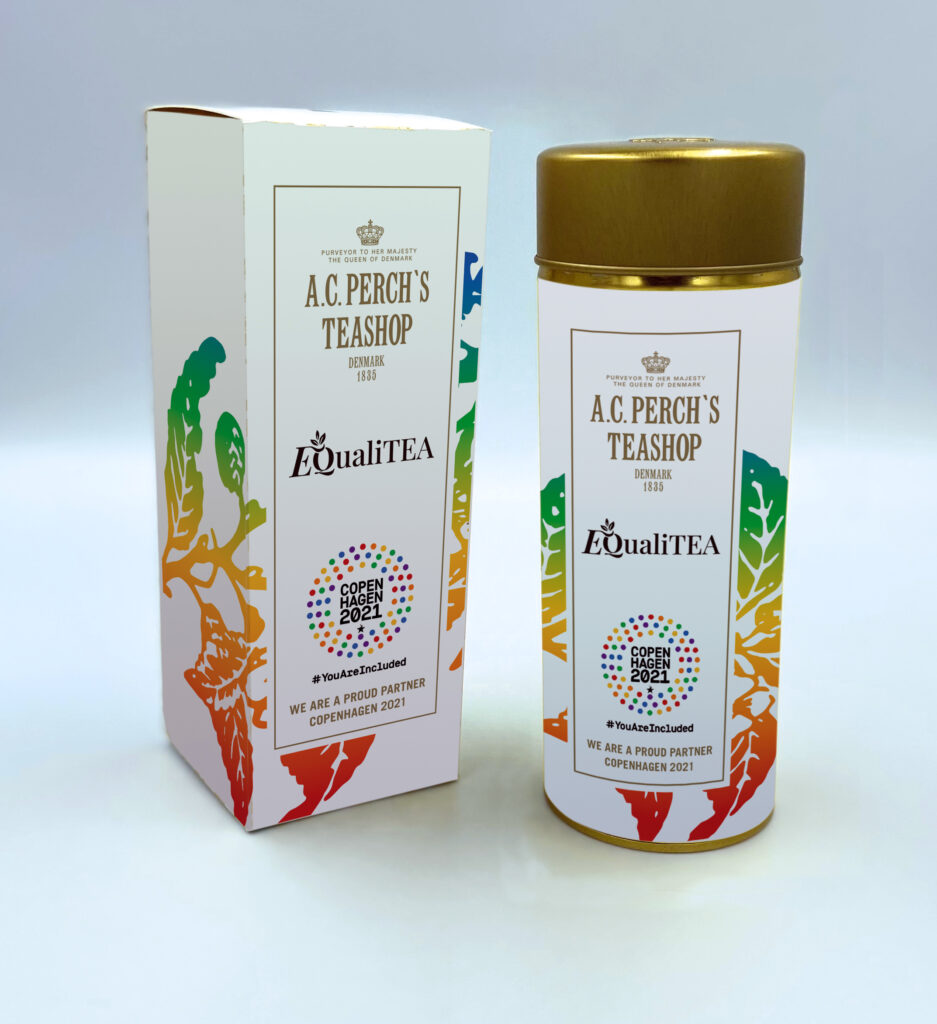 During Copenhagen 2021 the company will host special events at A.C. Perchs Tearoom in Copenhagen, so stay tuned via their website and news mails. With this new partnership they will launch a brand new tea called EqualiTEA. A delicious fruity green tea blend with notes of champagne which can be enjoyed both hot and cold as an iced tea. To many Danes the taste is similar to the "Kæmpe Læske" ice cream. With this new tea A.C. Perchs wants to bring focus on everyone's right to have equal opportunities and they donate DKK 25 for each sold can to Copenhagen 2021.
For more information visit the A. C. Perch website.