With expertise on everything from LGBTI+ rights, sponsorship, event management, and sport you can learn more about our staff team here at Copenhagen 2021. You can also find out more about our board members, which are listed here.
Pernille Drost, Chief Executive
She/her/hers
Biography to follow.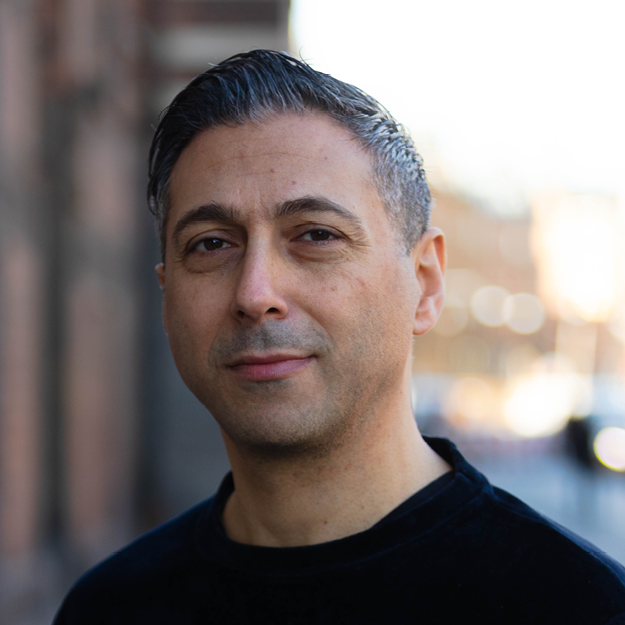 Ayhan Can, Director of Sports
He/him/his
Ayhan comes from a background within culture and leisure management in the city of Copenhagen, where in close cooperation with sports associations and clubs he developed initiatives and events with the purpose of engaging local communities in culture and sport activities for all target groups – beyond gender, age, ethnicity and sexuality. In addition, he has worked specifically as the Secretariat-leader for the Danish Red Cross Youth. His great experiences and knowledge within this field is present in his daily work to reach the goals and ambitions for EuroGames in 2021.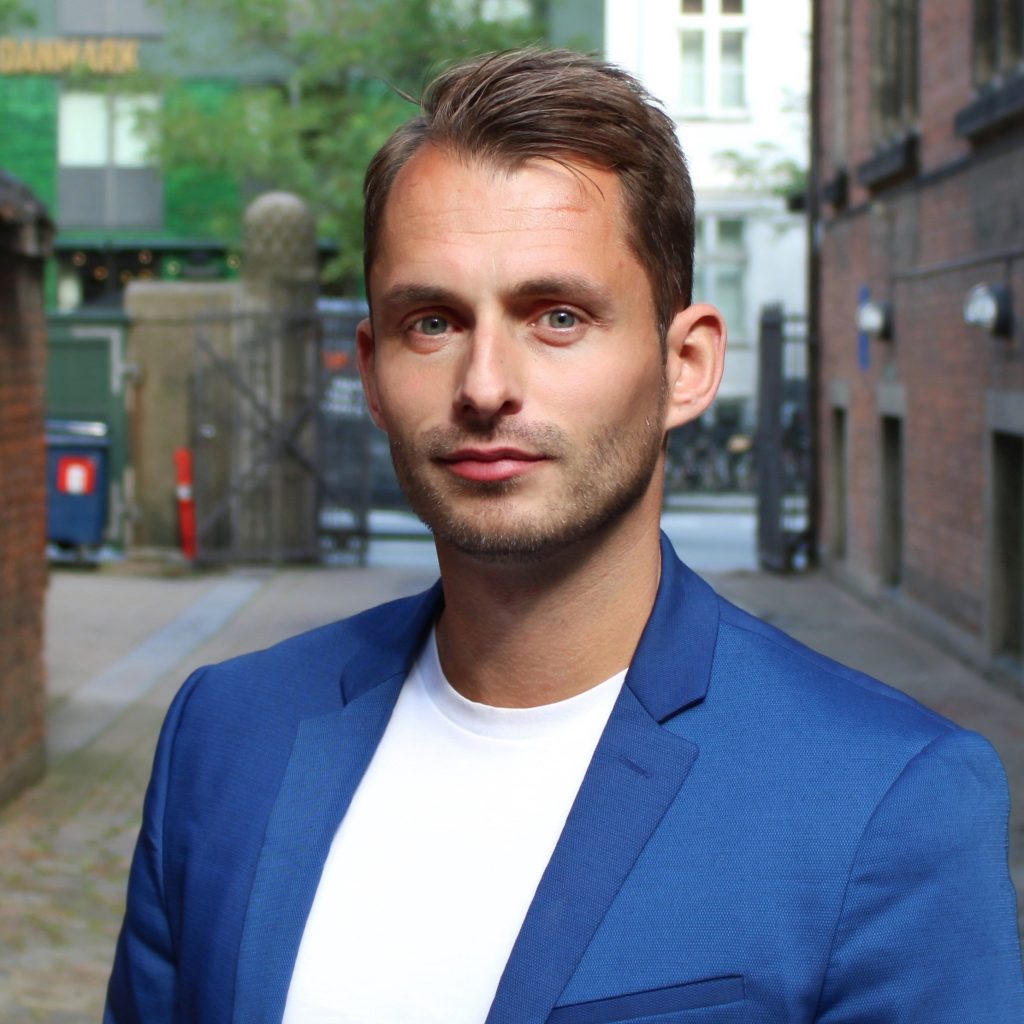 Aron Le Fèvre, Director of Human Rights
He/him/his
Aron is a passionate and multilingual champion of human rights, with experience in international politics and the global LGBTI+ and Pride community. He is leading the Copenhagen 2021 Human Rights Forum with the goal to elevate the international LGBTI+ agenda, working together with a multitude of governments, civil society and non-governmental organizations both in Denmark and abroad.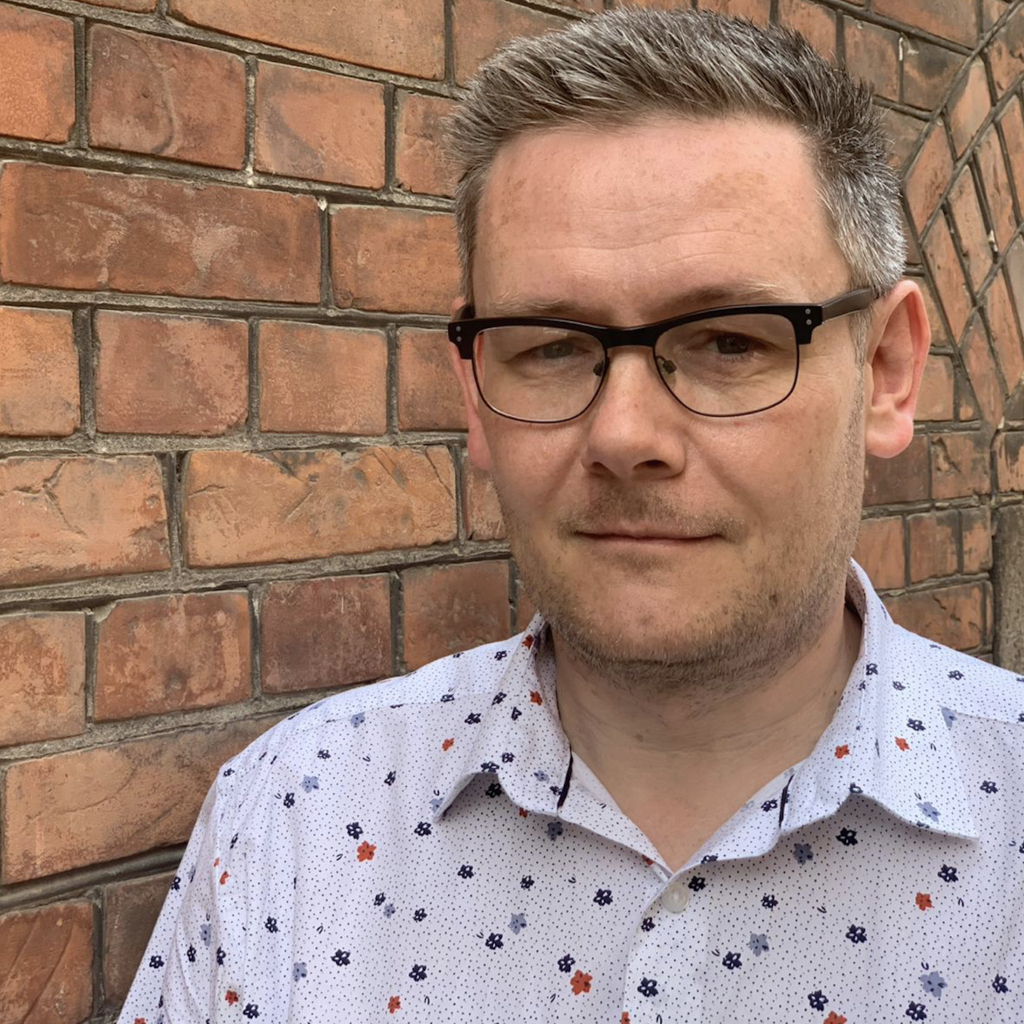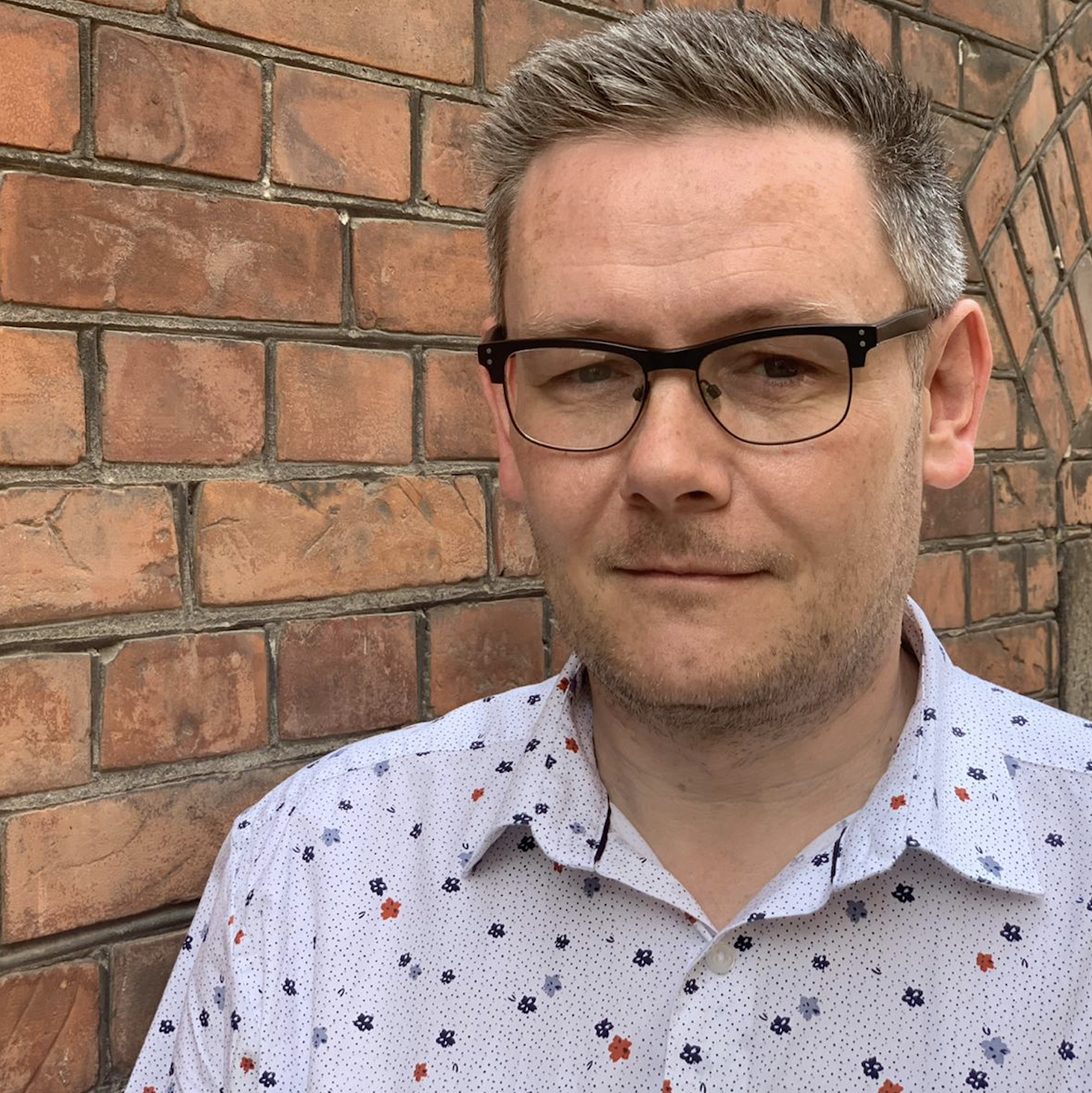 Steve Taylor, Director of Communications
He/him/his
Steve has 20 years' experience in civil society communications and campaigns covering disability and health, human rights, equality and diversity, and children's rights, and has spent almost a decade in the Pride movement, including leading communications for Global Pride 2020. He is a board member of European Pride Organisers Association, co-founded the UK Pride Organisers Network, and spent eight years with Pride in London.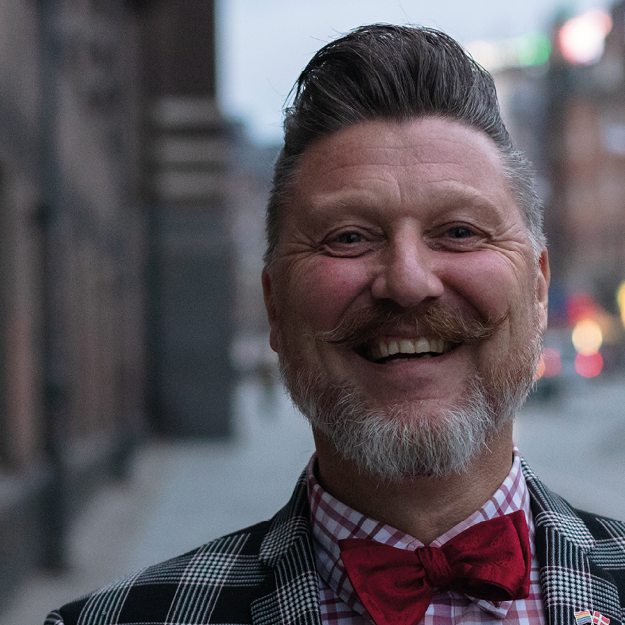 Lars Henriksen, Political Liaison Officer
He/him/his
Lars has been part of Copenhagen Pride since 2006 and Chairperson from 2013. He has participated in international LGBTI+ work through European Pride Organisers Association and InterPride and in Prides around the world. Lars has a broad background in advocacy, teaching and political advocacy as well as the arts.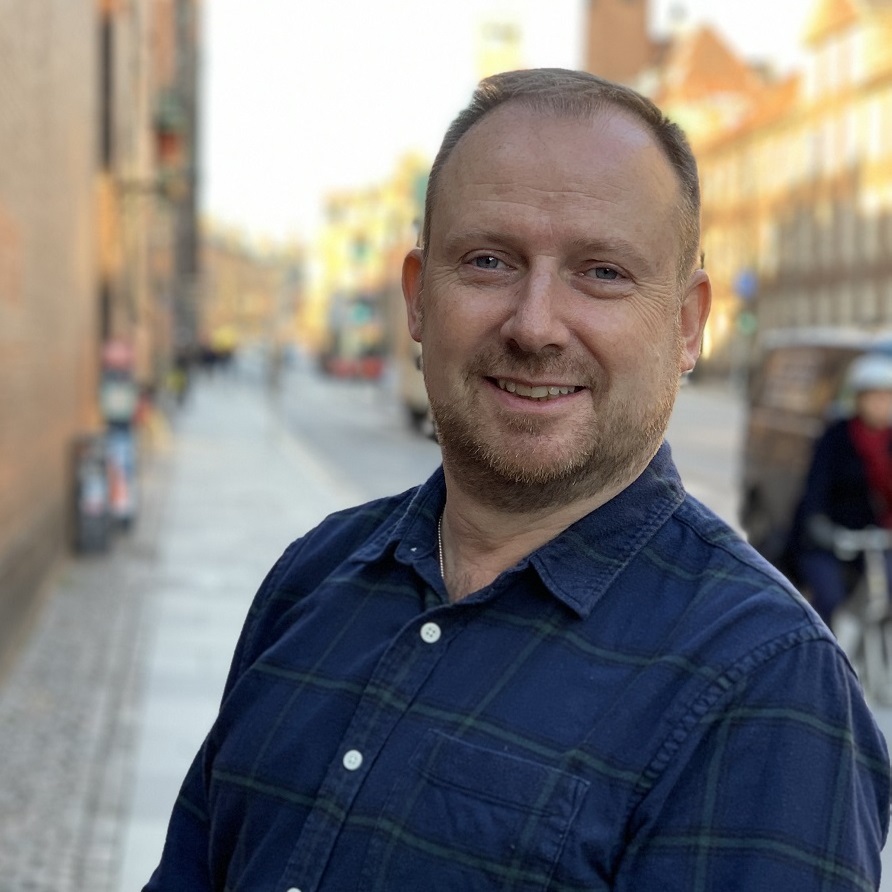 Bo Madsen, Senior Project Manager – Registration
He/him/his
Bo holds a masters degree in Political Science, but over the years has worked extensively in finance, tourism and events. He has been involved in the execution of several events around the world: EuroGames, Volvo Ocean Race, Mardi Gras Film Festival, Outgames, Flicker Fest and Nokia World. With a long background working with logistics for international events, he is now leading the implementation of the registration systems for the conferences and sports, accommodation platform, tickets and transport solutions for the 2021 event.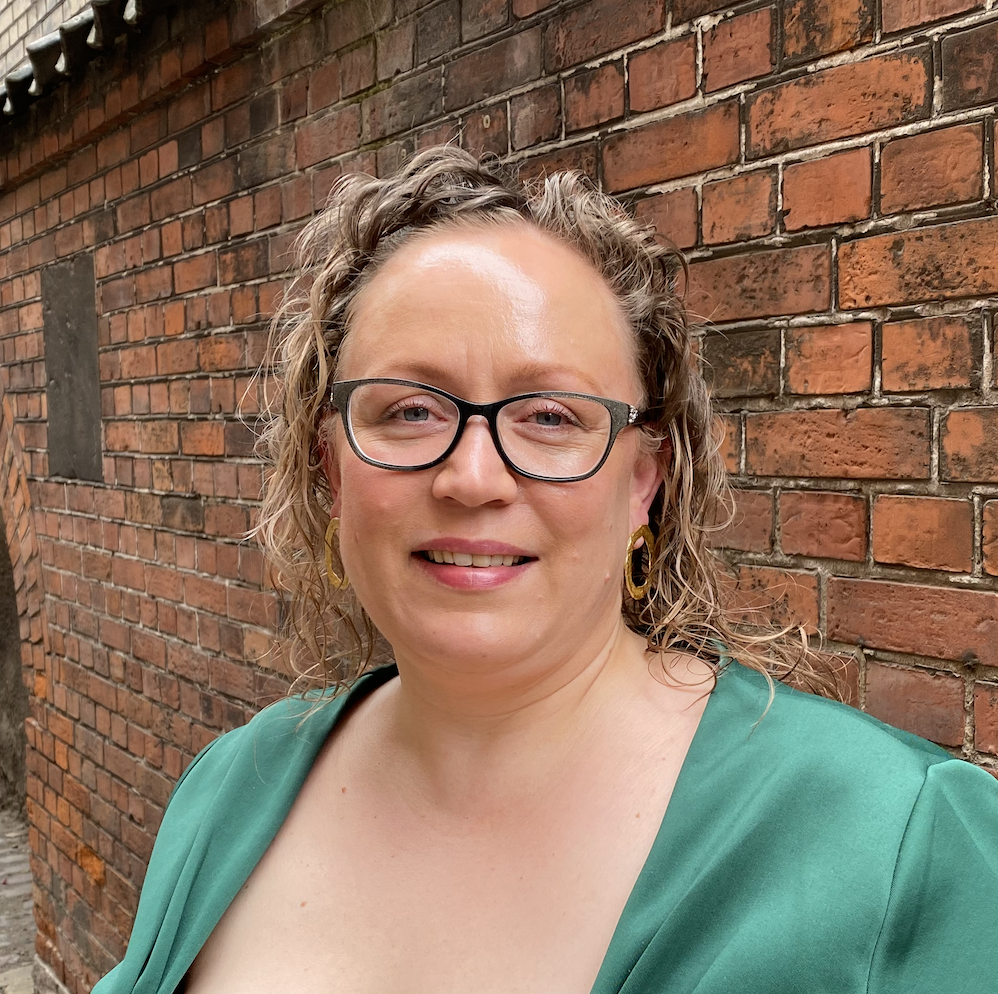 Camilla Engelby
Graphic Designer
She/her/hers
Camilla has studied media graphic design, project management and online marketing. She has over 10 years' experience in her field primarily in B2B and B2C marketing. She's previously done volunteer work for international conferences and is passionate about the environment, equality and typography.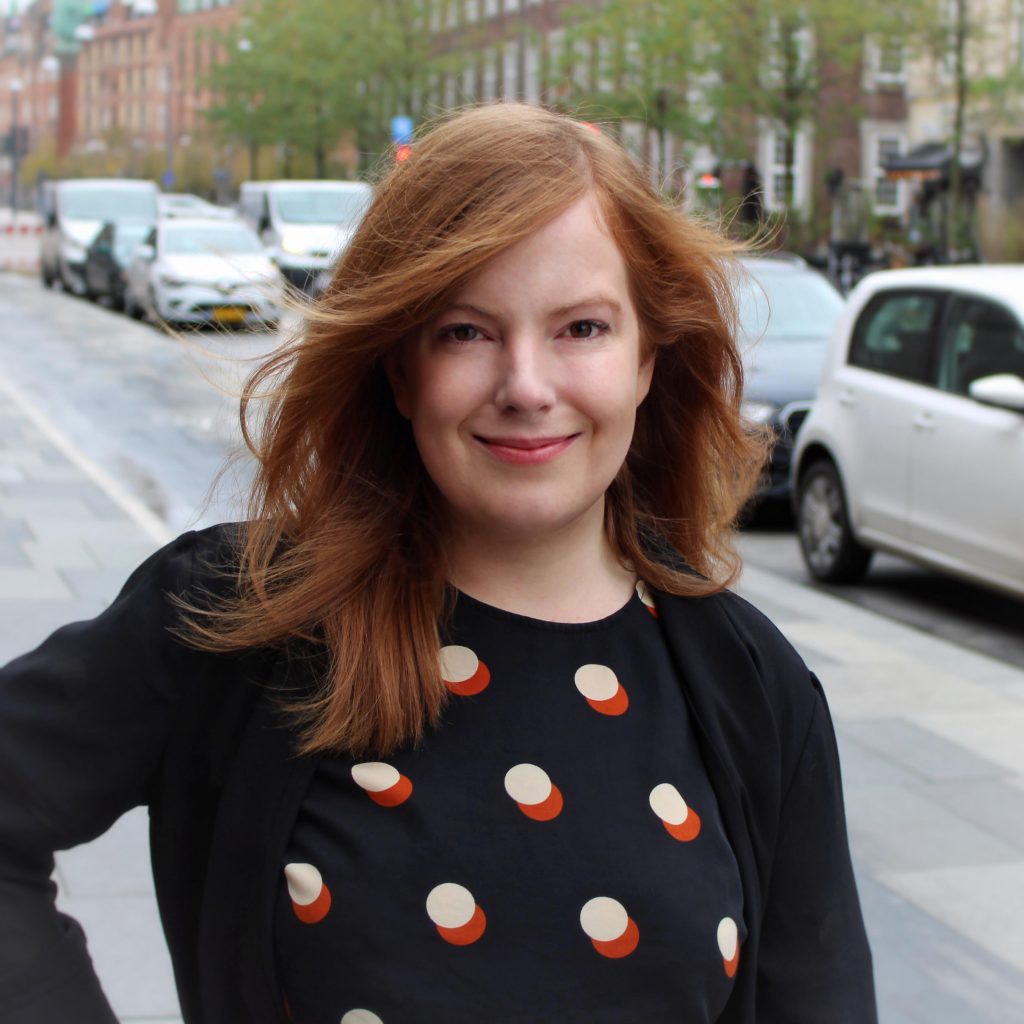 Charlotte Plesner Bliddal, Culture Coordinator
She/her/hers
Charlotte has a master's degree in cultural communications and music/arts management from UCPH and Humboldt-Universität zu Berlin. She has worked with events and strategic communications for VEGA, Danish Cultural Institute, Gyldendal and Warehouse9 among others. She is in charge of curating and planning contributions from culture institutions and organisations.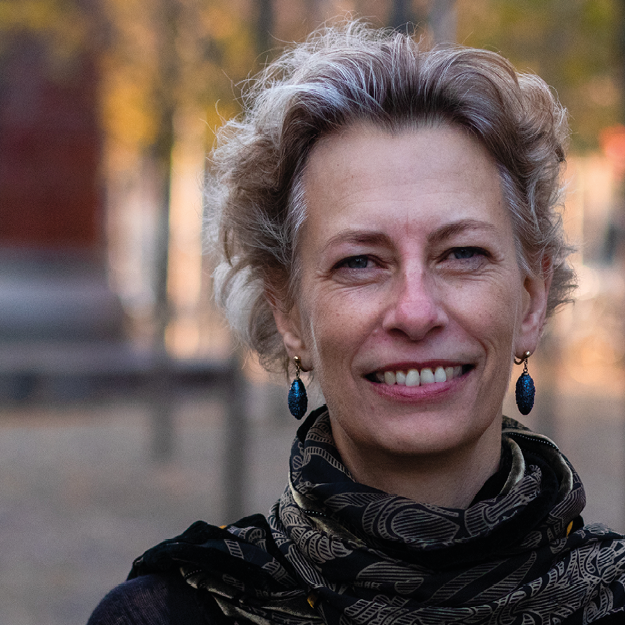 Eva Bøggild, Partnerships
She/her/hers
With a long background in journalism, academia, communications, project management and partnership building, Eva now focuses on securing the financial basis for Copenhagen 2021. Through close collaborations it is her ambition to engage all partners in the development of the extensive and agenda-setting program – whether it is culture, human rights, sports, Pride or volunteers – and thus make all of Copenhagen feel included.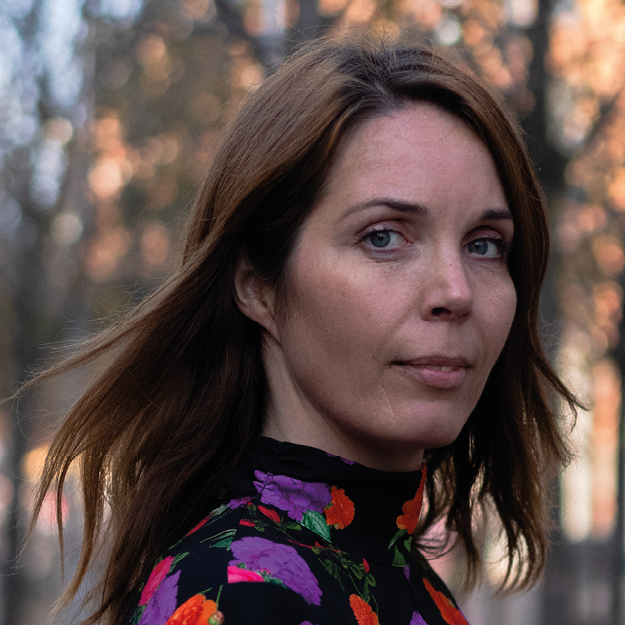 Helle Bjørnstrup, Sponsor & Partnerships
She/her/hers
Helle has been working with sponsors and partners for Copenhagen Pride since 2014 and is part of the Copenhagen 2021 team. Her main focus is to ensure that value-based partnerships are established with the right brands and companies that actively work with diversity and inclusion at the workplace and has made supporting the Pride movement and the LGBTI+ community part of their company DNA.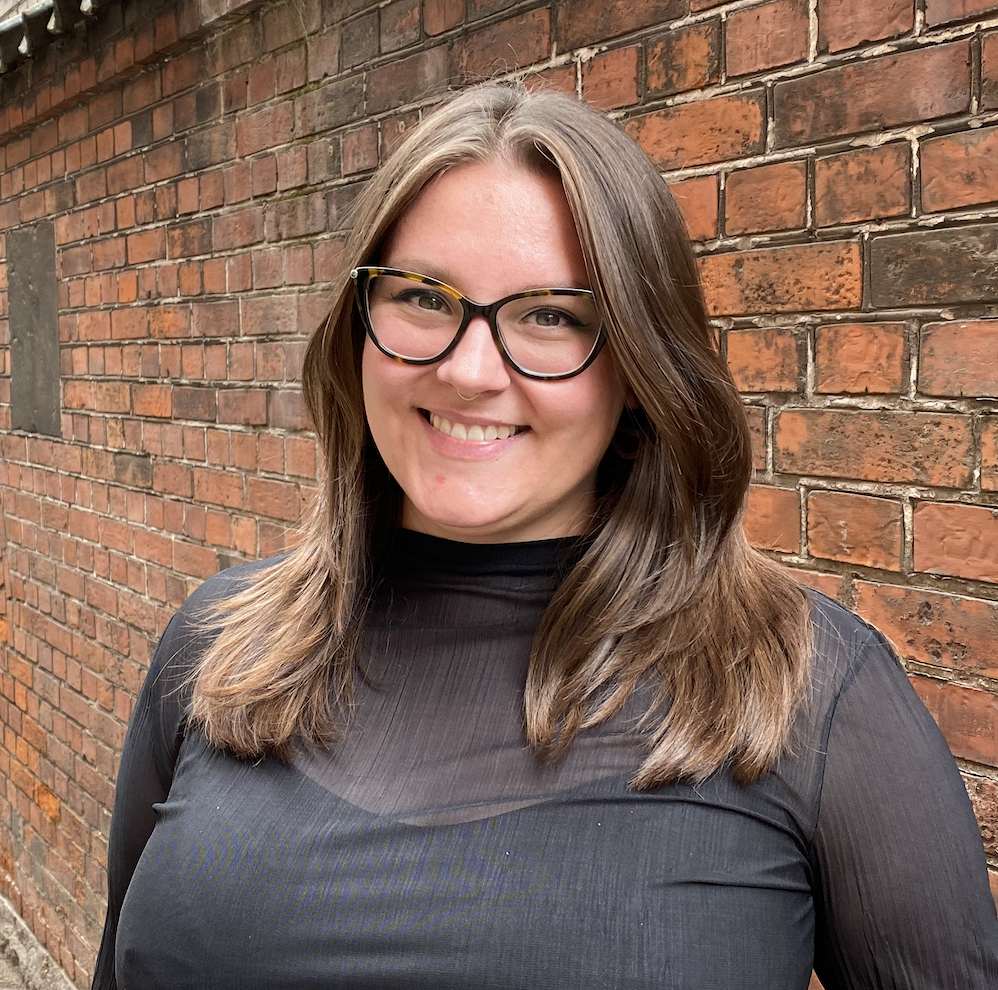 Jemma Tracey
Communications Coordinator
She/her/hers
Jemma holds an MSc in Gender and Sexuality from The University of Amsterdam, and has worked across both strategic communications and program management for national and international NGO's in India, the Netherlands, the UK, and Denmark. She has worked on a range of issues, including sexual and reproductive health and rights, gender equality, digital storytelling, children's rights, and Brexit. Jemma is also currently part of the organising team behind MIX Copenhagen LGBTQ+ film festival.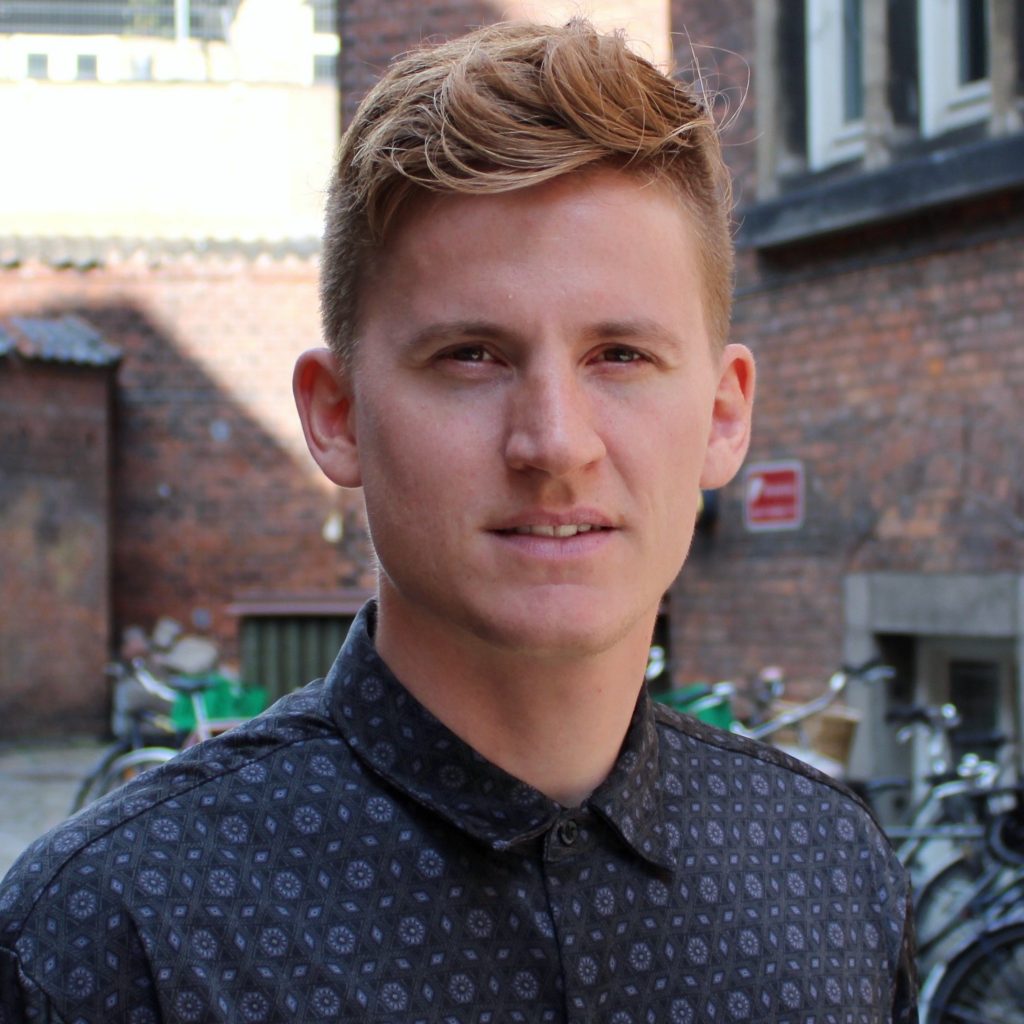 Jeppe Klæstrup James, Production Manager
He/him/his
Jeppe is a Production Manager with experience from various parts of the events industry, with a special focus on music and festival production. Jeppe has worked for a range of different events and festivals in both Denmark and the UK. Before joining the 2021 team, Jeppe was Production Manager at a Danish booking agency, handling production and touring for a large range of Danish artists in Denmark and abroad.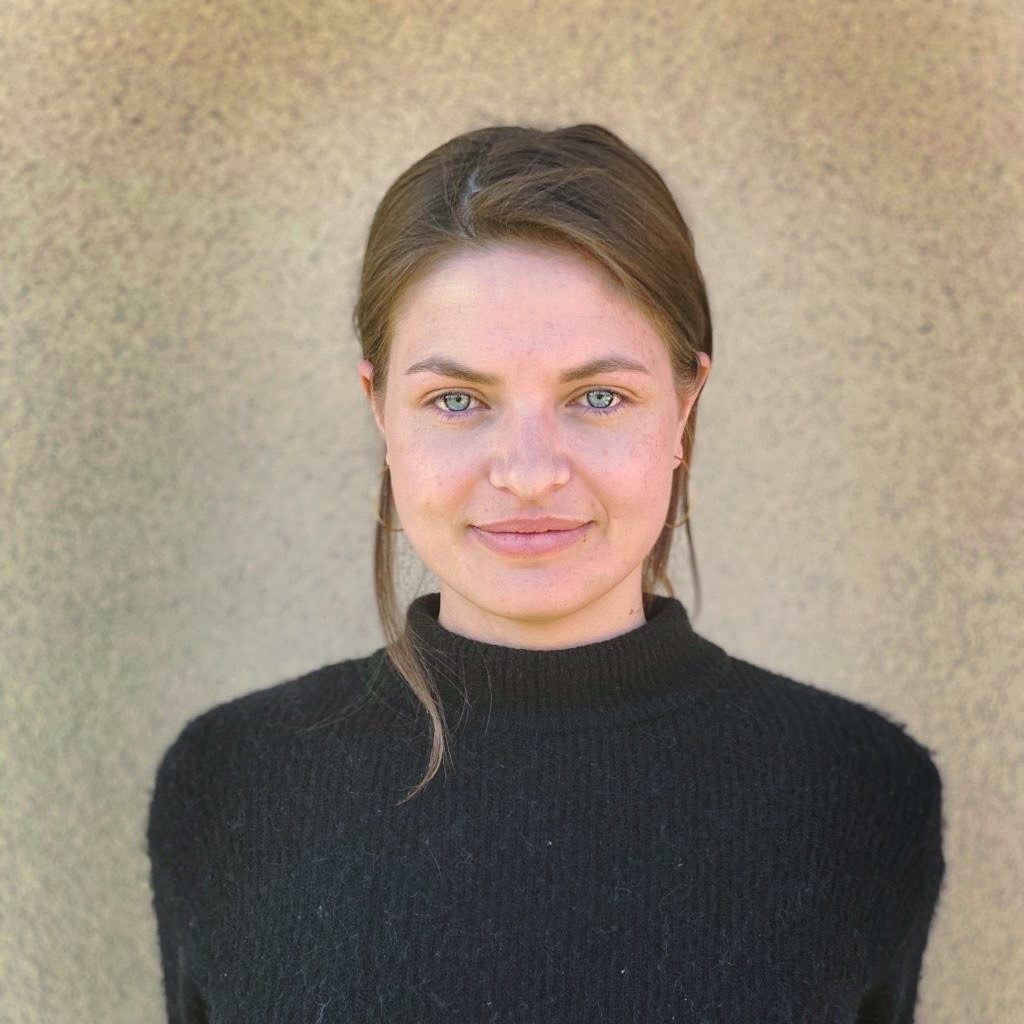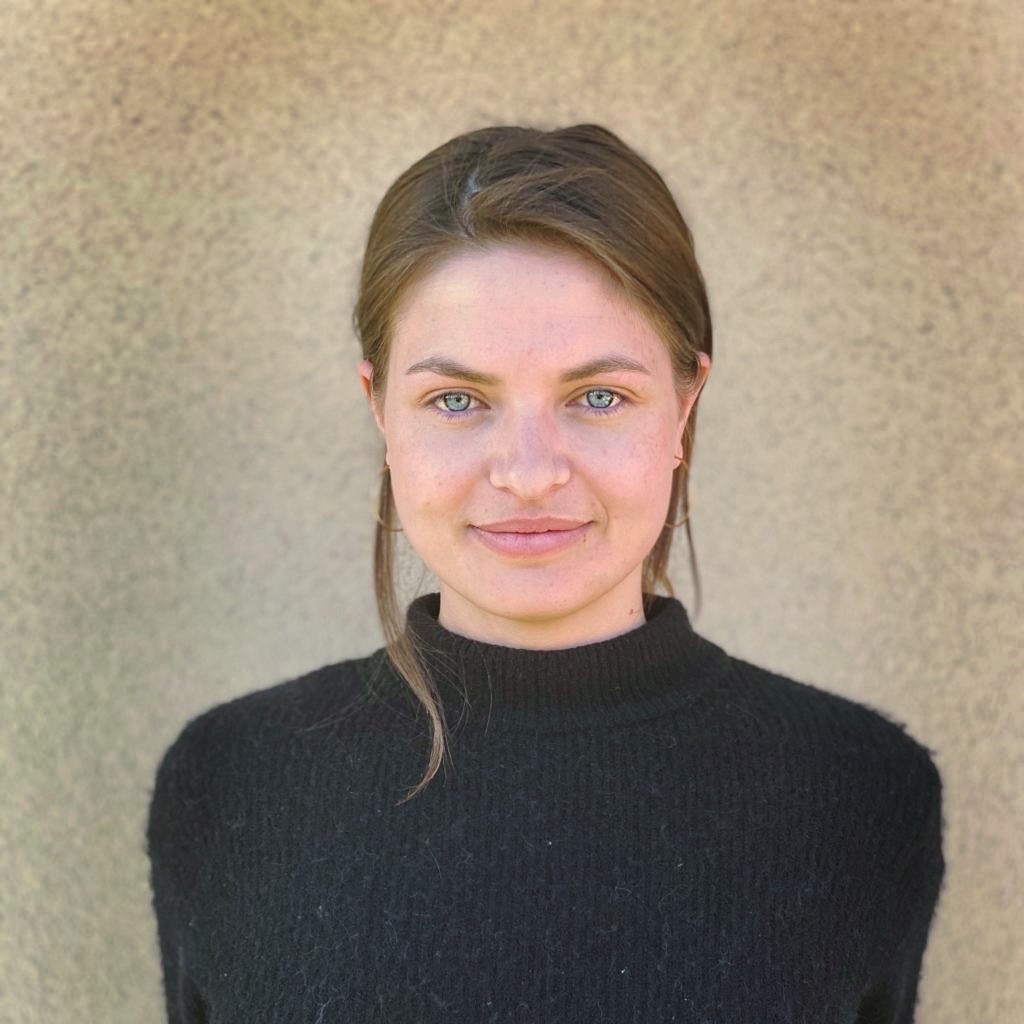 Laura Klem Ofloff, Project Coordinator – Sports
She/her/hers
Laura has a bachelor degree in sports and event management and has a big interest in sports and mega events. She previously worked in planning and executing corporate events. Her ambition for Copenhagen 2021 is to make the event an extraordinary experience for all the athletes and make it unforgettable. She hopes the participants will experience not only the center, but the suburbs of Copenhagen – hopefully by bike.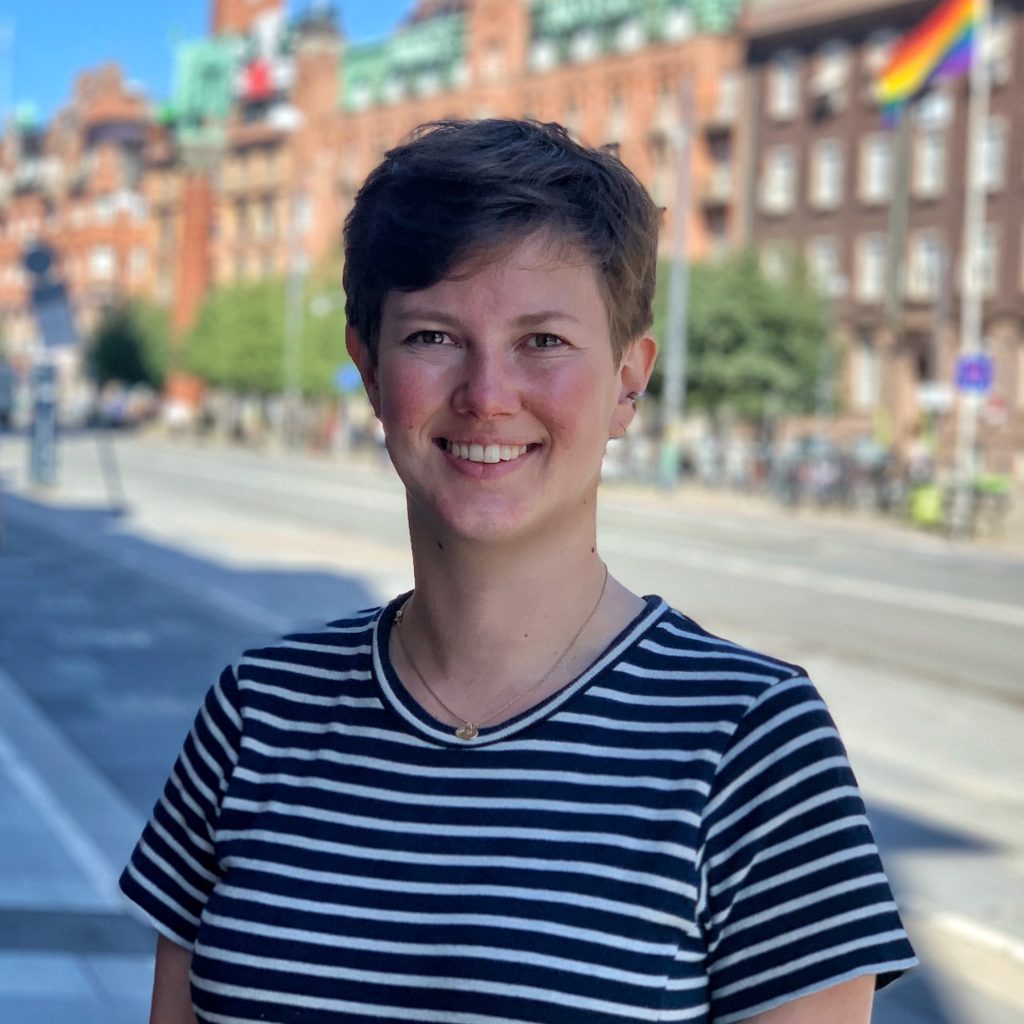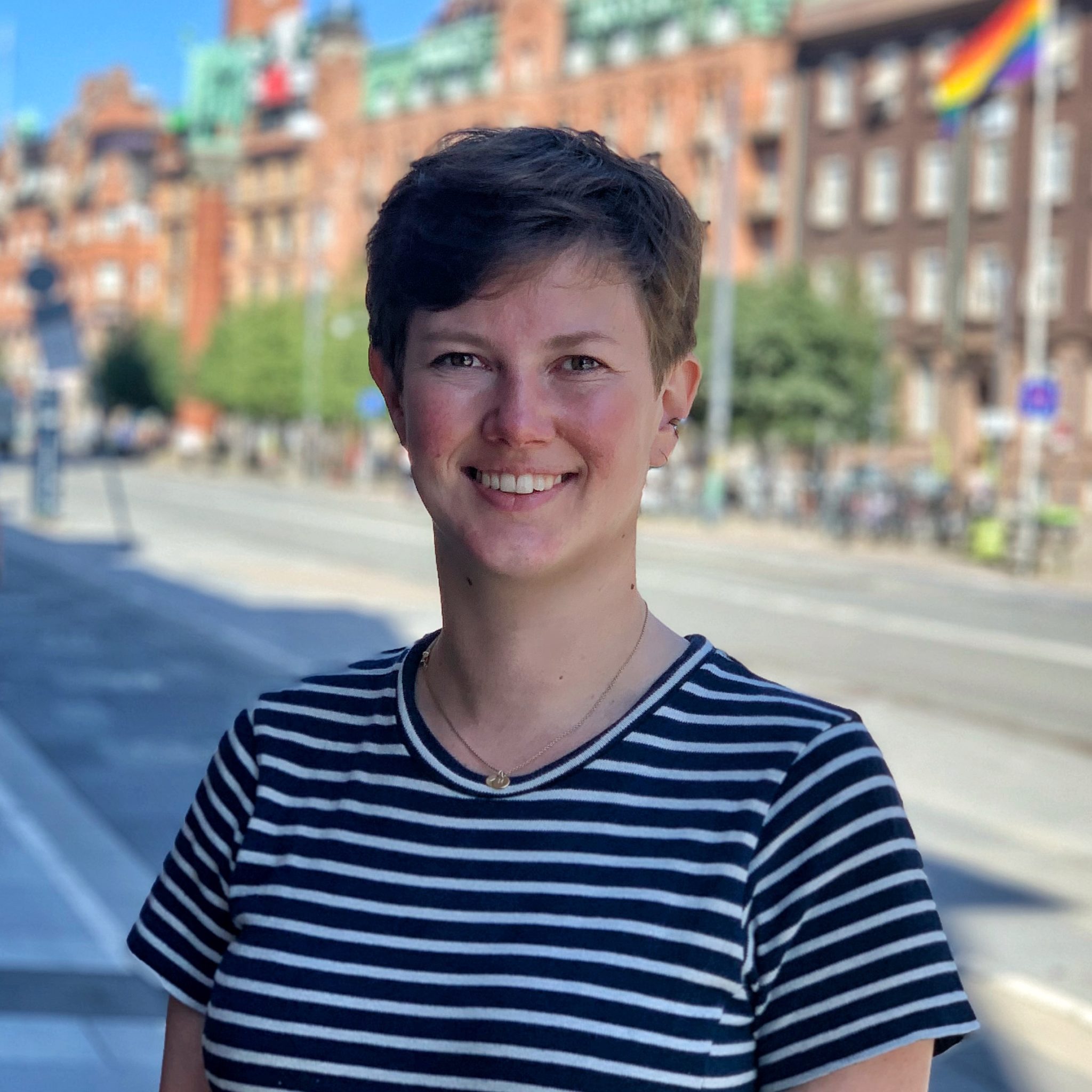 Maja Tholstrup Bach, Project Officer – Sports and Human Rights
She/her/hers
Maja holds a MSc in Sociology of Law from Lunds University and a BA in Peace and Conflict Studies from Malmö University, both focusing on human rights and international law. She has previously worked with human rights at Copenhagen Pride and Human Rights in Action. At Copenhagen 2021, Maja is working with the Human Rights Program, as well as organizing the Sports Leaders Conference.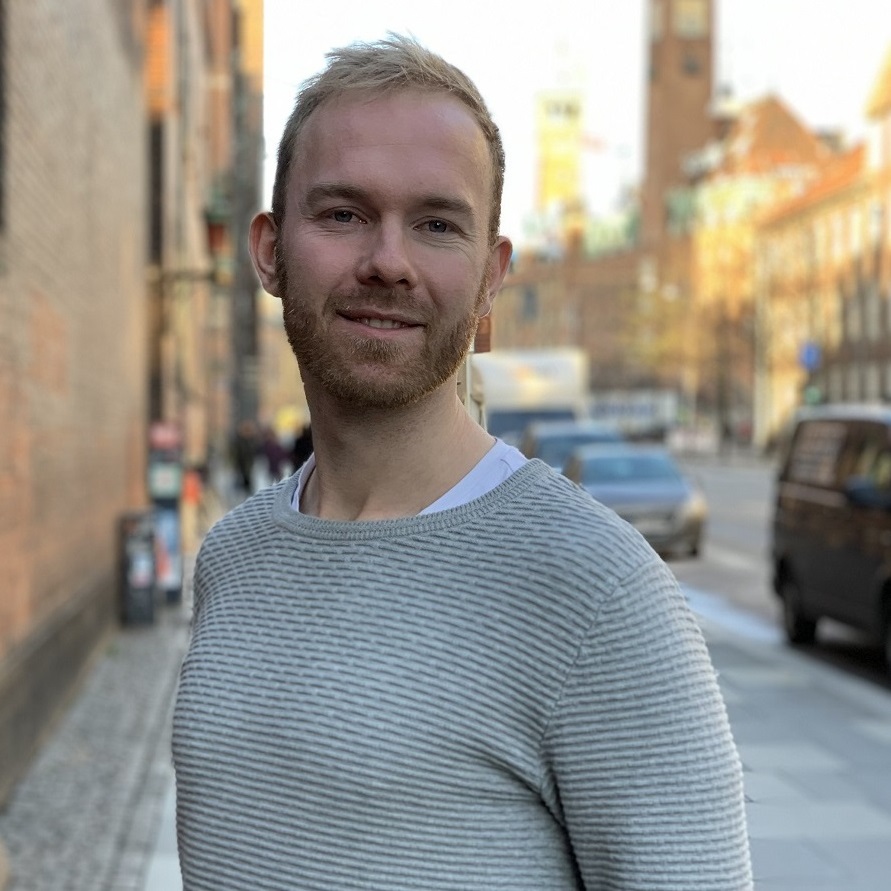 Nicolai Kehling, Volunteer Coordinator
He/him/his
Nicolai has experience with working with volunteers from the world of sports, festivals and major cultural events. His greatest ambition with 2021 is to create a volunteer community where everyone finds it fun and meaningful and that all volunteer tasks are solved in the best possible way.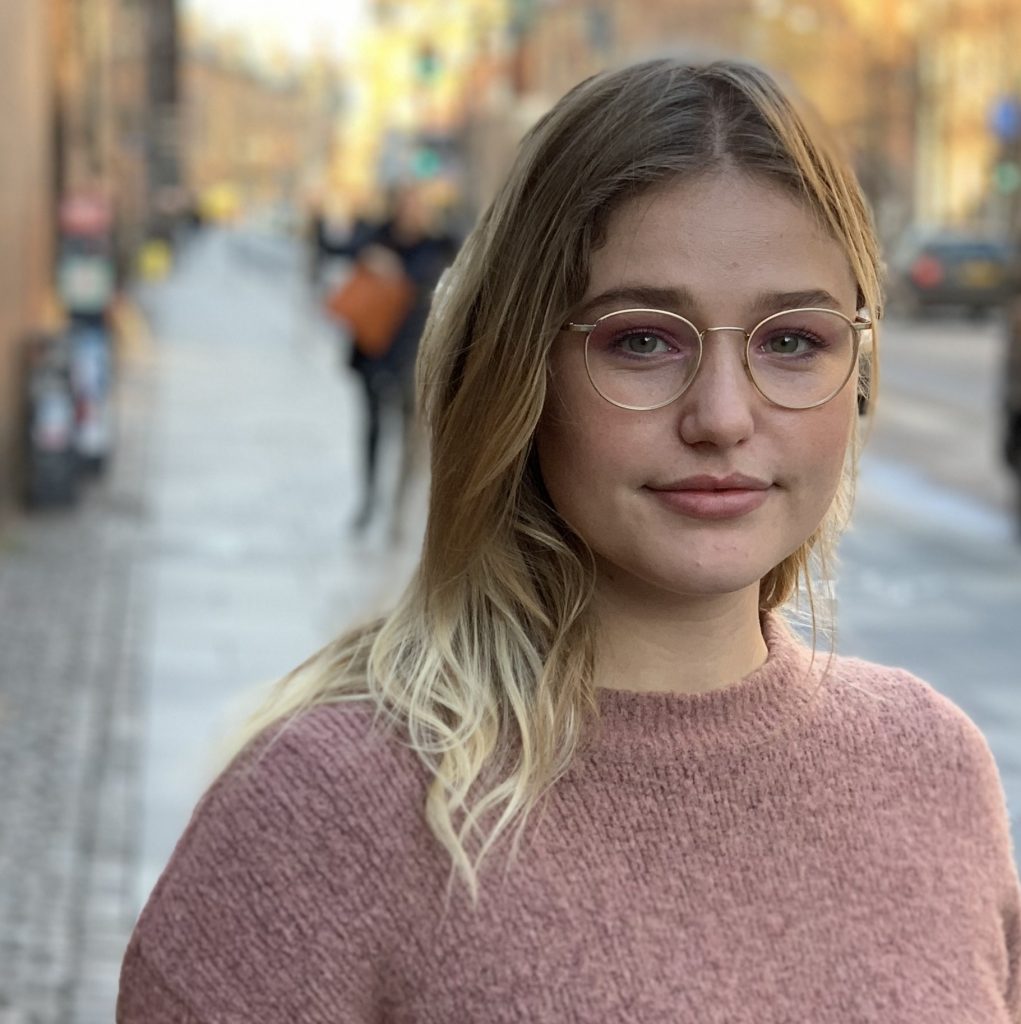 Sasha Carlson, Culture Coordinator
She/her/hers
Sasha holds a master's degree in comparative literature from the University of Copenhagen. She has among other things worked with events and strategic communication at SMK and been a curator for the Arts & Activism programme at Roskilde Festival. For Copenhagen 2021 her biggest focus is to further the cross-pollination between the LGBTI+ community and the professional art scene.
Søren Wihrs Buhl Christensen, Executive Assistant & Human Rights Officer
He/him/his
Søren holds an MA in Cross Cultural Studies with a background in Religious Studies. Through his academic work he has specialized in social identity and cultural differences with a focus on intersectionality and power structures in Western society. He has previously done work on religions unity and diversity in Nepal and Sri Lanka and collaborated with Action Aid Denmark on creating a refugee welcoming program.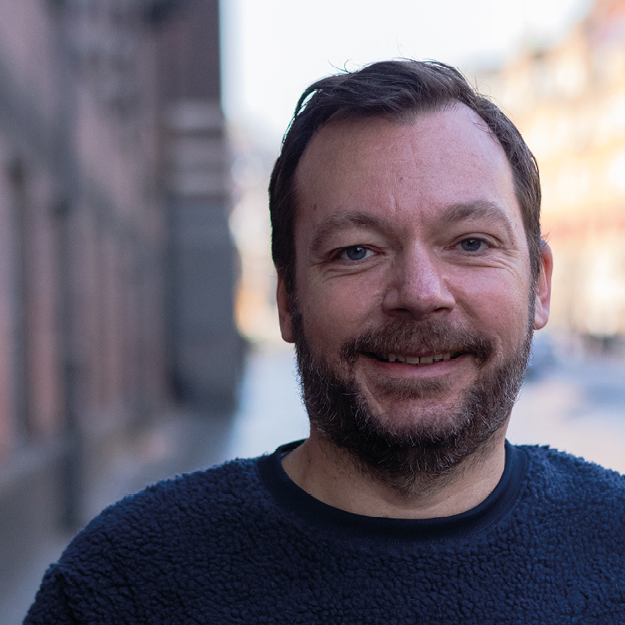 Thomas Kim Rasmussen, Sponsor & Partnerships
He/him/his
Thomas has been establishing solid partnerships, sponsorships and long-term creative collaborations with brands and companies on behalf of Copenhagen Pride since 2014. The goal is to see Copenhagen 2021 supported by a diverse array of commercial partners who all work with us to ensure more inclusion and equality both in workplaces as well as in society.