Dates and location: Wednesday 18 to Friday 20 August 2021 at Hal C in Copenhagen.
The EuroGames 2021 Ballroom Dancing tournament is certified by ESSDA as official European Championships 2021, and will be judged according to their rules: here.
Spectators: Free entrance for spectators to the competions.
Ajudicators: Soffie Dalsgaard, Denmark, Mark Hebell, Germany; Malcolm Hill, United Kingdom; Ralf Janßen, Germany; Marta Kocik, Poland; André Lillebø, Norway; Nikolaj Lund, Denmark; Diego Navarro, Spain; Mirian Sørensen, Denmark
Tournament leader: Mads Pedersen, Kirsten Vejlby Sørensen. Katja Mikkelsen
Speakers: Martin Lauesen.
Dance categories: Standard, Latin, 10 Dance, Show dance.
Standard and Latin For male couples, female couples, or mixed/ non-binary couples the Standard and Latin categories are danced as separate Open (+18) or Senior competitions. Based on qualification rounds the couples will compete within classes (A, B, C, or D). The winning couples of the D class will be invited to dance the C class and so on.
10 Dance The 10 dance competitions are not divided into classes. The Open and Senior 10 dance competitions will be danced together within the different gender categories as Open competitions, and the combined age of the dance partners will automatically be calculated for the senior competition results as well. This means that within one 10 dance gender category you can only have one partner. Also since the 10 dance competitions are danced simultaneously, you can only dance either the male, the female or the mixed/non-binary category.
Show dance In Show Couples or Show Groups with 3 dancers or more there are no gender and age regulations.
Program
Sunday 15 August 1800-2230
Welcome Dance at Islands Brygges Kulturhus DJ Michael Kongsø and Hosted by Lise McNamara, Niels Hartvigson and Kasper Bang Jensen. Open for competition dancers, audience members, friends and ballroom dancers. Very casual. We will introduce Eurogames line dance Copenhagen, created by out international line dance choreographers!
Monday 16 and Tuesday 17 August
Practice on the competition floor, details to follow
Wednesday 18 August


Morning session


10-Dance Mixed/ Non-binary, Female and Male*



Afternoon session


Female adult Latin and Mixed/Non-binary senior Latin
Male adult Standard
Mixed/ non-binary adult Standard and Mixed/Non-binary senior standard*
Thursday 19 August


Morning session


Female senior Latin
Show Dance



Afternoon Session


Female adult Standard
Male adult Latin and Male senior Latin*
Friday 20 August


Morning session


Mixed/ non-binary adult Latin
Female senior Standard
Male senior Standard



1700-2200


Final dance party at Hal C we say goodbye with a final social dance party with standard and latin music from DJ Michael Kongsø and Hosted by Lise McNamara. Open for competition dancers, audience members, friends and ballroom dancers. Very casual.
*The combined age of the Dance partners will be calculated for the senior competition results as well as for the adult. Senior couples will not need to compete twice.
Registration
The participation fee for EGLSF members is €90, and for non-members €120.
When you sign up as an athlete for EuroGames 2021, you will enjoy the broad benefits of participation in the whole of Copenhagen 2021, including:
Participation in a professionally organized tournament
Joining the EuroGames Opening Ceremony on Wednesday 18 August
Taking part in the WorldPride Marches and Copenhagen 2021 Closing Ceremony on Saturday 21 August
Activities in the Sports Village
Access to pre-sale tickets for nightly Signature Parties in Copenhagen and Malmö
If not enough participants sign up in your category (identity, level and ranking etc.) we will offer you the opportunity to participate in another category, another sport or offer a full refund.
You have access to more than 200 sports, human rights, arts, and cultural events in Copenhagen and Malmö from 12-22 August!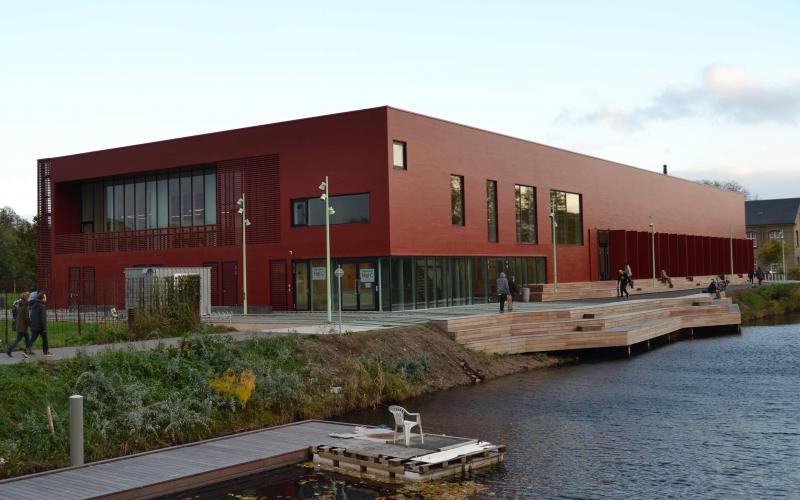 Questions?
If you've got questions, please contact us and we'll be happy to help.
Facebook Event
Join the Facebook event for the Ballroom Dancing and meet other competitors and spectators!
Photo by Pan Dans