For the first time ever EuroGames and WorldPride have merged into one global mega event – Welcome to Copenhagen 2021!
When you sign up as an athlete for EuroGames, you will automatically be part of Copenhagen 2021, meaning you are signing up for a lot more than sports.
We are offering you a program packed with sports, culture, human rights, social events, parties, and Pride.
You will be part of a unique experience, including professionally-organized tournaments, a grand EuroGames Opening Ceremony where you will take the stage alongside thousands of other athletes, the chance to witness a remarkable show, and running the Mile of Pride. You will get access to our Sports Village, and you will have the opportunity to participate in many extraordinary events throughout your stay. This includes joining the WorldPride Parade with all the EuroGames athletes and around 60.000 other participants while 750.000 spectators will show their support.
So we urge you to stay for as long as possible and we promise you won't get bored! We are looking forward to seeing you at Copenhagen 2021 where #YouAreIncluded.
Practical information
The tournament for Ballroom Dancing will take place Wednesday, August 17 to Friday, August 20, 2021 at Hal C in Copenhagen. A more detailed program for the tournament will follow. You can participate as Single and Double.
The tournament offers five different dance categories:
Standard
Latin
10-dance
Showdance
Handidance
In Standard, Latin, and 10-dance, you can participate by dancing male-male, female-female, or mixed. In Showdance, you can participate as a team with 8-20 on each team. If you participate in Handidance, you must have a dance partner and one of you must be physically disable and in need of a wheelchair. All leagues will be divided into Open and Senior.
For the first round of the tournament, all participants will be competing against each other in their category. All participants will qualify for a class and be divided into A, B, C, or D. After that, you will be competing in your given class.
The tournament will be judged according to the ESSDA rules. You can find them here.
Registration
Registration opens autumn 2020. The participation fee for EGLSF-members is 90 Euros and 120 Euros for non-members.
There is a supplementary fee of 15 Euros to help us cover the higher costs of the ballroom dancing tournament.
When you sign up as an athlete for EuroGames 2021, you will have plenty of benefits and offers at our International mega event, Copenhagen 2021.
You will participate in a professionally organized tournament
You can be a part of the EuroGames Opening Ceremony on Wednesday, August 18
You can be part of the WorldPride Parade with 60.000 other participants
You have access to the Sports Village
You have access to affordable accommodation in Copenhagen and Malmö
You have affordable fees for public transportation in Copenhagen and Malmö
You have access to pre-sale tickets for signature parties
You have access to a lot of sports, human rights, arts, and cultural events in Copenhagen and Malmö from August 12 – 22, 2021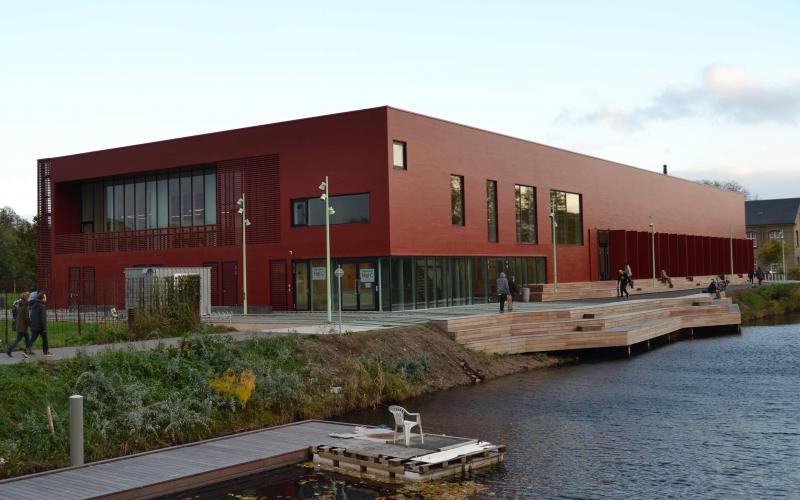 Venue
The ballroom dancing competition will take place at Hal C in central Copenhagen.
The venue has a beautiful view and is located just next to the canals of Copenhagen.
Organizers
Copenhagen 2021 is organizing the tournament in cooperation with Pan Idræt's Dance team.
All of the above is subject to change.