The Dodgeball tournament will take place on Thursday 19 and Friday 20 August 2021 at Østerbro Stadion in Copenhagen.
Dodgeball will have one tournament where all teams, regardless of gender, are welcome. All teams will play at the same level.
Dodgeball will be a no-sting open tournament. Each team may have a maximum of 8 players. The tournament will be judged according to Pan Idræts Dodgeball rules. You can find them here.
Programme
Day 1
0900 – 1600
Round-robin
Day 2
0900 – 1600
Double-elimination
Registration
The participation fee for EGLSF members is €90, and for non-members €120.
When you sign up as an athlete for EuroGames 2021, you will enjoy the broad benefits of participation in the whole of Copenhagen 2021, including
Participation in a professionally organised tournament
Joining the EuroGames Opening Ceremony on Wednesday 18 August
Taking part in the WorldPride Parade and Copenhagen 2021 Closing Ceremony on Saturday 21 August
Activities in the Sports Village
Access to pre-sale tickets for nightly Signature Parties in Copenhagen and Malmö
You have access to more than 200 sports, human rights, arts, and cultural events in Copenhagen and Malmö from 12-22 August!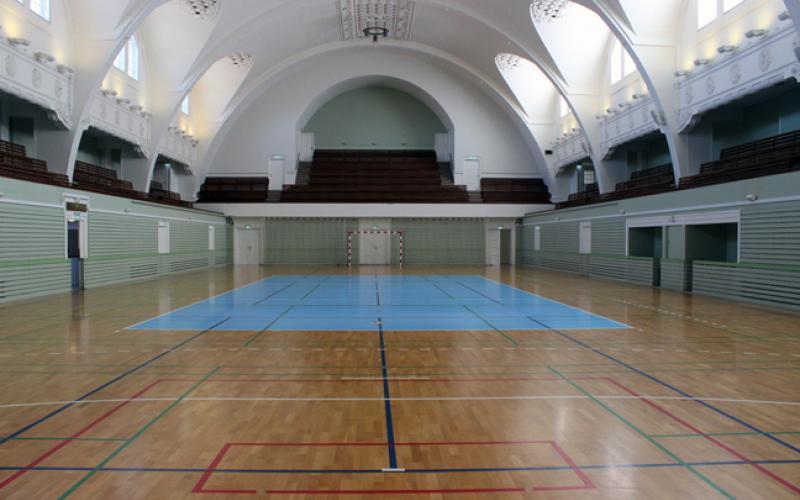 Venue
The Dodgeball tournament will take place at Østerbro Stadion in Copenhagen. It is a sports facility located at the Track & Field stadium. You will therefore be able to attend as the audience for the Track & Field competition as well. Next to you will find Øbro Hallen, just 1 minute away, which is where the Artistic Swimming and Diving competition will take place. Øbro Hallen has a great relaxing wellness area, which you can use against payment. It contains a spa pool, roman steam bath, lightroom, infrared sauna and much more. In the neighbourhood, you will find a large, public park called Fælledparken, lots of cafés, restaurants, and shopping options.
Besides Dodgeball, Østerbro Stadion will also host the Track & Field tournament. Next to the Diving, Artistic Swimming and Tennis tournament will take place.
Organisers
Copenhagen 2021 is organising the tournament in cooperation with Pan Idræt's Dodgeball team.
Questions?
If you've got questions, please contact us and we'll be happy to help.
Facebook event
Join the Facebook event for Dodgeball and meet other competitors and spectators!