The tournament will take place Thursday, August 19 to Friday, August 20, 2021 Bellahøj Hallerne in Copenhagen.
The Handball tournament will be offered for female-identified, male-identified, and all genders teams. All teams will be competing at the same level.
It is possible to register for the tournament as a team or without one. If you register as "no team", we will help you find one.
The tournament will be judged according to the rules of the International Handball Federation. You can find them here.
A more detailed program for the tournament will follow.
Registration
The participation fee for EGLSF-members is 90 Euros and 120 Euros for non-members.
When you sign up as an athlete for EuroGames 2021, you will have plenty of benefits and offers at our international mega event, Copenhagen 2021.
You will participate in a professionally organized tournament
You can be a part of the EuroGames Opening Ceremony on Wednesday, August 18
You can be part of the EuroGames Closing Ceremony and take part in the WorldPride Parade on Saturday, August 21
You have access to the Sports Village
You have access to affordable accommodation in Copenhagen and Malmö
You have affordable fees for public transportation in Copenhagen and Malmö
You have access to pre-sale tickets for signature parties
You have access to a lot of sports, human rights, arts, and cultural events in Copenhagen and Malmö from August 12 – 22, 2021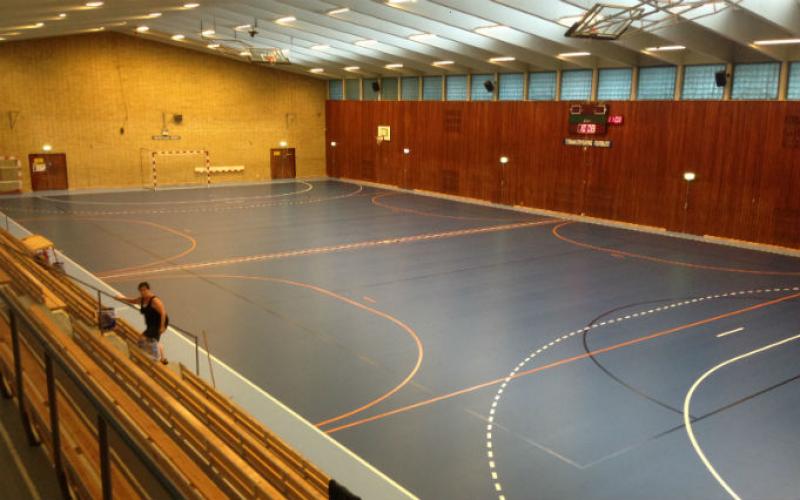 Venue
The handball tournament will take place at Bellahøj Hallerne in Copenhagen. The venue is only 20 minutes away from Copenhagen City Center by bike or 15 minutes with public transport.
When you are not playing handball you can at same venue go see the tournament in water polo and swimming. They are competing at Bellahøj Aqua Arena which is next to the handball courts.
Organizers
Copenhagen 2021 is organizing the tournament in cooperation with Pan Idræt's handball team and DHF (Danish Handball Federation).
All of the above is subject to change.