The track & field tournament will take place Thursday, August 19 to Friday, August 20, 2021 at Østerbro Stadium in Copenhagen.
The Olympic disciplines in the track & field competition include the following disciplines:
Running: 100m, 200m, 400m, 800m and 1500m
Hurdles: 100m, 110m and 400m
Steeplechase: 3000m
Relay: 4x 100m and 4x 400m
Throwing: discus, javelin and shot put
Jumping: long jump, triple jump and high jump
All disciplines will be divide into the following age categories:
18-34
35-39
40-44
45-49
50-54
55-59
60-64
65-69
70 and above
You will be able to register yourself as either male-identified, female-identified or non-binary.
The track & field competitions will be judged according to the rules of International Association of Athletics Federation. You can find them here.
Program
| | |
| --- | --- |
| Day 1 | Day 2 |
| Running 100m | Running 200m |
| Running 400m | Running 800m |
| Running 1500m | Steeplechase 3000m |
| Hurdles 100/110m | Hurdles 400m |
| Relay 4x100m | Relay 4x400m |
| Discus | Shot put |
| | Javelin |
| Long jump | Triple jump |
| | High jump |
Registration
Registration opens autumn 2020. The participation fee for EGLSF-members is 90 Euros and 120 Euros for non-members.
When you sign up as an athlete for EuroGames 2021, you will have plenty of benefits and offers at our International mega event, Copenhagen 2021.
You will participate in a professionally organized tournament
You can be a part of the EuroGames Opening Ceremony on Wednesday, August 18
You can be part of the EuroGames Closing Ceremony and take part in the WorldPride Parade on Saturday, August 21
You have access to the Sports Village
You have access to affordable accommodation in Copenhagen and Malmö
You have affordable fees for public transportation in Copenhagen and Malmö
You have access to pre-sale tickets for signature parties
You have access to a lot of sports, human rights, arts, and cultural events in Copenhagen and Malmö from August 12 – 22, 2021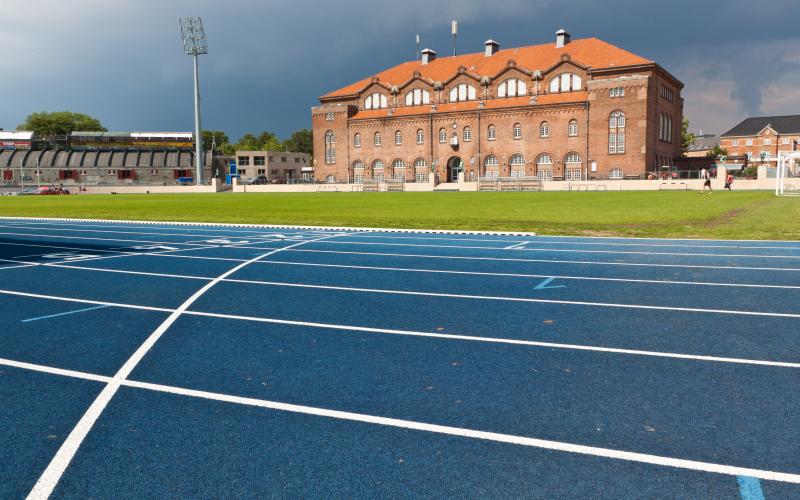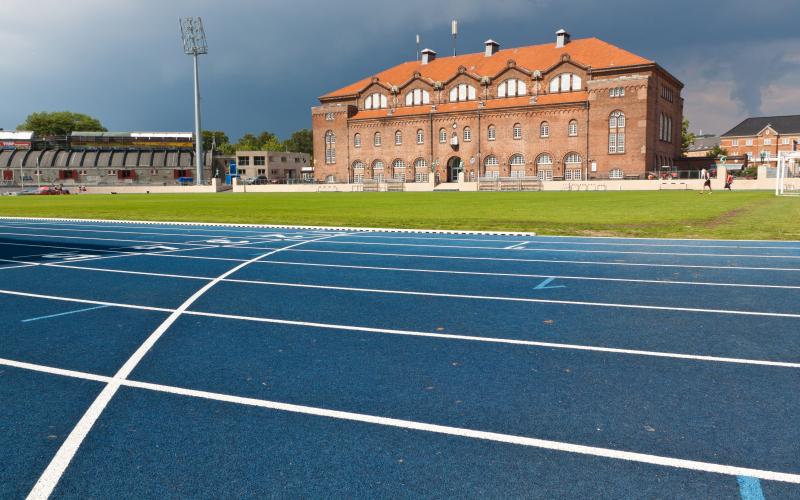 Venue
The tournament will take place at Østerbro Stadion in Copenhagen. In this neighborhood, you will also find a large, public park called Fælledparken and a lot of cafés, restaurants, and shopping options.
The dodgeball tournament will take place at same venue and nearby, you will find Øbro Hallen which is housing the artistic swimming and diving tournaments. Øbro Hallen has a great relaxing wellness area, which you can use against payment. It contains a spa pool, roman steam bath, light room, infrared sauna and much more.
Organizers
Copenhagen 2021 is organizing the tournament in cooperation with Pan Idræt's running team, Copenhagen Frontrunners, International Frontrunners and the Danish running and athletic organization, Sparta.
All of the above is subject to change.