111 Places In Copenhagen That You Shouldn't Miss lists familiar sites such as City Hall, Centralhjørnet bar and Regnbuepladsen alongside others which are less well known, including the Nærum Railway, Svaneknoppen and Danner's Shelter. The description of each of the 111 places has been written specifically for an LGBTI+ audience.
The book has been written to help the hundreds of thousands of international visitors planning their trips to Copenhagen and Malmö for Copenhagen 2021, a global event combining WorldPride and EuroGames next August. A financial contribution from every copy sold will be donated to Copenhagen 2021 by publisher Frydenlund.
Copenhagen 2021 are hoping to offer walking tours of the city during the event, taking in many of the places featured in the book.
Anders Hagerup Larsen, said: "History tends to omit queer Individuals. This is reflected In guide books and tourist brochures. It Is about time that we take up the space we deserve and tell the stories of those who came before us."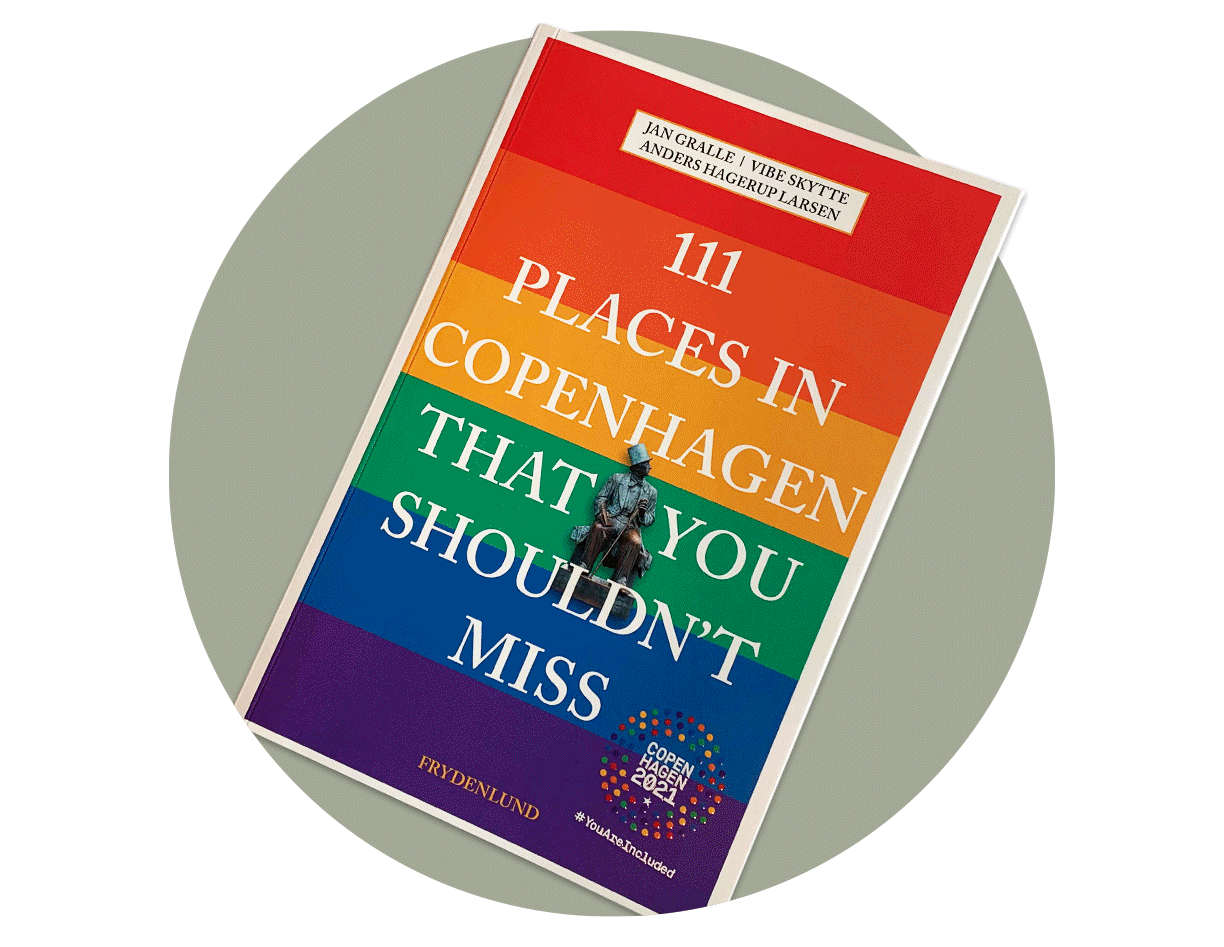 A spokesperson for Copenhagen 2021 said: "Copenhagen 2021 will bring unprecedented numbers of LGBTI+ visitors to the city and I'm delighted that we have a dedicated guide book to really bring the city to life. Thanks to the partnership between Frydenlund and Copenhagen 2021, the book will become a souvenir to treasure but also to use when planning return visits to Copenhagen and Malmö."
111 Places in Copenhagen That You Shouldn't Miss can be ordered from the Frydenlund website, priced at DKK 249. The book is one of series of '111 Places' titles, and previous editions have covered Gran Canaria, Aarhus, Southern Jutland and other locations.
Win a copy!
We ran a competition to give away three copies of the book but the competition closed on 31 July 2020. Terms and conditions applied.