3 June 2021
Copenhagen 2021 has today announced the seven women who will host the Human Rights Forum taking place in Copenhagen and Malmö in August. All are global leaders in politics, human rights and civil society with impressive and inspiring track records on LGBTI+ equality.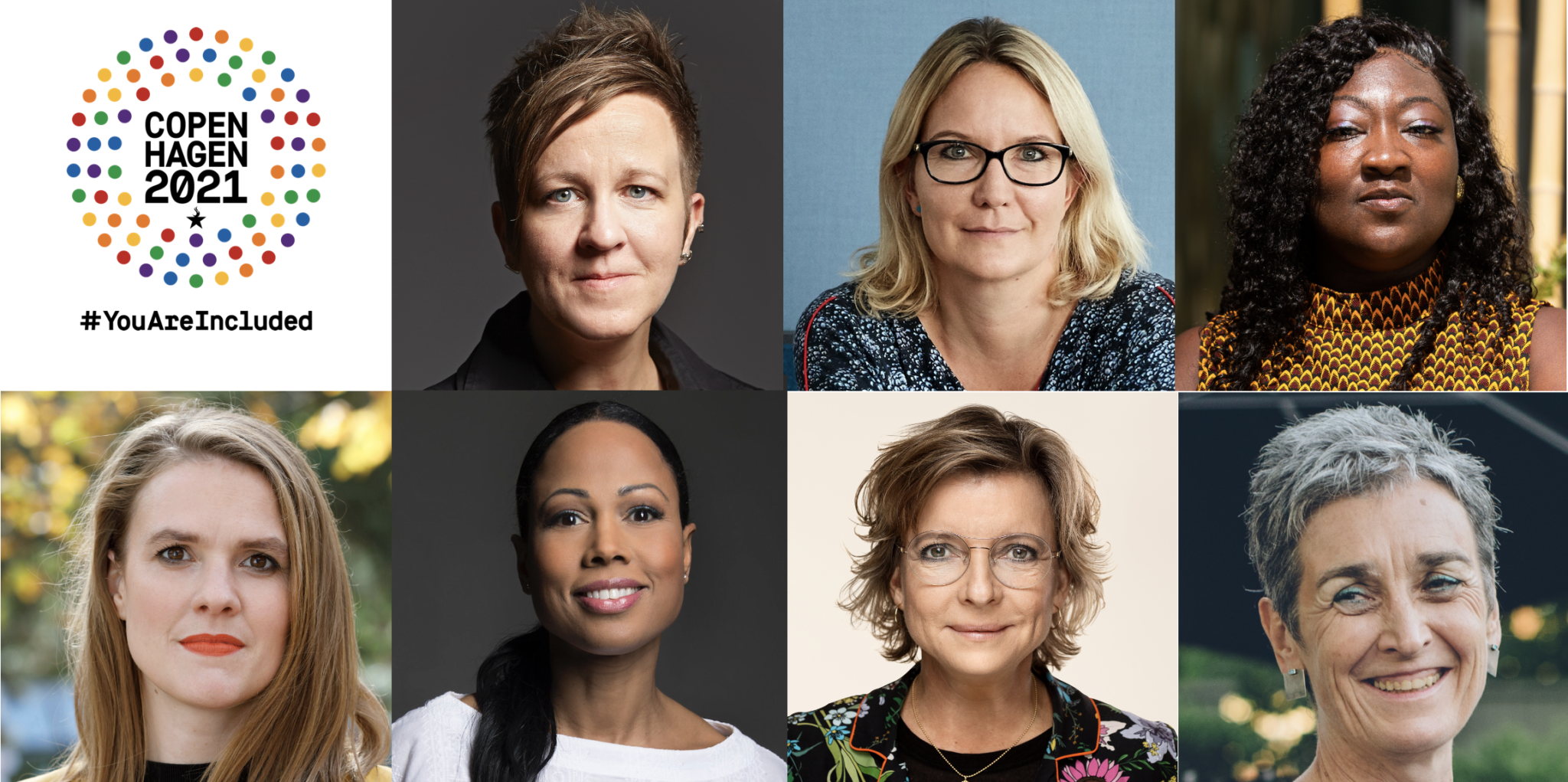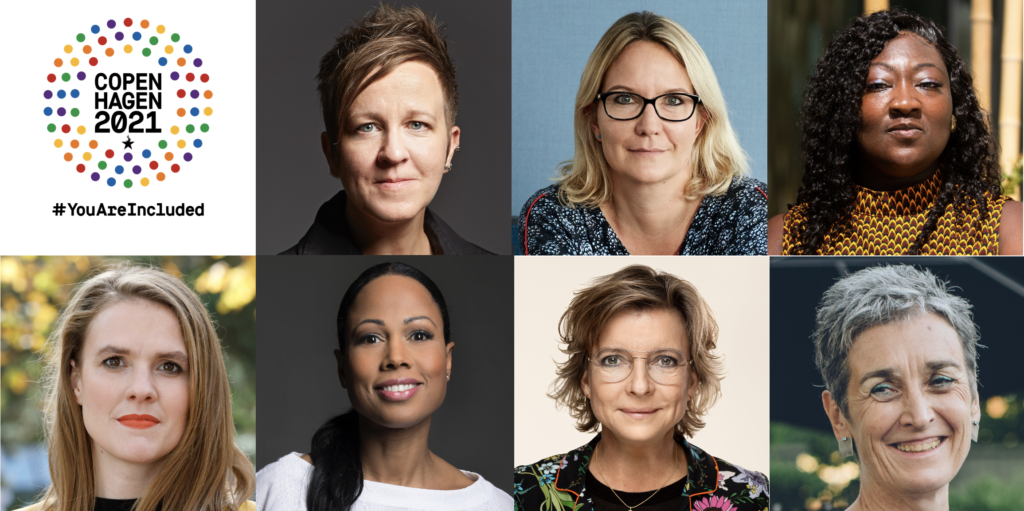 Karen Ellemann, Member and Deputy Speaker of the Danish Parliament will be master of ceremonies at the Official Opening of the Human Rights Forum taking place at UN City.
Terry Reintke, Member of the European Parliament and Co-President of the LGBTI Intergroup and Lady Phyll Opoku-Gyimah, founder of UK Black Pride and Executive Director of the Kaleidoscope Trust, will co-host the opening plenary of the Human Rights Conference.
Sara Louise Muhr, Professor at Copenhagen Business School, will host the Workplace Inclusion Day.
Alice Bah Kuhnke, Member of the European Parliament and Ulrika Westerlund, Project Leader at the Swedish Agency for Youth and Civil Society, will co-host the Refugees, Borders & Immigration Summit.
Ulrike Lunacek, former Vice President of the European Parliament, will host the Sports Leader Conference and also be master of ceremonies at the Interparliamentary Plenary Assembly at Christiansborg Palace.
Commenting on the announcement, Lady Phyll Opoku-Gyimah said:
"It is an honour to join the Human Rights Conference and claim space for a vibrant and impactful community of LGBTI+ Black people and people of colour around the world. Our communities have been some of those most adversely impacted by COVID19, and our voices and experiences continue to be deprioritised and devalued as we fight for a future that is free, safe and equal for LGBTI+ people everywhere. I feel encouraged and emboldened by the tremendous work taking place across the world, and am delighted to participate in this space as a leader, and as someone who lives, breathes and loves in the world at a time when there is so much to do for the future we all deserve."
Alice Bah Kuhnke MEP said:
"LGBTI+ refugees are some of the world's most vulnerable persons. As an elected politician it is my duty to listen to their stories. The Refugees, Borders & Immigration Summit is a fantastic opportunity to listen and learn, but also to pave the way to move forward."
Ulrike Lunacek said:
"It is a great honour and it will be a very special pleasure for me to be the master of ceremonies for the Interparliamentary Plenary Assembly where more than 200 parliamentarians from all over the world will be joining – physically and virtually – to discuss how elected representatives can and will move legislation and visibility of LGBTI+ people forward, together with civil society, in a world where a backlash against people on behalf of their sexual orientation and gender identity is gaining momentum. Our conviction that 'it is normal to be different', that respect and acceptance of diversity are at the core of thriving and empowering democratic societies, however, makes us stronger."
"Our task as elected representatives of citizens is to make sure that legislation and the judiciary as well as the social, economic, ecological and cultural setup of our societies reflect, support and enhance diversity. I am sure the Interparliamentary Plenary Assembly will be a thriving and thrilling event which everyone will leave knowing what to do as their next step to make the world a better place for everyone!"
Director of Human Rights for Copenhagen 2021, Aron Le Fèvre, said
"We are proud to announce our diverse line up of official hosts for the different events. A diverse group of feminist leaders working for LGBTI+ equality at home and abroad in different areas of inclusion. We cannot wait to welcome all of them on our different stages and we are looking forward having activists and human rights defenders from across the world with us physically and digitally."
A full agenda for all Human Rights Forum events will be published in the coming weeks. Scholarships are available to help activists and human rights defenders from EU countries to attend the Human Rights Forum.
COVID19 security measures will be in place during all Copenhagen 2021 events. Read more.
---
Main image Gayatri Malhotra Unsplash; host images Corinne Cumming, Steen Brogaard, Cornelis Gollhardt.