30 October 2020
An enormous dress made up of the flags of all 71 countries where homosexuality is illegal has visited Denmark and Sweden to highlight human rights abuses faced by lesbian, gay, bisexual, trans and intersex people worldwide, ten months ahead of the Copenhagen 2021 Human Rights Forum.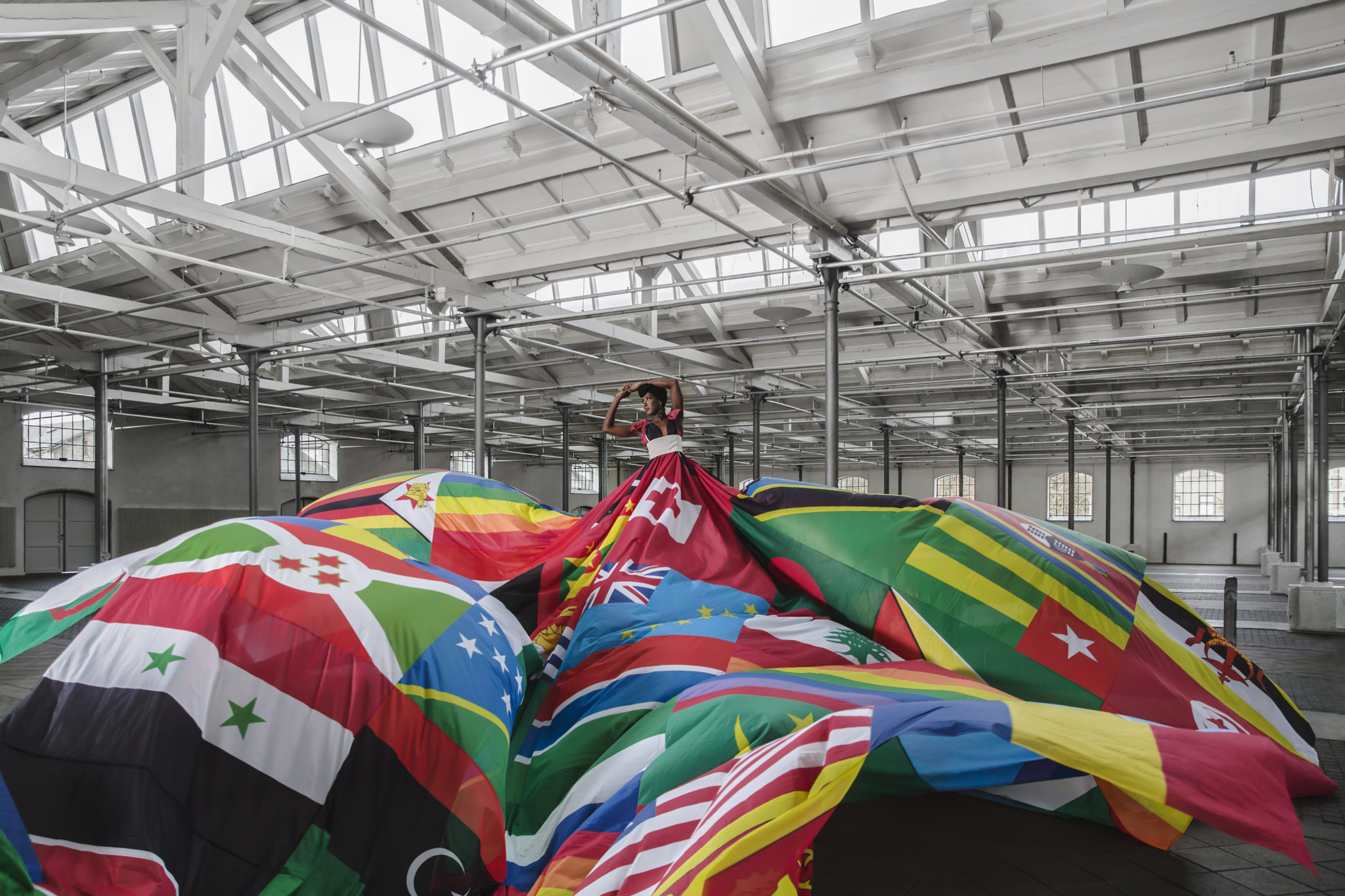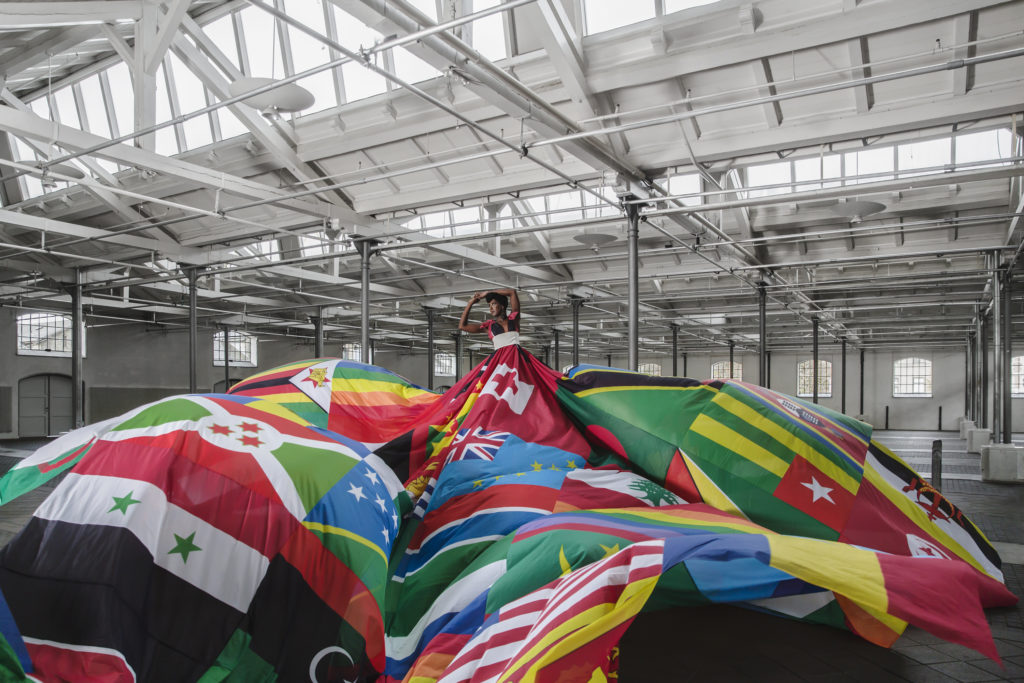 The Amsterdam Rainbow Dress was created in 2016 and has a diameter of more than 16 metres. As countries legislate to legalise homosexuality, their flags are replaced with the rainbow flag, an international symbol of LGBTI+ equality. Since the dress was created, the flags of Angola, Belize, India, Trinidad & Tobago and Botswana have been replaced, and Chad has been added.
The venue for Copenhagen 2021's Human Rights Forum, Øksnehallen in Copenhagen, was the setting for a photoshoot during which Moeisha Ali Aden modelled the dress. Moeisha is a trans activist, artist and performer who came to Denmark as a refugee from Somalia, whose flag appears in the dress. Moeisha was also photographed wearing the dress on the steps of Christiansborg Palace.
Aron le Fèvre, Director of Human Rights for Copenhagen 2021, said:
"The powerful visual message of the Amsterdam Rainbow Dress represents the disconcerting status quo of anti-LGBTI+ legislation worldwide, and highlights the need for decriminalization and more focus on the forced displacement of the LGBTI+ community. These fundamental topics will be central to the Human Rights Forum during Copenhagen 2021 in Copenhagen and Malmö. The iconic dress calls for inclusion and encourages people to actively defend and share acquired freedoms all around the globe."
Copenhagen 2021 is the joint celebration of WorldPride and EuroGames, taking place in Copenhagen and Malmö next August with HRH The Crown Princess as patron. The five-day Human Rights Forum includes a conference, a public participation event in the style of 'Folkemødet', a summit on refugees, and an event for parliamentarians from across the world taking place at Christiansborg, the Danish parliament.
Since the creation of the Amsterdam Rainbow Dress it has been exhibited around the world. It will return next August where members of the public can see the Dress.
Arnout van Krimpen, Director of the Amsterdam Rainbow Dress Foundation, said:
"Since WorldPride will be in Copenhagen and Malmö the whole world will be here and we are very honoured to be a part of it. The main goal for the project is to start a conversation about criminalisation of LGBTI+ people and LGBTI+ refugees fleeing from countries. This is also the subject of the Human Rights Forum Summit in Malmö. The dress is the visualisation of what the Summit is about. We tell the story through art."
The Castle where Holocaust survivors arrived in Sweden was the setting for the photoshoot in Malmö. It was modelled by Javi Lopez Medina, an LGBTI+ activist who came to Sweden from Spain to live the life they want to live.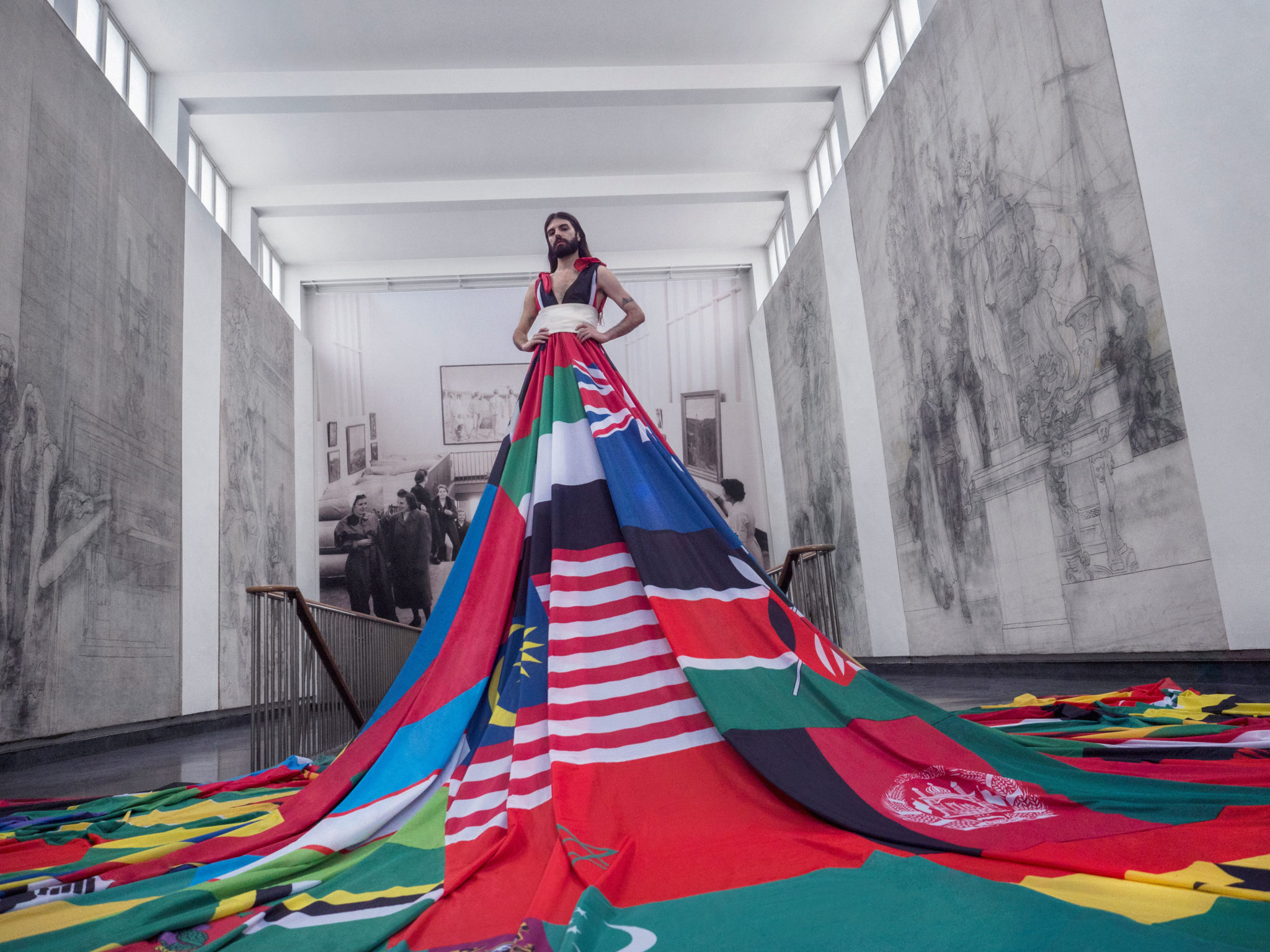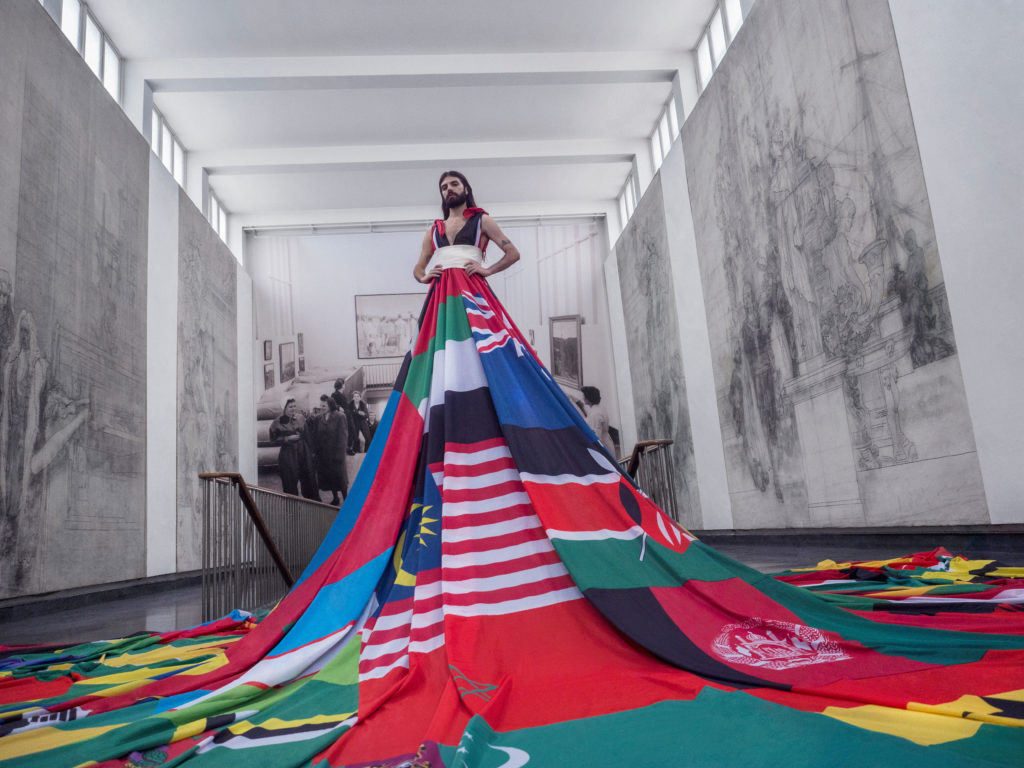 Anna Tenfält, WorldPride coordinator for Malmö Pride, said;
"We are proud to have the Rainbow Dress in Malmö. The dress is a reminder why we still need to fight for equal rights. It is an opportunity to raise the awareness of LGBTI+ and a powerful statement that goes in line with our Human Rights Forum which will be an important part of WorldPride in Copenhagen and Malmö next year. "
---
Credits – Copenhagen
Photographer: Zuhal Kocan
Photo assistant: Nicolas Odyssea Andreou
Make up: Massimo Møller / M.A.C Cosmetics Nordic
Credits – Malmö
Photographer: Moa Lo Wiking