4 July 2021
A powerful short film highlighting the social isolation still faced by LGBTI+ people even after global lockdowns have ended will premiere today at a film festival in Seoul, South Korea.
'About Time' was written, directed and produced by Jacob Matthiesen and Kavian Borhani, and shot entirely on location in Copenhagen with a volunteer cast. It was commissioned by Copenhagen 2021 WorldPride and EuroGames, the major LGBTI+ event taking place across Copenhagen and Malmö next month.
The sixty second film shows how the isolation and distance that everyone has experienced during pandemic lockdowns has long been an everyday reality for LGBTI+ people all over the world. Even in Denmark – which ranks sixth on the Rainbow Europe index of LGBTI+ equality across the continent – many LGBTI+ people are excluded at high school, in the workplace, and even in the home and sometimes this leads to mental illness and poor quality of life.
'About Time' follows real LGBTI+ people in scenarios where restrictions truly affect the way we live. The experiences during COVID19 lockdown are used as metaphors for LGBTI+ issues. Whether it's isolating themselves from worklife, sports and school due to fear of bullying, exclusion and violence or the polarity between seeing an unrestricted life on screen and not being able to relate. Physical contact and showing affection by holding hands without any fear is another metaphor for the hate crimes many LGBTI+ people experience when attempting to do so in public. Using these visual metaphors and relatable scenarios, 'About Time' was created to inform and inspire change. Because when the pandemic restrictions are slowly being lifted throughout most of the world, many in the LGBTI+ community will remain socially distanced.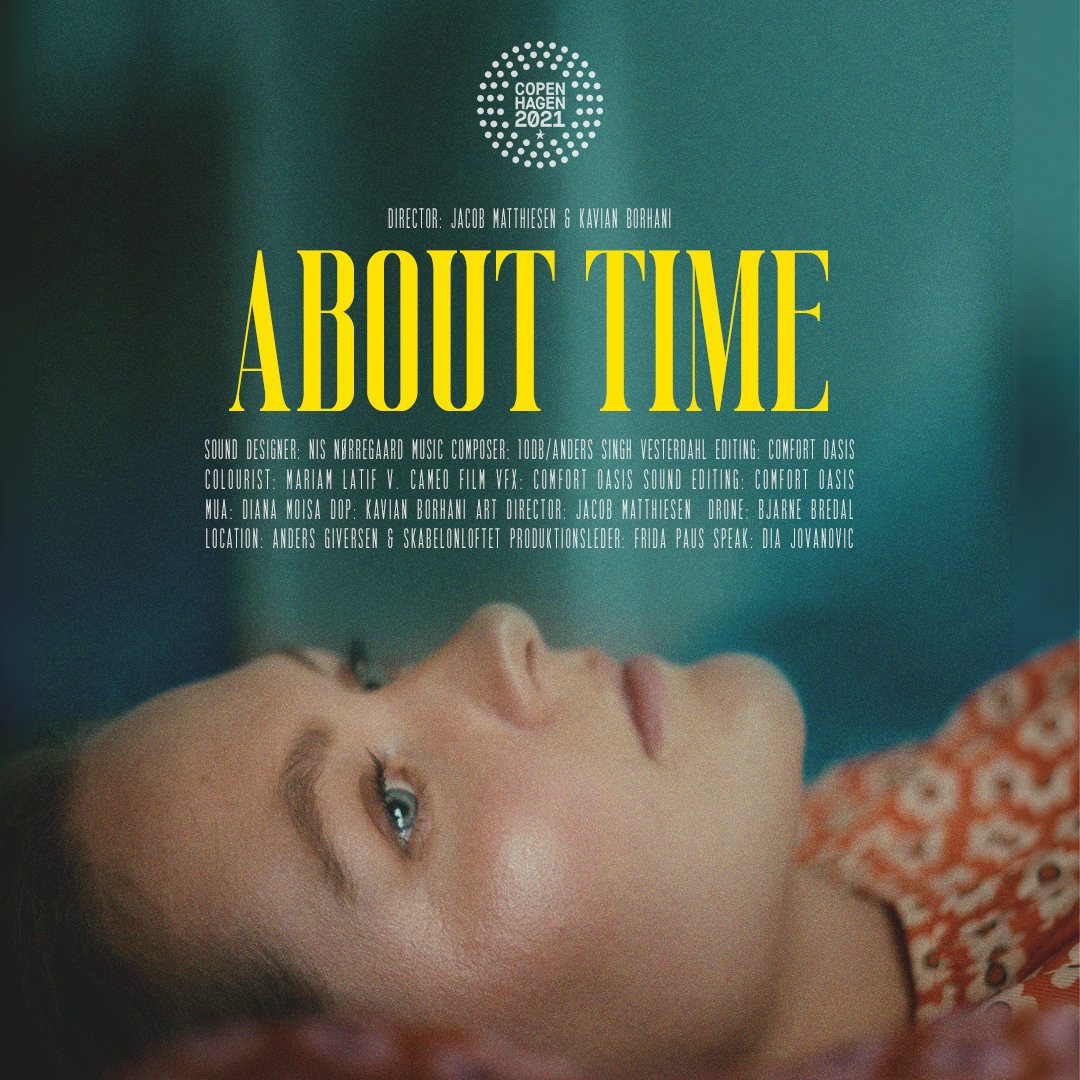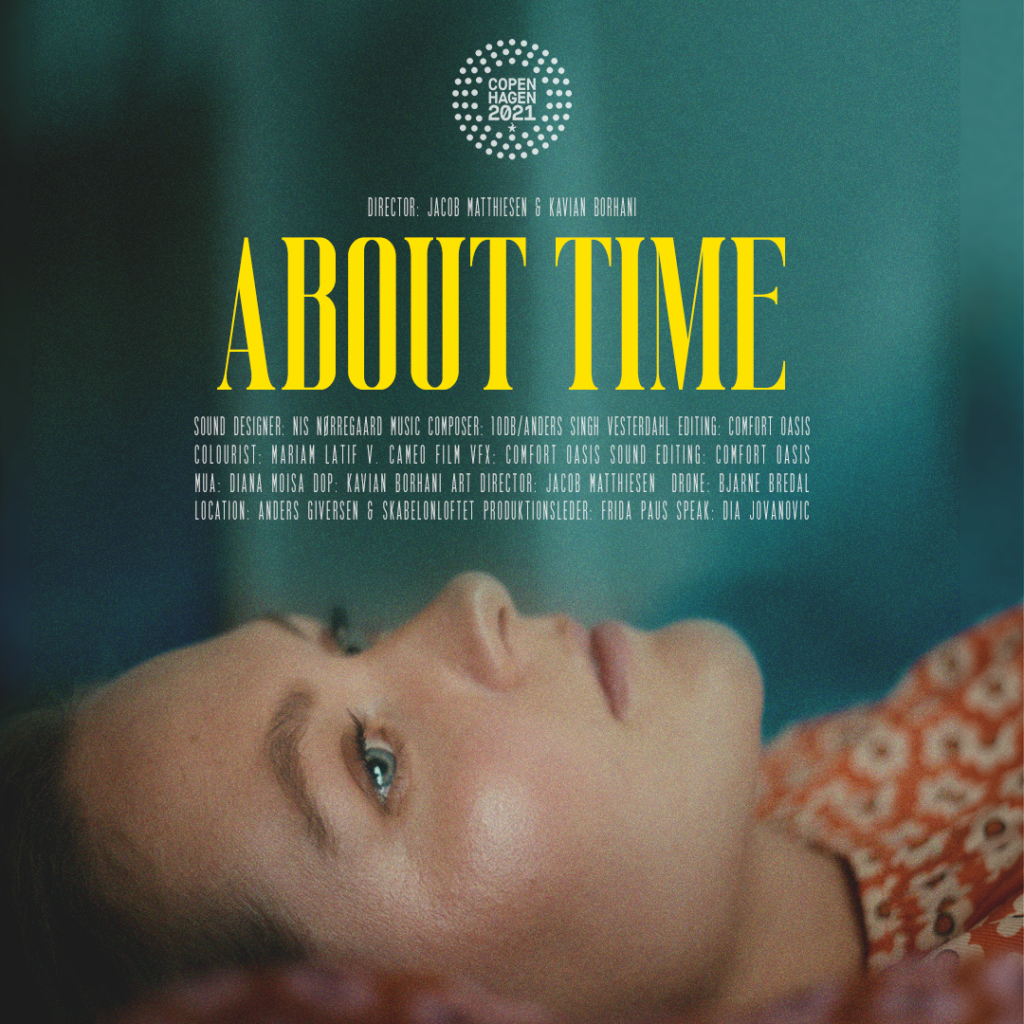 Einar Jensen, Danish Ambassador to South Korea, will introduce the film at the Korea Queer Film Festival. Matthiesen and Borhani will join the screening via video link from Copenhagen.
"It is important that we do not leave anyone behind in the healing process of the pandemic," said Ambassador Jensen. "We need to create a more inclusive society that does not discriminate based on sexuality or gender identity. I am happy that the LGBTI+ communities organising Copenhagen 2021 WorldPride and EuroGames in Denmark and the Seoul Queer Culture Festival and the Korea Queer Film Festival in Korea, are working together across borders to present the best way forward on this agenda."
He added: "From the embassy, we are proud that we could act as a bridge between Denmark and Korea, bringing key organisations together and contributing to the voice calling for equality for all."
The film's co-director Jacob Matthiesen said "After experiencing lockdown – no one would argue that living with social restrictions isn't damaging to the mental health". Fellow co-director Kavian Borhani added "The aim is to build a bridge of understanding. Straight cisgendered-people can relate to the struggles of LGBTI+ people better than they think they can".
A spokesperson for Korea Queer Film Festival said: "Korea's queer community is facing a severe backlash and hate speech this year. Due to the pandemic, gathering and sharing each other's stories and experiences are not easy for us now. In these hard times, we are glad to share our stories and films with Copenhagen 2021 and the Danish Embassy. Although we cannot meet physically, we are still connected in our heart. We hope our Festival can be one step further to equality."
"As Copenhagen prepares to host WorldPride and EuroGames, we are honoured to present About Time to the world," said Steve Taylor, Director of Communications for Copenhagen 2021. "WorldPride and EuroGames exist to raise awareness of the issues still faced by LGBTI+ people globally, and while 8,000 kilometres may separate Denmark from South Korea, the issues we face are strikingly similar. We hope that About Time will contribute to the raising of awareness about this important international issue."
The film will premiere at 10am Copenhagen time today [Sunday 4 July] and will be available on the Copenhagen 2021 website immediately afterwards, and on social media.
Credits
Director: Jacob Matthiesen & Kavian Borhani
Sound Designer: Nis Nørregaard
Music composer: 10dB/Anders Singh Vesterdahl
Editing: Comfort Oasis
Colourist: Mariam Latif v. Cameo Film
VFX: Comfort Oasis
Sound Editing: Comfort Oasis
DOP: Kavian Borhani
Speak: Dia Jovanovic
Art Director: Jacob Matthiesen
Production Manager: Frida Paus
MUA: Diana Moisa
Location: Anders Giversen
Location: Skabelonloftet
Drone: Bjarne Bredal
Cast: Emma Odgaard Gundersen, Emma Schneider, Patrick Slivsgaard Christensen, Xean, Burchardt Peake, Emilie Hall, Kristine Marie Pedersen, Mica Oh, Charlotte Mygdam Toft, Fozza, Amaury M, David Liu.
Contact details
Please contact our communications team for further information.