Friday 13 August 2021
More than 70 public sports events take place in Copenhagen during EuroGames under the banner 'Sports to the People'.
One of the biggest public sports programs gets underway today when 'Sports to the People' activities begin across Copenhagen as part of Copenhagen 2021 WorldPride and EuroGames.
And organisers were given a boost when the private foundation Nordea-fonden granted DKK 1,455,000 to support the Sports to the People program and the EuroGames Sports Village, which takes over Islands Brygge from next week.
Sports to the People is organised by Copenhagen 2021 in collaboration with DGI Storkøbenhavn and more than 30 sports groups including Pan Idræt, who host EuroGames. Activities include street handball, hiking, cheerleading, Zumba, frisbee, parkour, crossnet, basketball and boxing. In total more than 70 activities are planned.
The Sports Village at Islands Brygge is a hub for EuroGames activities and is open from Tuesday 17 to Friday 20 August. Alongside EuroGames tournaments, there are several areas with activities including pitch and putt, dodgeball, boxing, petanque and kayak polo. The school ship George Stage will be anchored at Islands Brygge throughout the event.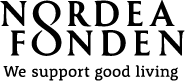 Nordea-fonden's support reflects their mission to 'support good life' to which they award approximately DKK 500 million each year.
Copenhagen 2021's Managing Director, Benjamin Hansen, said:
"It has long been an ambition for EuroGames at Copenhagen 2021 to create and raise people's interest in different sports and fitness activities, and the Sports to the People program and the Sports Village are central to that aim. Thanks to the support of Nordea-fonden, we can realise our aim and show that sport is for everyone, and everyone is welcome."
EuroGames formally gets underway with tournaments in 22 sports beginning on Tuesday, and the EuroGames Opening Ceremony at Fælledparken on Wednesday. Free tickets for the Opening Ceremony can be booked on the Copenhagen 2021 website.
ENDS
Notes to Editors
Copenhagen 2021 WorldPride and EuroGames are organised by Happy Copenhagen, an organisation created by Pan Idræt and Copenhagen Pride to deliver the event. This is the first time EuroGames and WorldPride have taken place together.
EuroGames is licenced to Pan Idræt by EGLSF. Taking place in a different European city in most years since 1992, EuroGames is the largest LGBTI+ multi-sport event.
Nordea-fonden supports activities which promote good living in Denmark. Nordea-fonden is an independent Danish philanthropic foundation.
Details of all events can be found in the Copenhagen 2021 App and in copies of the Copenhagen 2021 Guide which will be available from venues.