Peter Larsen Coffee kick off the annual Copenhagen Pride week with a new coffee on the shelves. The coffee focuses on equality and love between people across sexuality, ethnicity, gender and religion, and for that reason, the coffee has been named Equality Coffee.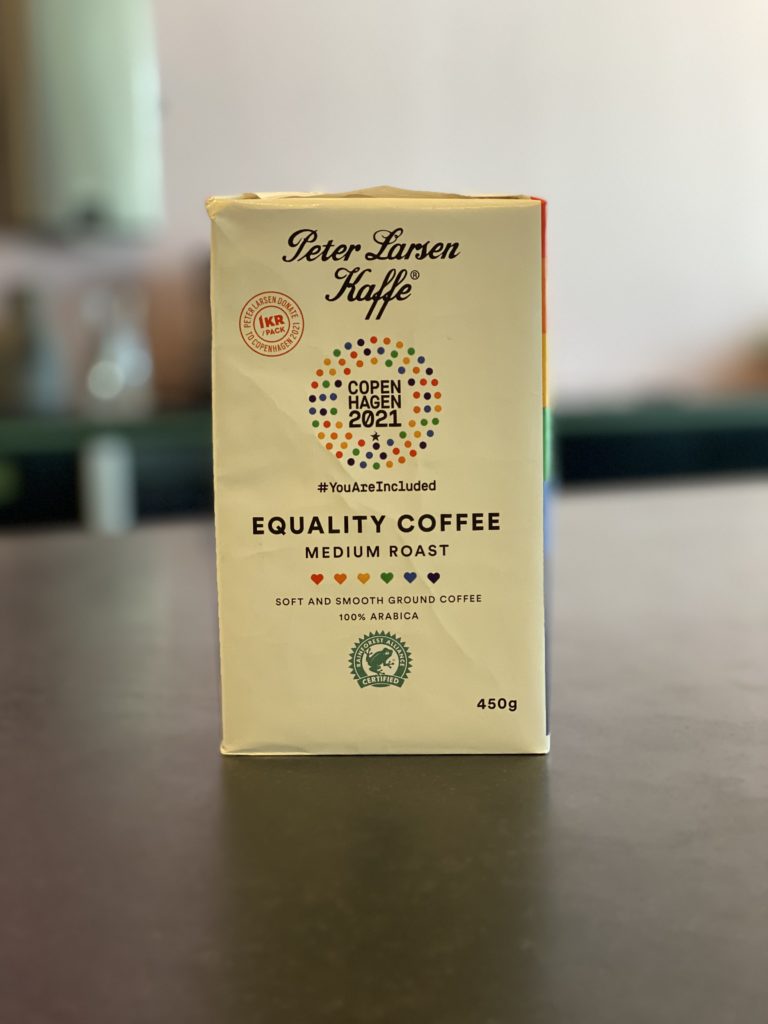 At festivals, we have for many years seen how coffee is able to create relationships between people, and now we take an active stand by using packaging. and product to promote an issue of inclusion and diversity that we support.

Lars Aaen Thørgersen, Head of Communications at Peter Larsen Coffee
The coffee has been created in collaboration with Copenhagen 2021, which will hold WorldPride and EuroGames in Copenhagen and Malmö next year. The events are the largest of their kind and will attract thousands of people from around the world who will compete and march under the banner of diversity.
Copenhagen 2021 works for a world where you can live freely, be who you are and love who you want to love. This is an issue we would like to support. In the coming year leading up to Copenhagen 2021, we will focus on issues such as inclusion, communities and loneliness through different initiatives and with different partners. In addition, we donate DKK 1 per sold a bag of Equality coffee to Copenhagen 2021 and the work they do.

Lars Aaen Thørgersen, Head of Communications at Peter Larsen Coffee
Equality coffee can be tasted on several occasions during this year's Copenhagen Pride at Rådhuspladsen and can be found in store at Netto from next week.
As the packet of Equality Coffee states, 'the beautiful thing about coffee is that it brings people together' and that's exactly what we're doing at Copenhagen 2021: bringing thousands of people together to celebrate WorldPride and EuroGames. We're delighted to be supported by Peter Larsen Coffee and can't wait to see the product on shelves next week!

Spokesperson for Copenhagen 2021