Tomorrow, Sunday 3rd May, is International Family Equality Day. We talked to our colleague Helle Bjørnstrup about her Rainbow Family.
Tell us about your rainbow family!
Our family consists of Loui (5 years), Leon (9), and my partner Cissel and I. We live in an apartment in Copenhagen, but are planning on a getting a house outside of the city next year. Leon also has a set of mothers in Fyn as Cissel and I met when he was four years old, so he is blessed with a lot of female power in his life!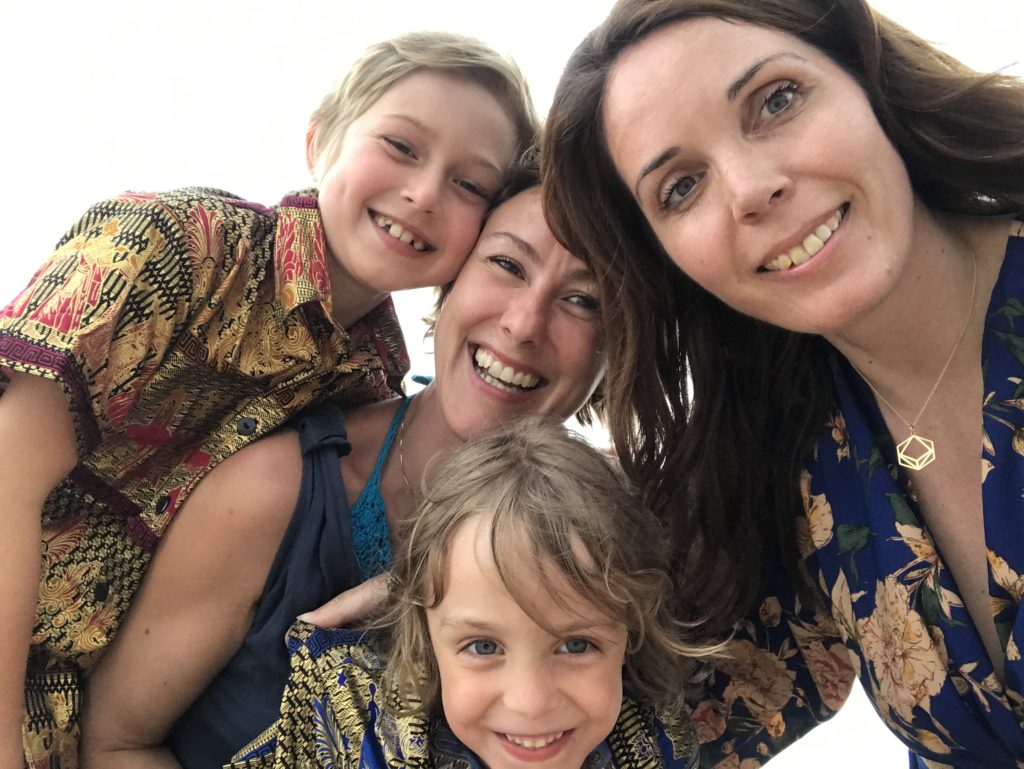 Rainbow Families have become much more commonplace in recent years. What has been your experience as a Rainbow Family?
We have always felt that we are treated just like any other family. We are lucky to live in a country where insemination and IVF are paid for by the state and when it comes to equal rights for same-sex parents we feel very blessed as a lesbian couple.
We do not have the feeling that our children have felt different in a negative way because of our family constellation, but they have been met by friends from kindergarten or school asking curiously about our family as it differs from the norm of having a mother and father. Curiosity is positive and we speak a lot about the fact that we are all different from one another and have different backgrounds, but that nobody is better that anyone else because of their upbringing or appearance. We should all be treated equally regardless.
How friendly and accommodating is Denmark towards Rainbow Families?
The most recent survey conducted 2018 by Sex & Samfund says that 25% of Danes believe that children with same-sex parents have worse living conditions than other children. When the survey was published we felt very sad that the numbers are that high and that such a large percentage believe that Leon and Loui will have a worse childhood than their peers from traditional family backgrounds.
How do your children feel about their Rainbow Family?
Both children know that they have a donor, but they have not ever referred to a father or asked about it. Having two mothers is just their reality and the life they know. We read books about children with different family forms and also know a few other families with two moms, so it is not something they seem to give much thought.
What's the best thing about being a part of a Rainbow Family?
I think it is not much different from being any other family, but the best thing about being a family is the unconditional love and special bond we have.
We've got big plans on ways to include Rainbow Families in Copenhagen 2021. What is your family most looking forward to?
We hope for a lot of norm-critical experiences for our children, who despite of being part of a rainbow family, grow up in a gender stereotypical world. From theatre plays to performances and games, we need to rethink the idea of gender and challenge the expectations that our society has to children based on their gender both in terms of relations, how they play, dress and act.
Sunday is International Family Equality Day. How will your Rainbow Family be spending the day?
We will be spending Sunday in our Swedish summerhouse in the middle of the forest enjoying nature, good food and games.
Last question: If you were going for a family day out, where would be your favourite place to go to?
One of our favourite places in Copenhagen is Tivoli, so we would definitely spend the day there.