Join us for concerts and ceremonies taking place during Copenhagen 2021!
We have two venues. KB Hallen in Frederiksberg is an indoor concert venue where the Concerts and Closing Ceremony will take place. From here, the events will be live-streamed to huge screens at our bigger venue at Fælledparken.
Our bigger venue, Fælledparken, is a beautiful century-old park in Østerbro, approx 3.5km from WorldPride Square and a short walk from Vibsenshus Rundel and Trianglen stations on the Copenhagen Metro. Our area of the park will include innovative street-food retailers, bars and bathroom facilities.
EuroGames Opening Ceremony
Wednesday 18 August, Fælledparken
The Opening Ceremony will open EuroGames with performances, entertainment and speeches from participants, organisers and leaders from the world of LGBTI+ sport. Read more.
Under the Rainbow Concert
Thursday 19 August, KB Hallen & Fælledparken
An evening of diverse talent from the LGBTI+ community in Denmark, Sweden and abroad. We'll be programming new talent alongside established artists.
Artists include Princess Nokia, Theo X, Ivy Rosenauer, Ängie, Jean Michel and ZAND.
Drag Night
Friday 20 August, KB Hallen & Fælledparken
Copenhagen Pride's annual Drag Night has become something of an institution and this year, for WorldPride, we have raised the bar even higher and are proud to present an incredible line-up of more than 25 drag kings, drag queens and non-binary performers, hosted by Megan Moore.
Artists include Vinegar Strokes, Adam All and Mizz Privileze. And if you join at Fælledparken, there is a LIVE concert from AQUA!
Closing Ceremony
Saturday 21 August, KB Hallen & Fælledparken
After the WorldPride Marches, we will draw Copenhagen 2021 to a close with the handovers of EuroGames to Nijmegen 2022, EuroPride to Belgrade 2022, and WorldPride to Sydney 2023. We will have speeches, entertainment and performances from major international artists.
We are thrilled that internationally renowned singer, actor, choreographer, Youtuber, and LGBTI+ role model Todrick Hall will be performing at the Closing Ceremony. With more than 800 million streams on YouTube, a collaboration with Beyoncé, and a larger-than-life character, you are guaranteed a spectacular show!
Which entrance at Fælledparken?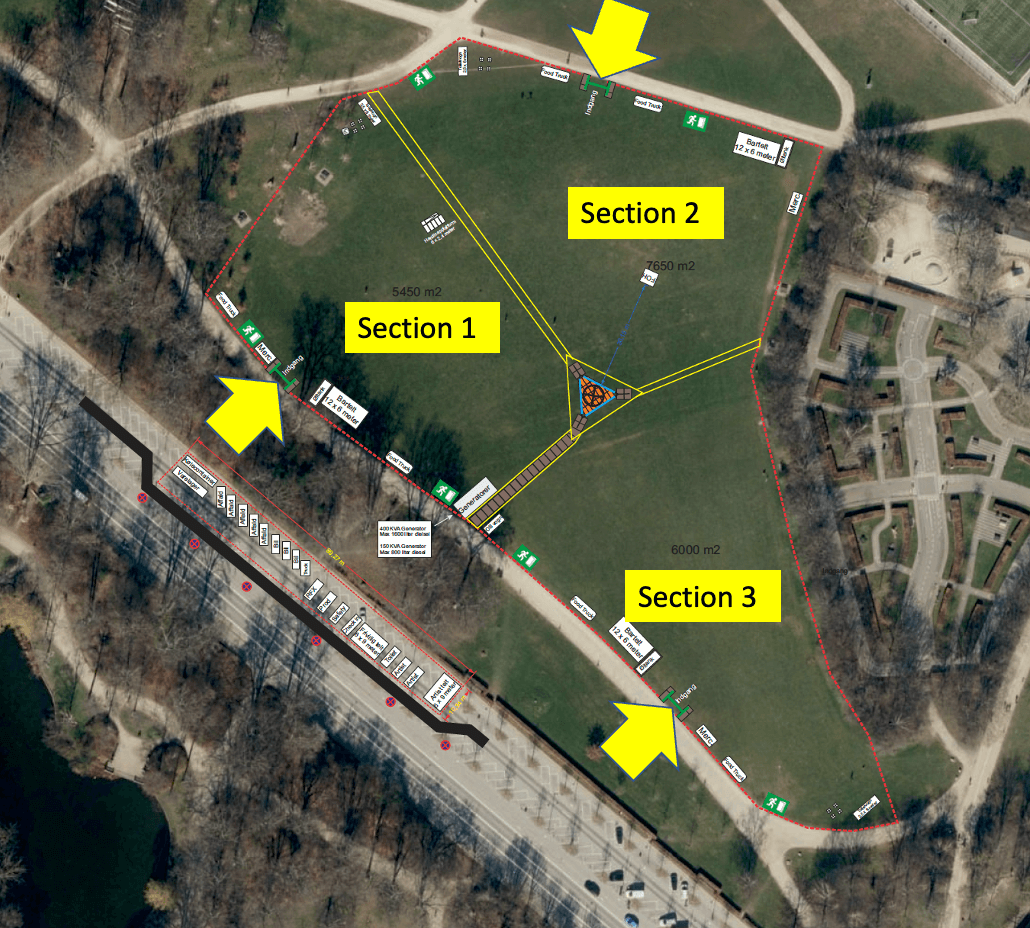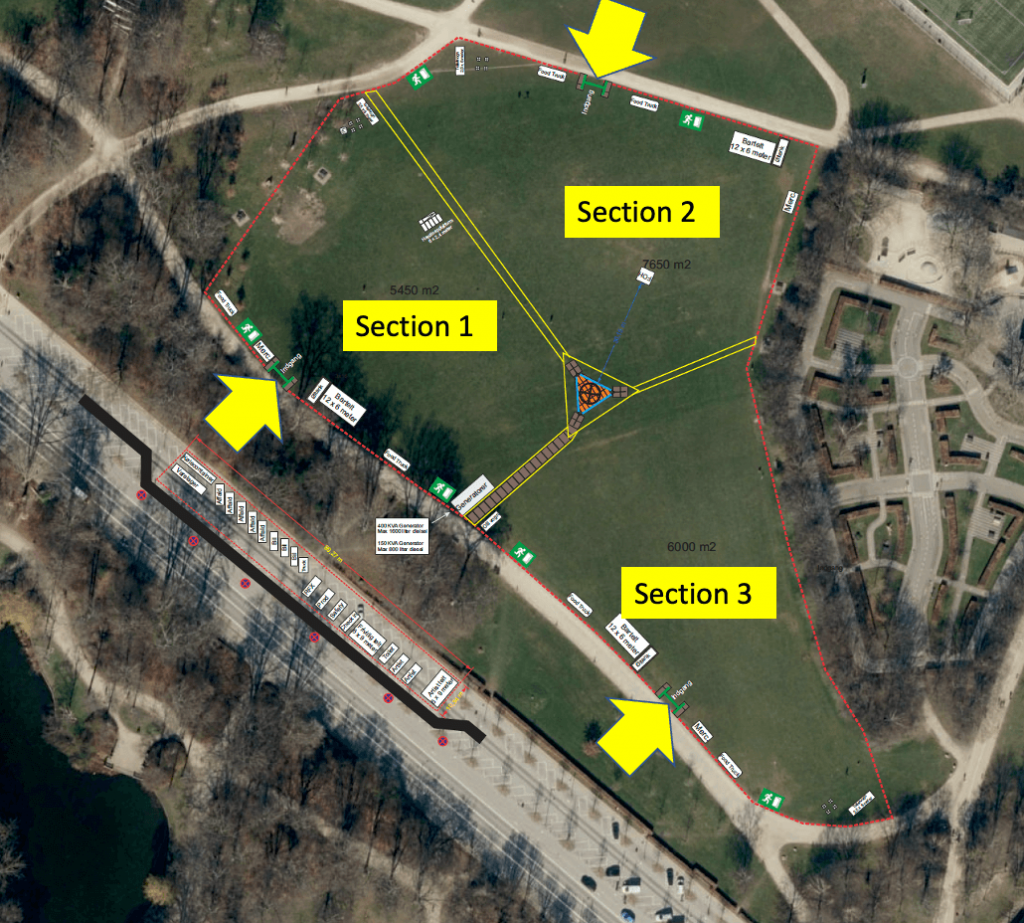 If you are travelling by Metro use Vibenshus Runddel Station for Sections 1 and 2, and use Trianglen Station for Section 3.
Tickets
All events are ticketed, and to gain entry to the event you will need to show a Coronapas (proof of vaccine, a recent negative test, or recovery from COVID19).
All remaining events are sold out.
* Tickets for the Closing Ceremony at K. B. Hallen are DKK50 (approx €6) but tickets for the Closing Ceremony at Fælledparken are free.
More information
For timings and other information, you can find all events in our smartphone app and in our calendar.