Discounted public transport
Travel company DOT – which handles ticketing for the Copenhagen Metro, buses, harbour ferries and DSB trains, are offering discounted travel tickets to visitors to Copenhagen 2021 WorldPride and EuroGames.
From Sunday 15 August to Saturday 21 August you can buy 12 hour travel tickets valid from 0800-2000 or 1400-0200 at discounted rates. The tickets cover bus, harbour ferries, Metro and train and cost:
DKK 30 (approx €4) for unlimited travel in Zones 1-4, which includes travel from Copenhagen Airport to the city centre in around 15 minutes
DKK 60 (approx €8) for unlimited travel in Zones 1-99, which is the greater Copenhagen region.
Tickets do not cover travel to Malmö. A separate ticket would be needed for the journey from Copenhagen Airport to Malmö.
The Event Ticket section of the DOT website is only available in Danish but most web browsers, including on smartphones, have a competent translation function.
If you need information to help you plan your journey, please visit www.journeyplanner.dk (in English). You could also download the Citymapper app which covers Copenhagen.
GoBoat
Hire a GoBoat to see Copenhagen from the water!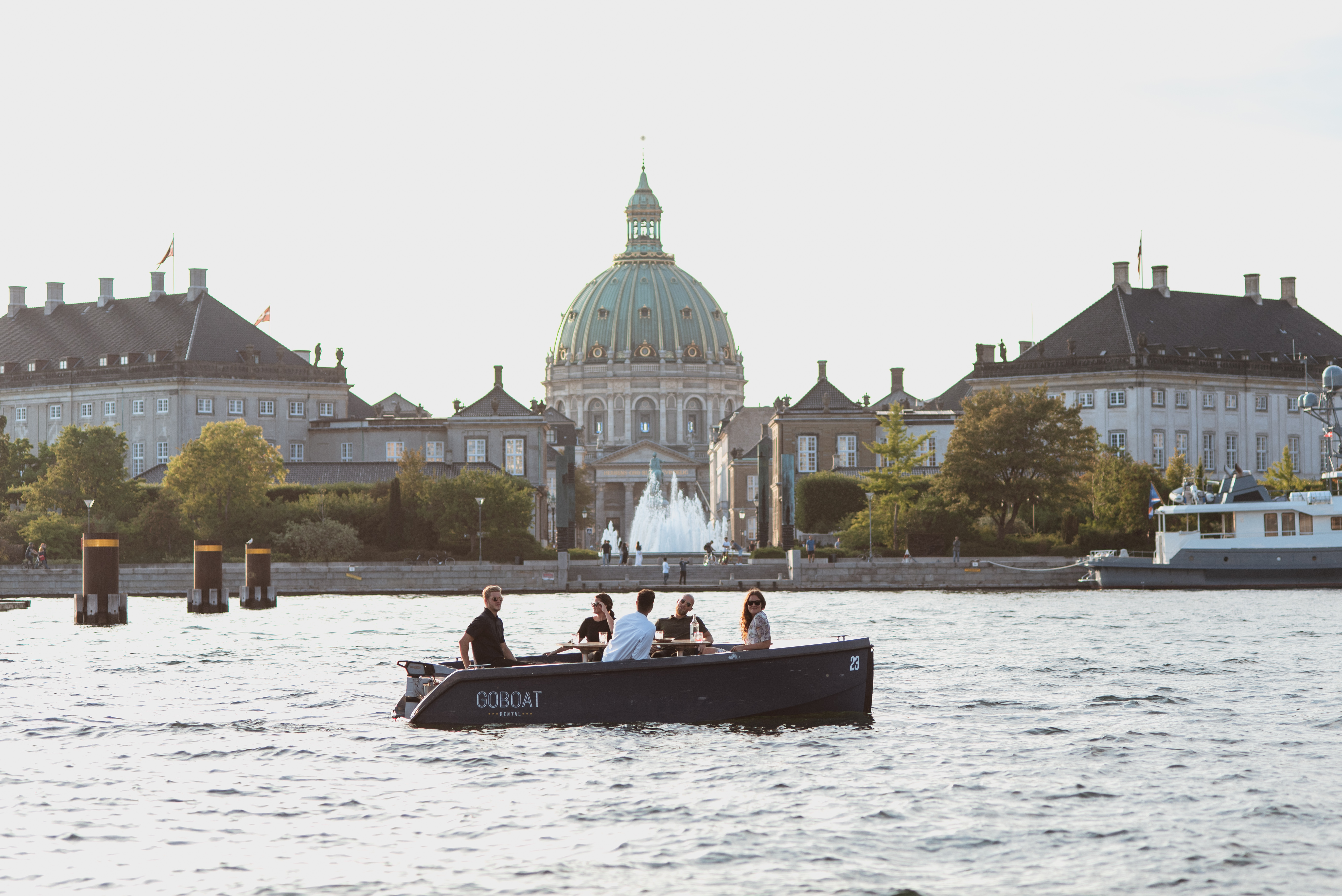 When you sail with GoBoat, you get a unique social experience with those you sail with. There is room for 8 people in each boat to surround the picnic table, where intimacy and presence are in focus. The sailing trip is your opportunity to spend quality time with your loved ones by being fully present and in the moment.
Main photo: Copenhagen Pride