On the occasion of this year's biggest event in Copenhagen & Malmö combined, we at Copenhagen 2021 are reaching out to companies of all sizes in both cities.
Copenhagen 2021 is a non-profit event, greatly dependent on the support of both the corporate and private community. Your support will help make our voice stronger and more heard throughout the broader community both nationally and internationally.
By choosing to invest in the official products available on this page you are contributing your support for the work we carry out during Copenhagen 2021 and throughout the year, keeping the event free to attend for as many people as possible!
If you are interested in any of the following products please contact products@copenhagen2021.com
The Products
Office Deco 2021 Box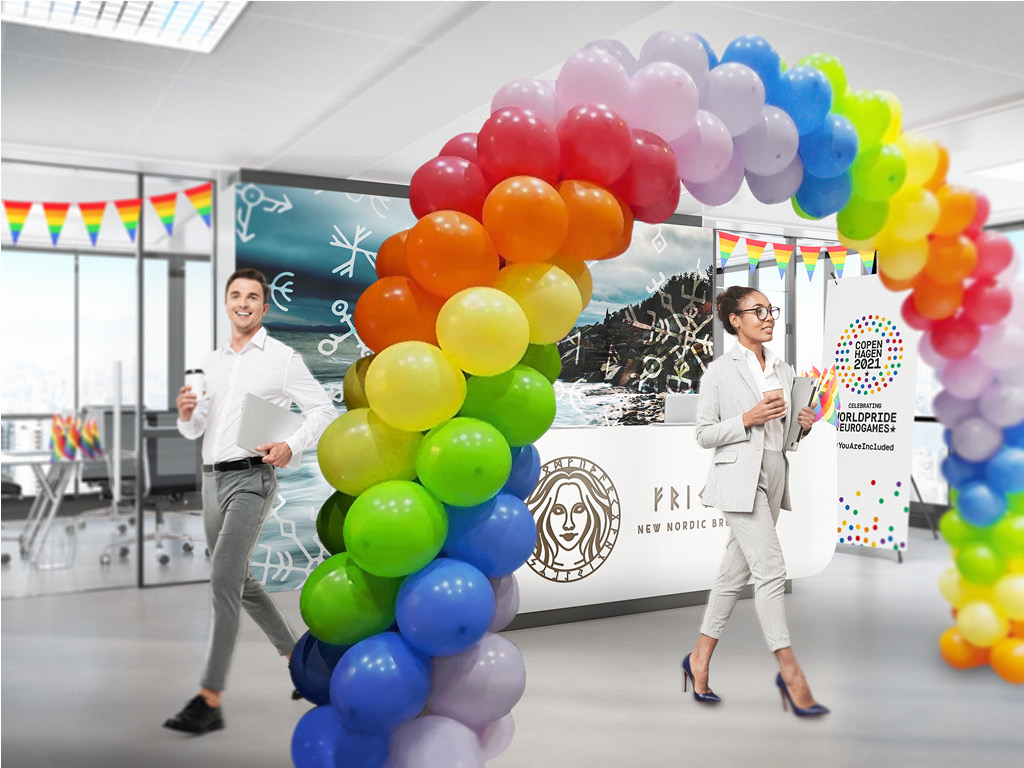 Decoration boxes for companies, that both educate and celebrate human rights.
The boxes come in three different sizes with various items;
• Decoration items, such as long Progress Pride banner flags, rainbow flag garland, rainbow balloons, official 'In Support of Copenhagen 2021' window sticker
• Educational items, the official Copenhagen 2021 Guide and/or special edition of HeartCore Magazine and 'Did you know' posters with facts about the LGBTI+ community
• #YouAreIncluded activation wall, activating employees to share and write their own answers on the question "What makes you feel included?" – great social media content for your company or organisation.
Facade Deco 2021 Box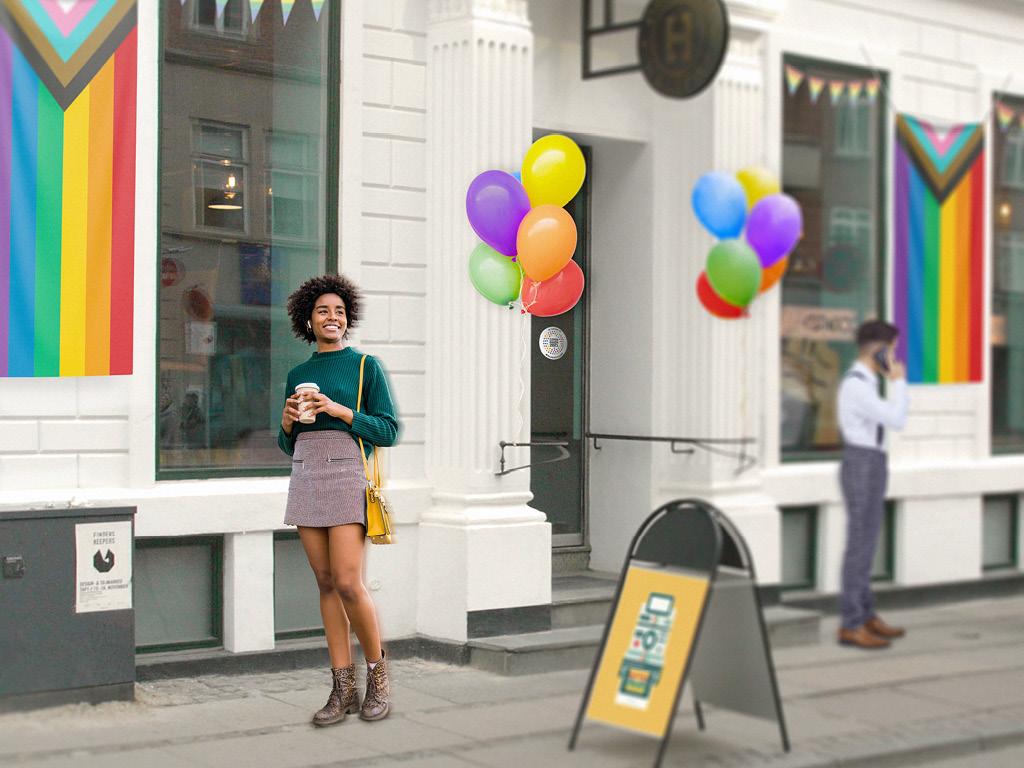 Let's decorate the whole of Copenhagen and Malmö!
A simple and easy to assemble decoration box for companies to show their support.
The box contains various rainbow items including large flags, garlands, balloons and an official 'In Support of Copenhagen 2021' window sticker
The Official Gift Bag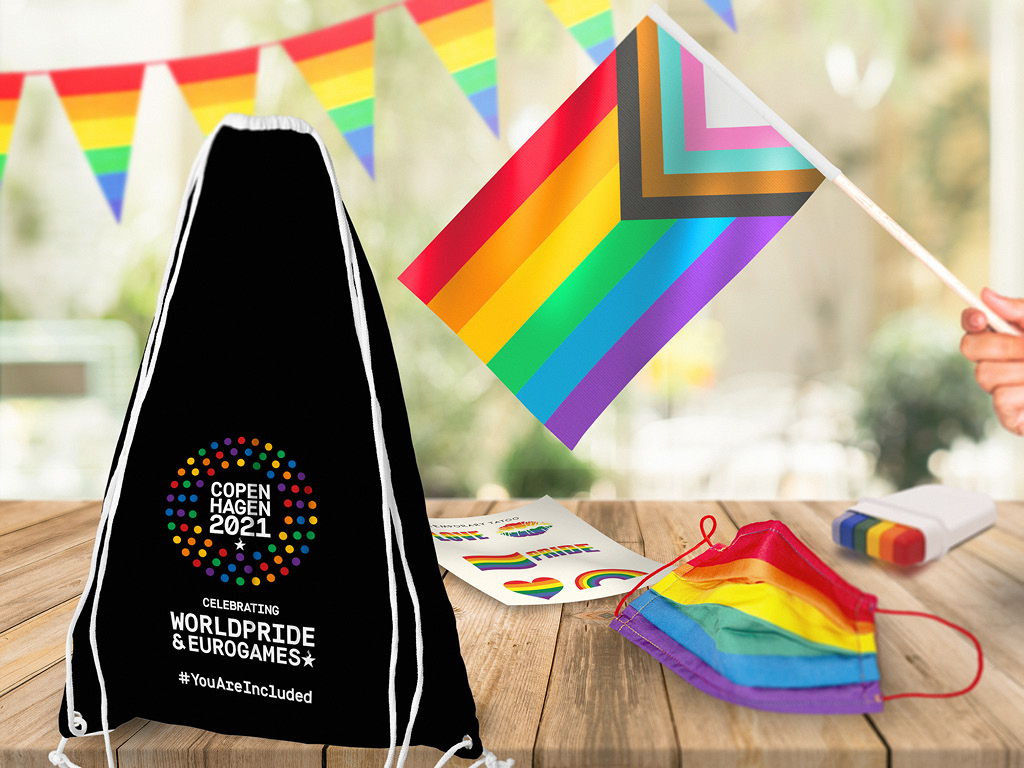 This year you and your employees can show your support with the Official Gift Bag which will be an addition to the well known Copenhagen 2021 support wristband.
The content encourages celebration along with an informative flyer from people from the LGBTI+ community sharing their personal story.
• Strap bag
• Hand held flag with wooden handle
• Reusable facemask (complies with EU regulations)
• Rainbow Face paint
• Temporary tattoos
• Can cooler
• Flower garland
• Short story flyer – Get to know people from the community
Friday Bar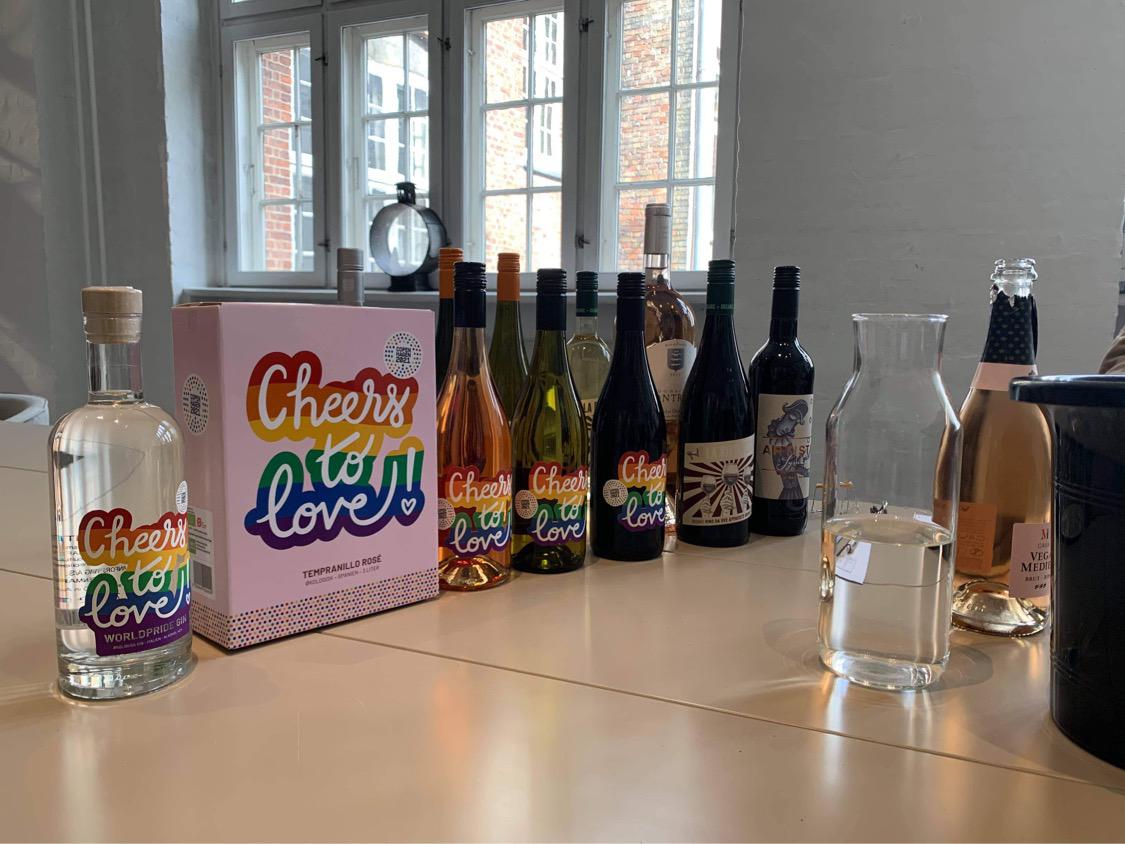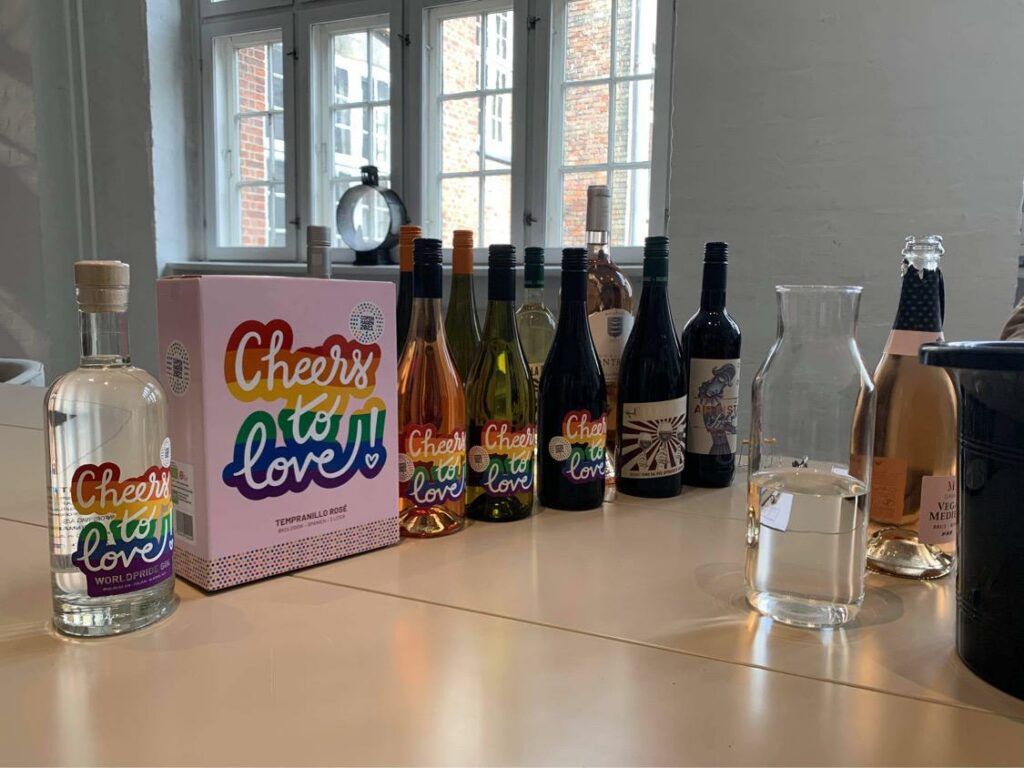 Celebrate Copenhagen 2021 with a themed Friday Bar during the event, bringing all your employees together to show your support for the LGBTI+ community.
We can tailor the Friday Bar to your exact needs, whether you would like to have an entertainment act, street food or a representative from Copenhagen 2021 visit are just a few examples of how you can activate the celebration within your own premises.
Please contact products@copenhagen2021.com for more options and to discuss your requirements.