At Gammel Strand – one of the most beautiful squares in the center of Copenhagen – we will proudly move through a nine-day colorful program of performances, debates, speeches, and installations.
The program will be a representation of women, genderqueer and non-binary identities and embraces, respects and challenges the understanding of gender expression. Focusing on the fluidity of gender expression, sexual orientation and gender identity, Fluid Festival offers up an inclusive space for female-identified, non-conforming and non-binary people.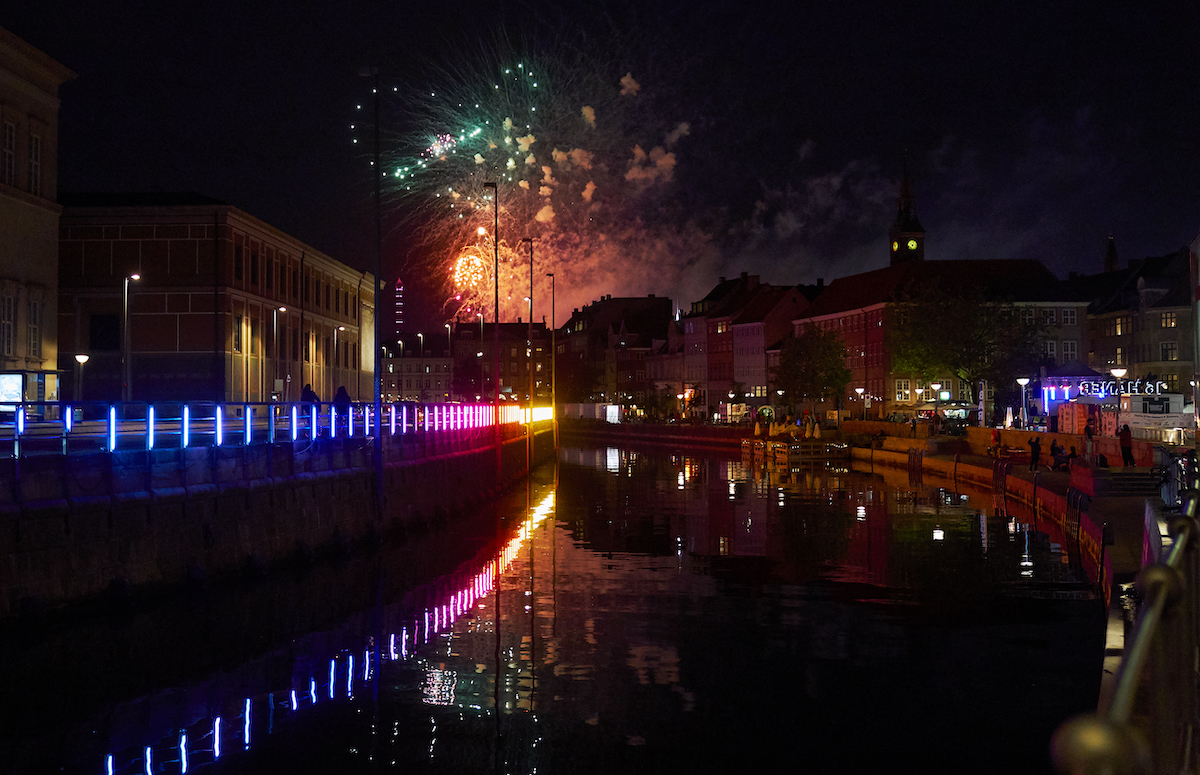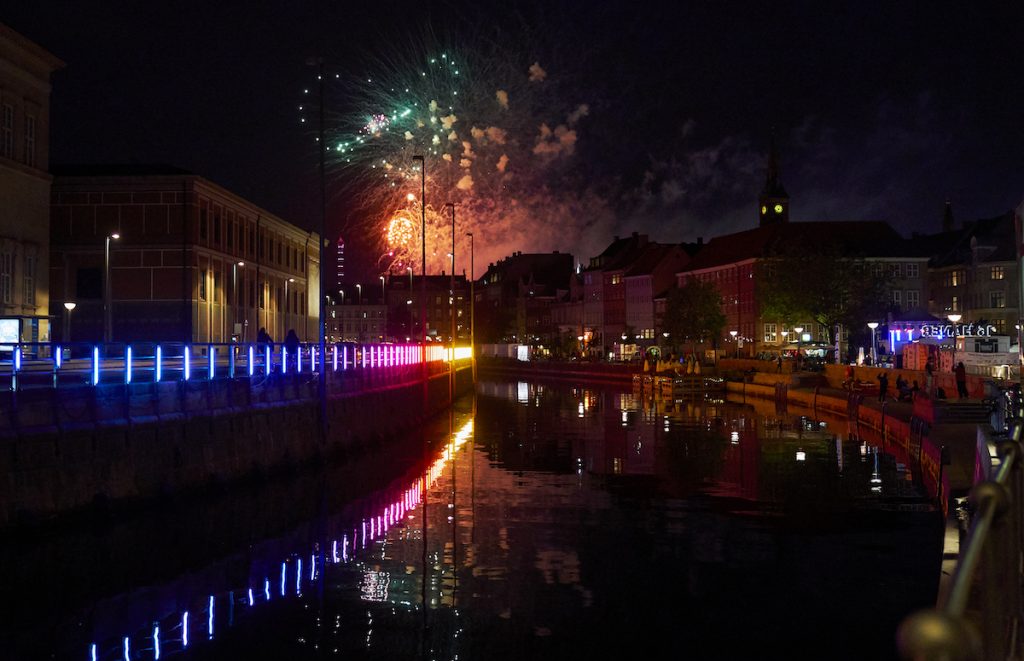 There will be a daytime political festival with both speakers and international activists and a daily spot, Writers Voice, where writers from around the world share their poetry. As day turns to evening, we will create atmospheric summer evenings with performances, complemented by large lounge areas, dining areas, drinks bars, areas for outdoor plays, six wooden rafts floating in the canal and a ramp down to the water.
The Festival will be an ample opportunity for experiences, meetings, presence, love, celebration – a unique opportunity to be exactly who you are in the safe understanding that #YouAreIncluded.
Fluid Festival has a zero tolerance approach to any kind of discrimination and stigmatization.
Program
For program times, please download our app.
Friday 13 August
Opening Event
Artist: Freja Kirk (DK) / HOUSEFRAU (DK)
Saturday 14 August
Talk with Sophie Labelles (CA): Sophie Labelles serious trans vibes
Writers Voice: Anna Nygreen (SE), Chief (DK), Alex Alvina Chamberland (SE)
Artist: Ida Nielsen & The FunkBots (DK) / Ena Lind (DE)
Sunday 15 August
Talk with Emily Gorecenski: The New White Supremacy in Europe and the US
Writers Voice: Niviaq Korneliussen (GL), Bente Clod (DK), Karin Lützen (DK)
Artist: FLOR (DK) / Nina Kreutzmann (GL) / Lisa Dillan – Elvis the Quiet Quiet Way (NO)
Monday 16 August
Talk with Ann Sofie Sverdrup, Oli Lipski, Jo Pollux: Queer porn rebellion
Writers Voice: Luka Holmegaard (DK), Lucy Ludvigsen (DK), Johanna Essie Sjögren (SE)
Artist: Raspy Berries (DK) / Rikke Thomsen (DK) / O/RIOH (DK)
Tuesday 17 August
Talk with DJ Turkish Delight, SuzieTheCockroach, DJ Balaclava og Sophie Westh: "You're pretty good for a…": Women and QTBIPOCS in the music scene
Writers Voice: Marie Bjørn (DK), Elizabeth Japsen (DK), Maya Sharma (IN) Reading of Abelone Koppel or Annemette Lorentzen, Lisa Quartey (SE)
Artist: Papayɛ (DK) / Mekdes (DK) / Mendoza (DK)
Wednesday 18 August
Talk with Aka Hansen, Tone Frank, Sylvia Thomas: Decolonising queer activism
Writers Voice: Sylvia Thomas (US), Xenia Klein (SE), Charlotte Inuk
Artist: Karina Willumsen (DK) / ELYSS (DK) / Michelle Gurevich (CA)
Thursday 19 August
Talk with Lily Dragoeva (BG), Valentina Likhoshva (RU), Kristine Garina (LV), Julia Machiocha (PL): Frontline organisers in Russia and eastern Europe
Writers Voice: Kristina Nya Glaffey (DK), Louise Haugaard Jørgensen (DK), Aaiün Nin (Angola)
Artist: The Songbirds Collective (DK/GB) / Falden Rysgaard (DK) / Baby in Vain (DK)
Friday 20 August
Talk with Linda Riley (UK), Beck Strohmer (US): Solidarity and infighting in the LGBTI+ movement
Writers Voice: Maja Lee Langvad (DK), Robin Spegel (SE), Jeuno Kim (SE)
Artist: Jordan Jackson (GB) / Rosa Lux (DK) / DJ Rikke Bronx (DK)
Saturday 21 August
Artist: Ukulellur (IS) / Jodeladies (DK) / Sys Bjerre (DK) / DJ Ashibah (DK)
Opening times
Find Fluid Festival's opening times and location in our app and in our calendar.
Main image: Tine Harden