Are you dreaming of getting married in Sweden? Are you looking for a unique place for your wedding? Malmö offers many romantic spots to tie the knot. Get married at a romantic castle, say yes to your loved one in a historic mansion garden or celebrate this day in a hidden oasis in a park.
How do I apply?
Be aware that the number of days and timeslots for weddings are limited. The booking is made through Malmö City's contact center on telephone +46 (0) 40-34 10 00. Phone hours are weekdays 08.00–17.00. The last day to book a wedding is 23 July. Cancellation must be made no later than 14 days before your booked wedding date. The ceremonies during Copenhagen 2021 will be free of charge.
We help you!
Wedding officiant
For each booking, we have a wedding officiant ready for you. It is not possible to choose a wedding officiant. If you rather want to book your own wedding officiant or priest, you are more than welcome to do so. Please just inform us about it when you do the booking.
Participants
The number of wedding guests is limited. The maximum number of participants may be adjusted due to changed covid-19 restrictions. 
Contact
In connection with your booking, you will be contacted by a person from the venue you chose. They will be by your site throughout the whole process to make sure you will have an unforgettable day! 
Application for impediments to marriage  
Before the wedding you need to apply for a consideration of no impediments from the Swedish Tax Agency. You can fill out the form directly on the Swedish Tax Agency's website or you download it and send it to the address stated on the form. If everything is approved, you will receive a certificate of impediments to marriage and a marriage certificate from the Swedish Tax Agency. Here you find the documents and more information. 
In order for us to be able to handle the administration, we need to have the original documents no later than Monday 26 July. Please send the documents to:
Vigseladministrationen 
World Pride 
205 80 Malmö 

Keep in mind that it takes 3-4 weeks to get the documents from the Swedish Tax Agency if you live in Sweden. If you live abroad it can take up to 10 weeks.
Wedding destinations in and around Malmö
Slottsträdgården
Slottsträdgården is a green oasis in the middle of Malmö. It is a large vegetable and flower garden full of fruit trees, themed miniature gardens and a charming outdoor café.  This place is ideal for your wedding in nature. Get married under the fruit trees with plenty of shade or have your wedding in our sunny meadow. The number of participants can be adapted to the covid-19 restrictions as the area is large and open. It can also be easily delimited if necessary. Book your table or catering in advance. More information here.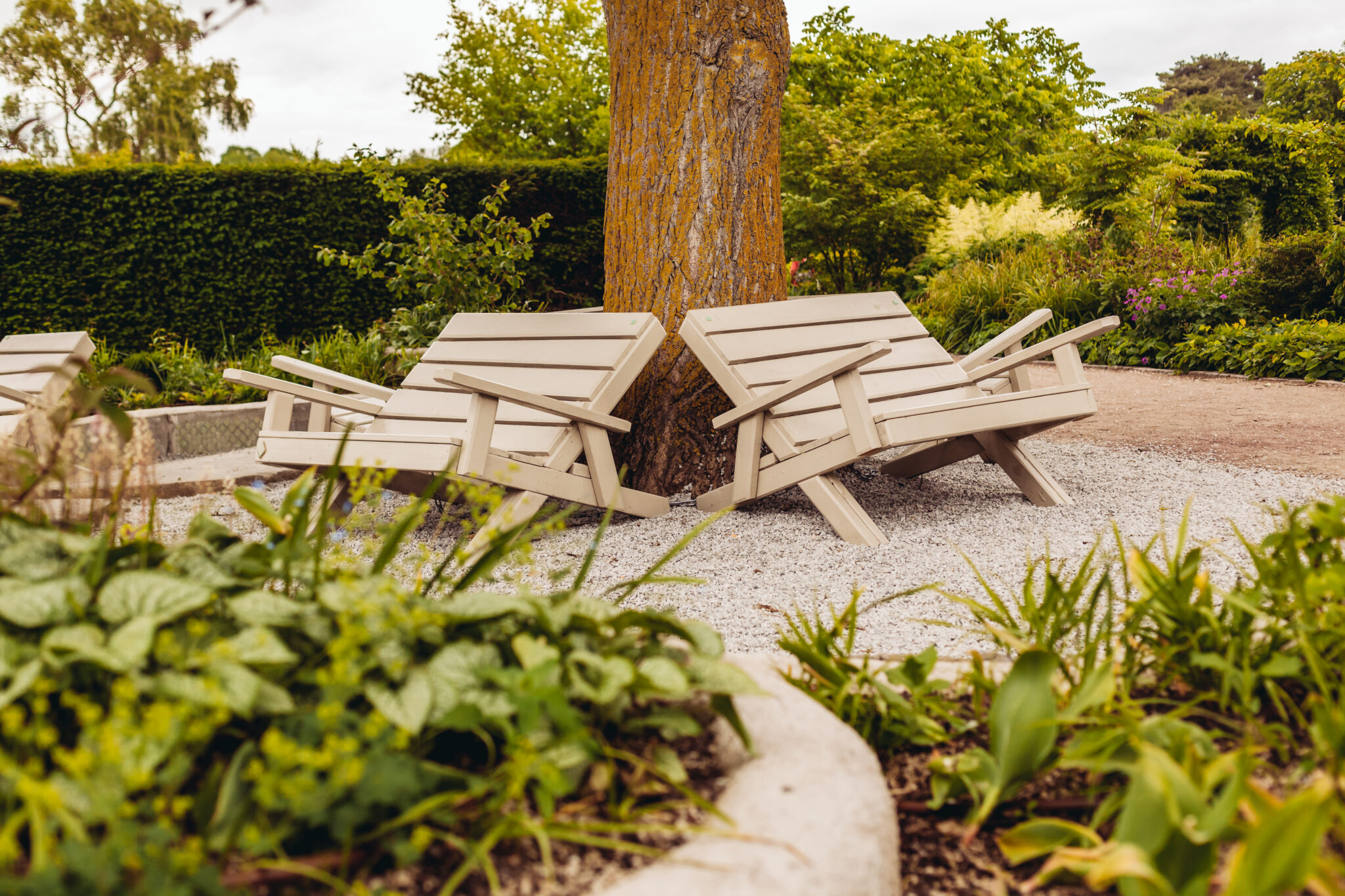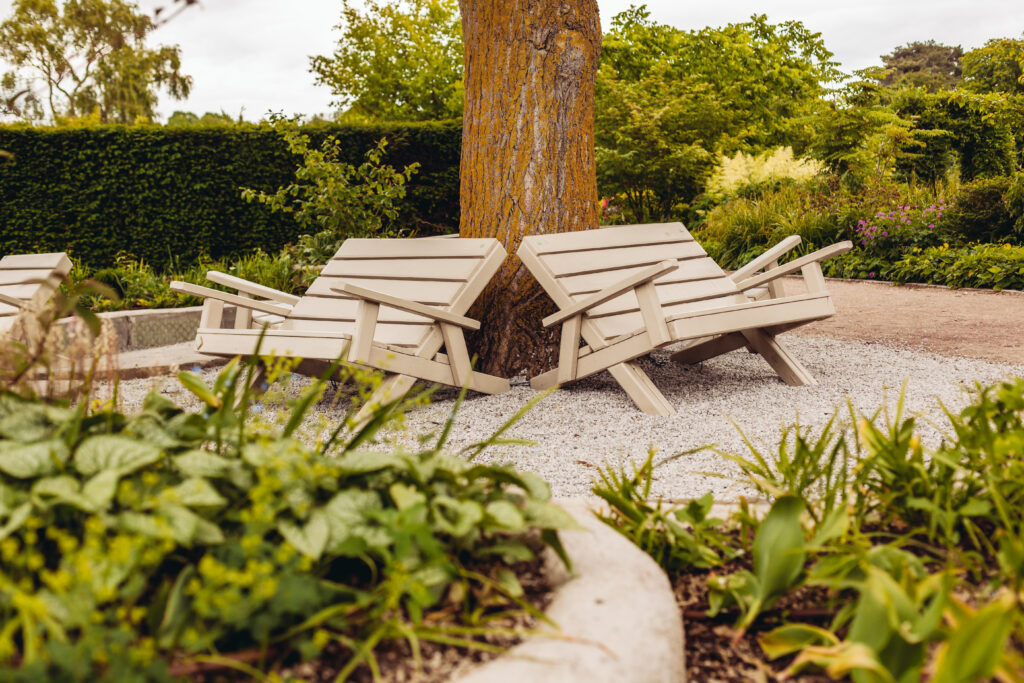 Folkets Park
Under the trees in Folkets Park you find our hidden gem – The Love Hill. It is a little hill with a giant lighted heart on top. There is space for the wedding couple and the wedding officiant and further six people can watch from the stairs leading up to Love Hill. This park has a lot of restaurants and cafés where you can make reservations or order catering. More information here.
Torup Castle
Torup Castle was built in the 16th century and is an excellent example of Swedish architecture and castle design. The castle is surrounded by the beautiful nature of Bokskogen forest, where we offer two amazing wedding venues. The castle terrace is a magnificent and intimate place with a view of the pond and large flower beds. Right next to the forest is the Hunting Pavilion. It is adapted for accessibility and has certain facilities. More information here.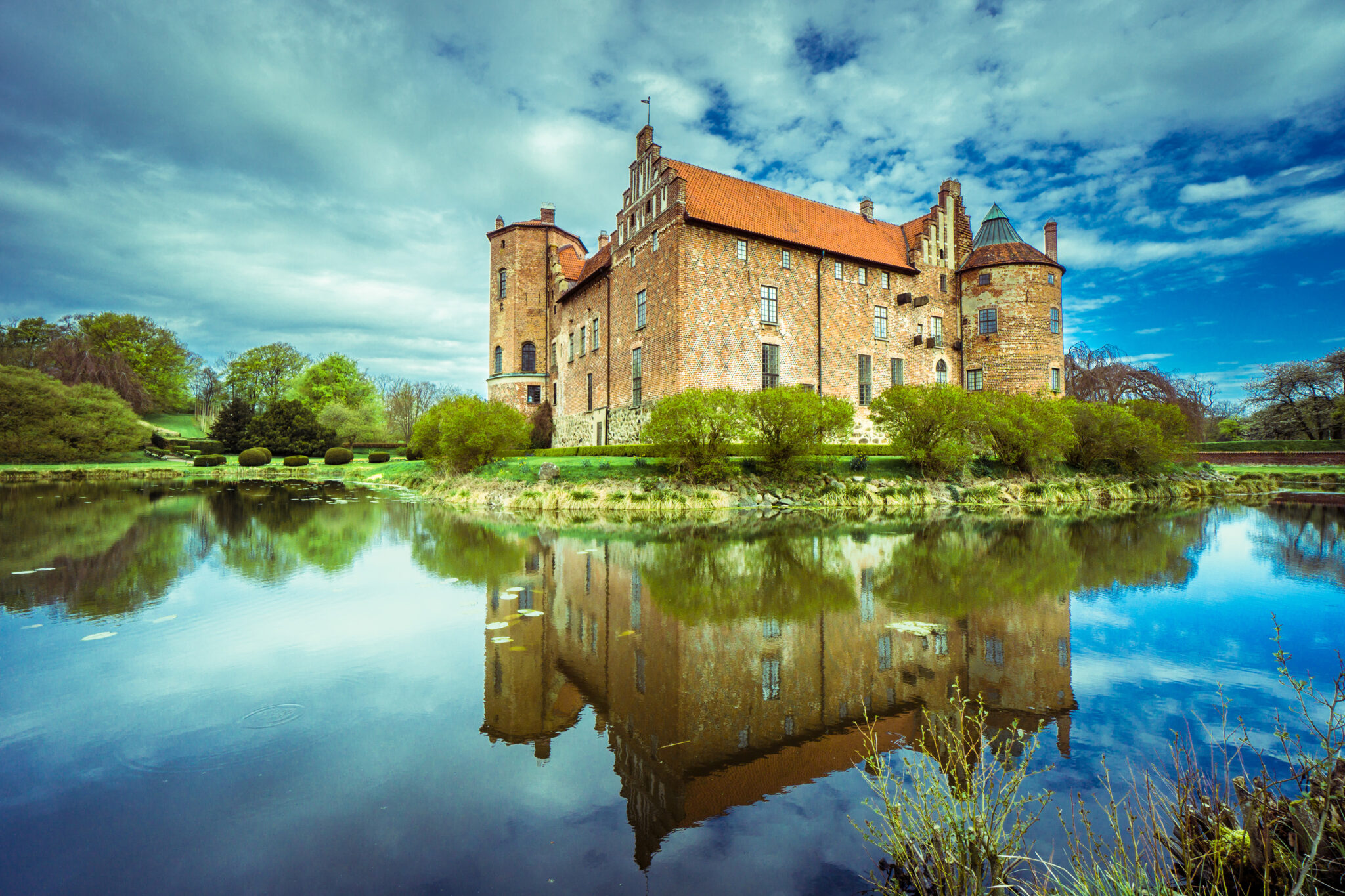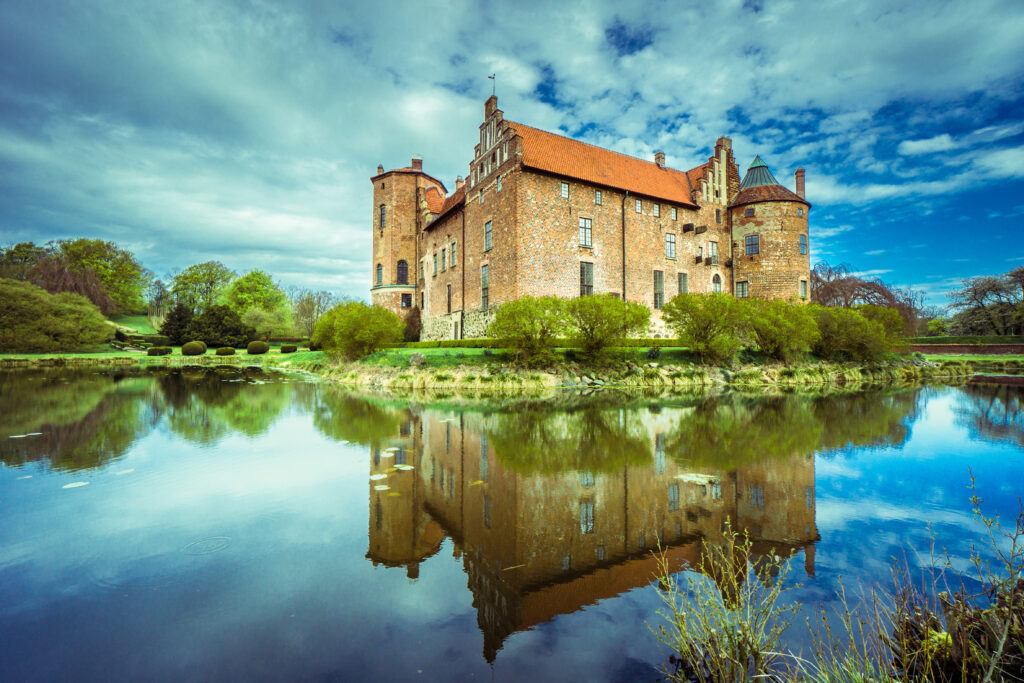 Katrinetorp landeri
Katrinetorp is a beautiful manor house from the early 19th century surrounded by a historic park and garden provides. It is situated 10 minutes from Malmö city center and 5 minutes from the Öresund Bridge. In the park at Katrinetorps landeri we offer a beautiful wedding venue with a symbolic outdoor altar with space for up to 65 guests. Katrinetorp is a beautiful manor house from the early 19th century surrounded by a historic park and garden. It is situated 10 minutes from Malmö city center and 5 minutes from the Öresund Bridge. If you would like to enjoy a delicious dinner after the wedding, make a reservation at the restaurant Gourmetgården. More information here.
Accessibility
Since all four facilities are unique, the conditions are different. Below you will find information about accessibility at each venue.
Katrinetorp 
The visitor parking is located about 200 meters from the wedding venue. There are no level differences and there is rougher gravel in the walkway up to the wedding site. It is not possible to drive all the way to the house.
Folkets Park 
The wedding venue is located on a hill which is reached by a stone staircase. It is also possible to get married in front of a long pond, which is directly adjacent to the brick walkway. There are parking spaces in the area outside the park. Cars are not allowed inside of Folkets Park.
Slottsträdgården 
Slottsträdgården has gravel paths and lawns without level differences. There are two accessible parking spaces behind the greenhouses.
Torup 
The walkways that lead to the terrace are made of rock flour and grass. There are three steps up to the wedding venue. The other wedding spot at the Hunting Pavilion is accessible. There are accessible parking spaces.
Tell us about your plans!
Once you've booked your wedding, please send an email to the Copenhagen 2021 team to let us know your plans! comunication@copenhagen2021.com
Please note, we cannot answer questions about the ceremony, legal matters or the booking process. Please contact Malmö stad for advice.
Images: Malmö stad