Happy Copenhagen is the name of our organisation, responsible for the organisation and delivery of Copenhagen 2021. Happy Copenhagen is a partnership between Copenhagen Pride and Pan Idræt, but it has a separate board and secretariat. We are in cooperation with Malmö Pride in Sweden.
Our board
The Board is made up of nominees from Copenhagen Pride and Pan Idræt and they are responsible for the overall leadership and direction of Happy Copenhagen. Find out who's who here.
Our staff team
We have a talented team of staff who are all working towards our vision of the most inclusive LGBTI+ event ever held. Find out who's who here.
Copenhagen Pride
Copenhagen Pride is the largest celebration of human rights and the largest free-of-charge cultural festival in all of Denmark. In 2017, Copenhagen Pride was granted WorldPride 2021 by the organization InterPride, the global association of pride organizers.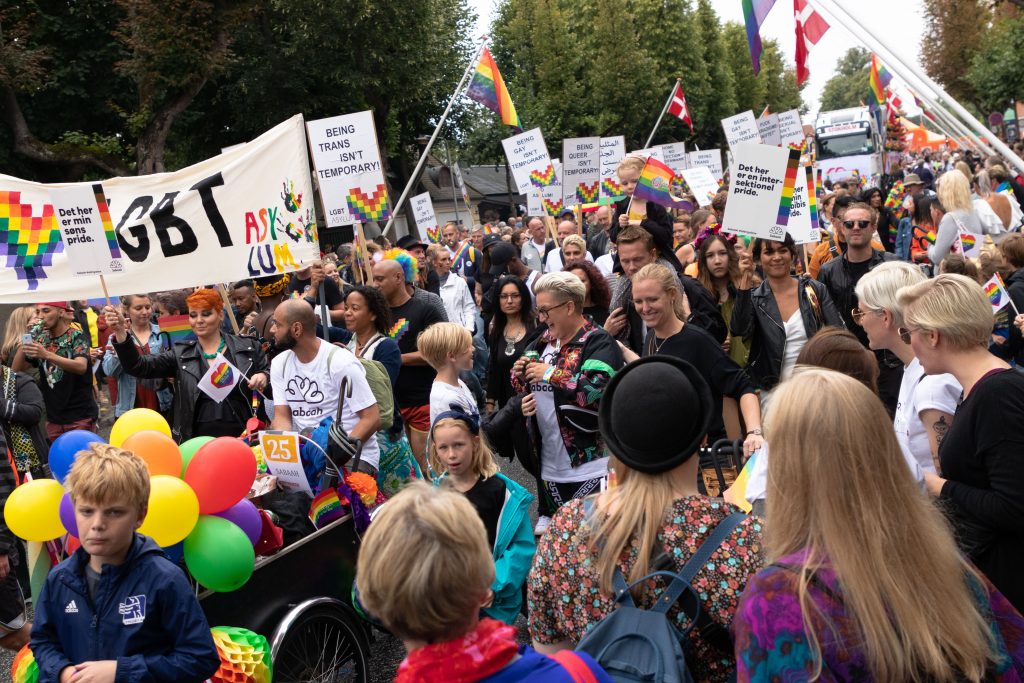 Since its founding in 1996 when the city hosted EuroPride, Copenhagen Pride has grown into an important part of the Danish LGBTI+ community. In 2016, more than 300,000 people took part in the Copenhagen Pride Week, and more than 30,000 people marched in the pride parade. Over the years, Copenhagen Pride has strived to ensure visibility of the LGBTI+ community and improve the lives of LGBTI+ people, taking on an increasingly political role and collaborating with other human rights organizations on matters such as transgender rights and intersex rights.
Copenhagen Pride has wide-spread support with a majority of the political parties represented in the parade.
Copenhagen Pride is expanding its focus to cover global LGBTI+ issues as well by inviting LGBTI+ activists from around the world to take part in the annual Pride Week. This is what will make them the perfect hosts of WorldPride in 2021 as part of the global LGBTI+ event, Copenhagen 2021.
Pan Idræt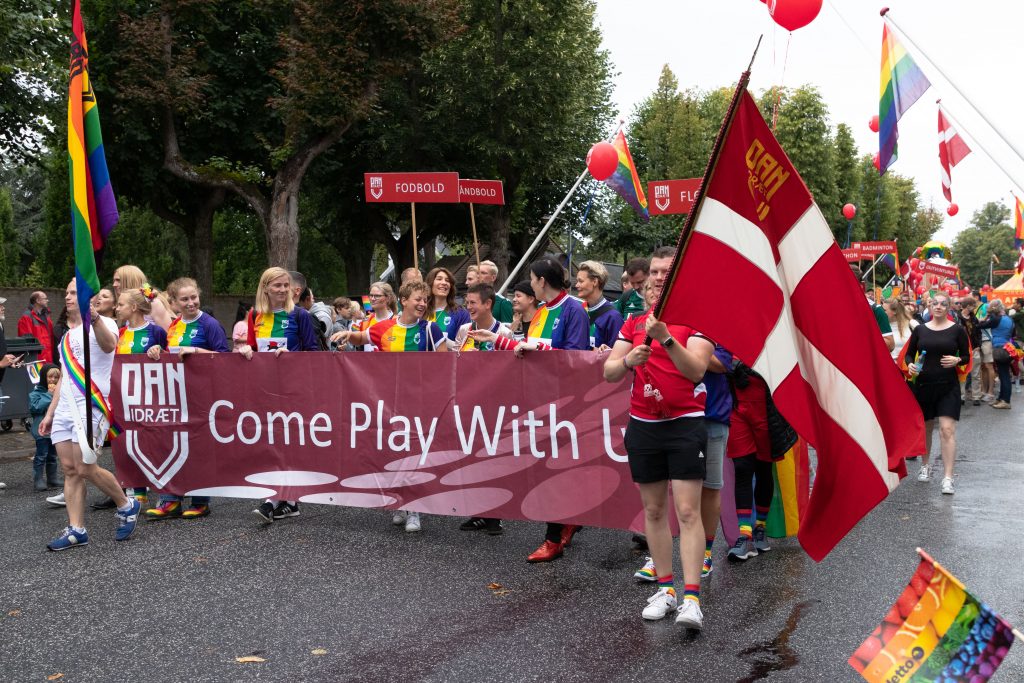 Pan Idræt has a long history of fighting for inclusion in the athletic community and taking a stand against discrimination in the world of sports. The mission of Pan Idræt is to offer anyone – regardless of sexual orientation, sex characteristics, gender identity and gender expression – safe and secure surroundings, in which people can do sports and be part of a team. What's more, Pan Idræt is working closely with other sports associations, interest groups, decision-makers and stakeholders to promote inclusive sports in mainstream associations all over Denmark.
Since 1984, Pan Idræt has provided a safe space for people to do sports and make new friends. As a member of the European Gay & Lesbian Sport Federation Pan Idræt has been granted the right to host EuroGames 2021.
Over the years, Pan Idræt has acquired significant expertise in organizing large sporting events. The organization hosted EuroGames in 2003 with more than 2,000 participants and was praised for their successful World OutGames in 2009 with more than 5,500 participants.
Offering more than 25 different sports to its more than 1,200 members, Pan Idræt already has the in-house knowledge required to pull off huge sporting events, and that is why Pan Idræt will be great hosts of EuroGames in 2021, as part of the global LGBTI+ event, Copenhagen 2021.