4 June 2021
As we get closer to Copenhagen 2021 WorldPride and EuroGames this August, we are delighted to team up with A Game Above as our official product supplier. Together we will launch a range of products that individuals, businesses, bars and restaurants can buy into to show their support for the event and dress the city in rainbow colours. To enquire about any of these please contact the team at products@copenhagen2021.com or visit the website.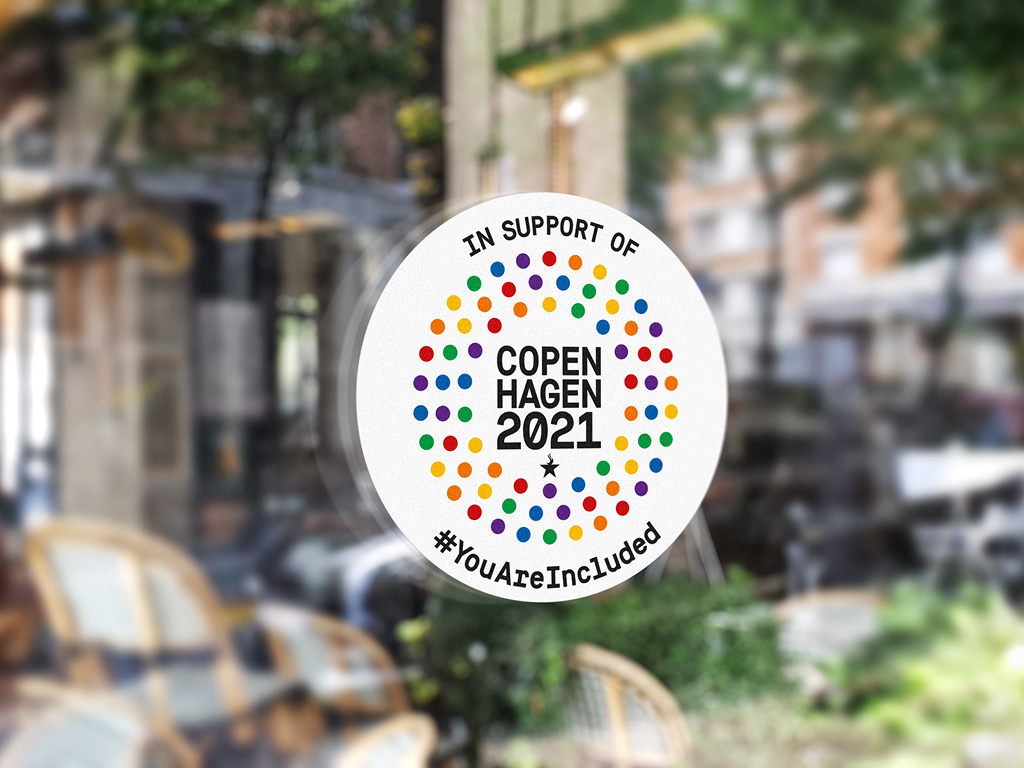 Benjamin Hansen, Executive Managing Director of Copenhagen 2021 said:
"We know it's been a tough year for a lot of venues and we want to give them an opportunity to attract some much needed business during our event, and this partnership will allow them to do that while officially supporting Copenhagen 2021".
Jakob Famme, Chief Operating Officer of A GAME ABOVE said
"We are very excited that we have entered in a collaboration with Copenhagen 2021, through this collaboration we have the chance to reach out and offer businesses the chance to show their support the right way both officially and visually during the Copenhagen 2021 event."