At WorldPride 2021, there will be plenty of opportunities to show your pride! Thousands of people from near and far will join us in Copenhagen and Malmö to celebrate our community and pave the way to a more equal and inclusive world.
WorldPride in Copenhagen 2021 will be a celebration of equality, arts and human rights proudly hosted by Copenhagen Pride in collaboration with Malmö Pride.
Concerts and Ceremonies
On Wednesday 18 August the EuroGames Opening Ceremony will manifest the beginning of Copenhagen 2021. COVID19 restrictions mean we can't hold the Opening Ceremony in WorldPride Square. Instead it will be held in Fælledparken, a beautiful park just north of Copenhagen centre. From KB Hallen we'll have three nights of concerts which will be live-streamed to Fælledparken and WorldPride Square and round the world. Under the Rainbow on Thursday 19 August will showcase LGBTI+ talent from Denmark, Sweden, and the rest of the world. Copenhagen's iconic Drag Night takes place on Friday 20 August.
On Saturday 21 August, the official Closing Ceremony will be an incredible end to our event with performances, speeches and handovers of WorldPride, EuroGames and EuroPride to the next hosts.
Read more about Concerts and Ceremonies.

WorldPride Square
WorldPride Square at Rådhuspladsen right in the middle of Copenhagen will be an impressive village for all Copenhagen 2021 participants to gather throughout the day and in the evening.
We'll have selected high quality food outlets, Copenhagen 2021 bars, booths from some of our partners, and a photography exhibition. WorldPride Square is a focal point and a place to meet your friends, relax, and take in the vibe.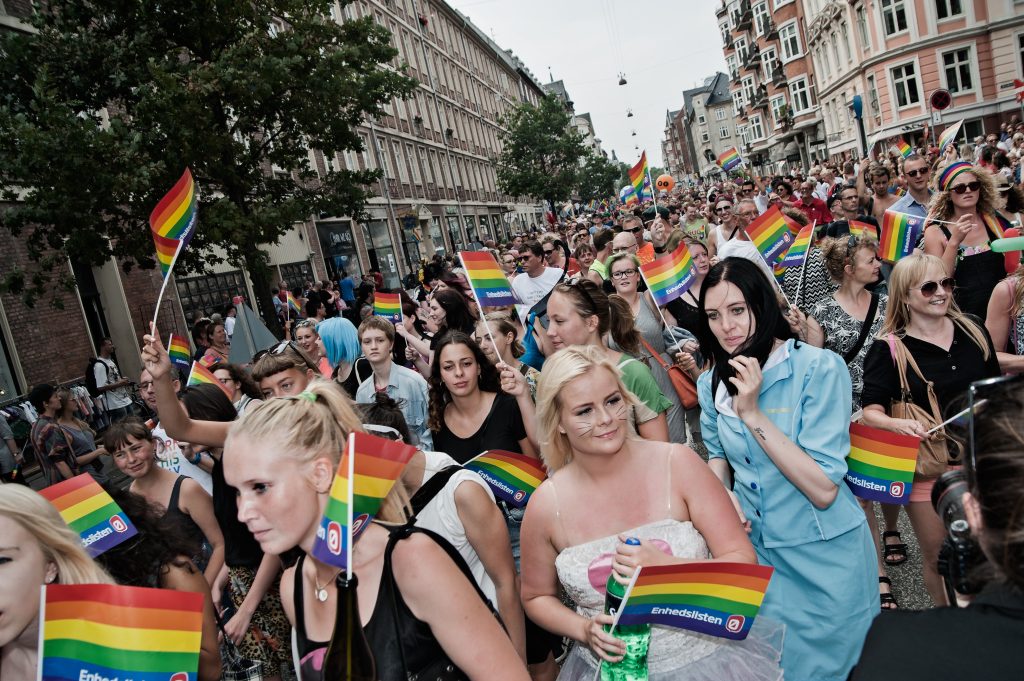 The Pride March
On Saturday 21 August we'll take to the streets in six WorldPride Marches starting at different points in Copenhagen and all meeting at the Closing Ceremony.
WorldPride House
WorldPride House is the centre of activities in Malmö, Sweden, just a short train ride away. Expect performances, lectures, debates and much more. Read more here.
Human Rights Forum
WorldPride in Copenhagen 2021 includes a extensive human rights program under the umbrella Human Rights Forum. Read more here
WorldPride is licensed by InterPride and hosted by Copenhagen Pride