Love knows no boundaries, and the City of Copenhagen wishes to participate in the celebration of love and inclusion on this special week. And so, during Copenhagen 2021, same-sex couples can marry in special WorldPride wedding ceremonies.
Copenhagen City Hall proudly officiated the world's first ever civil union in 1989 and the City of Copenhagen wishes to continue being pioneers for the LGBTI+ community.
By hosting special wedding events during Copenhagen 2021, the city honours its legacy while also giving visiting and Danish couples alike the possibility to have a unique and different wedding ceremony.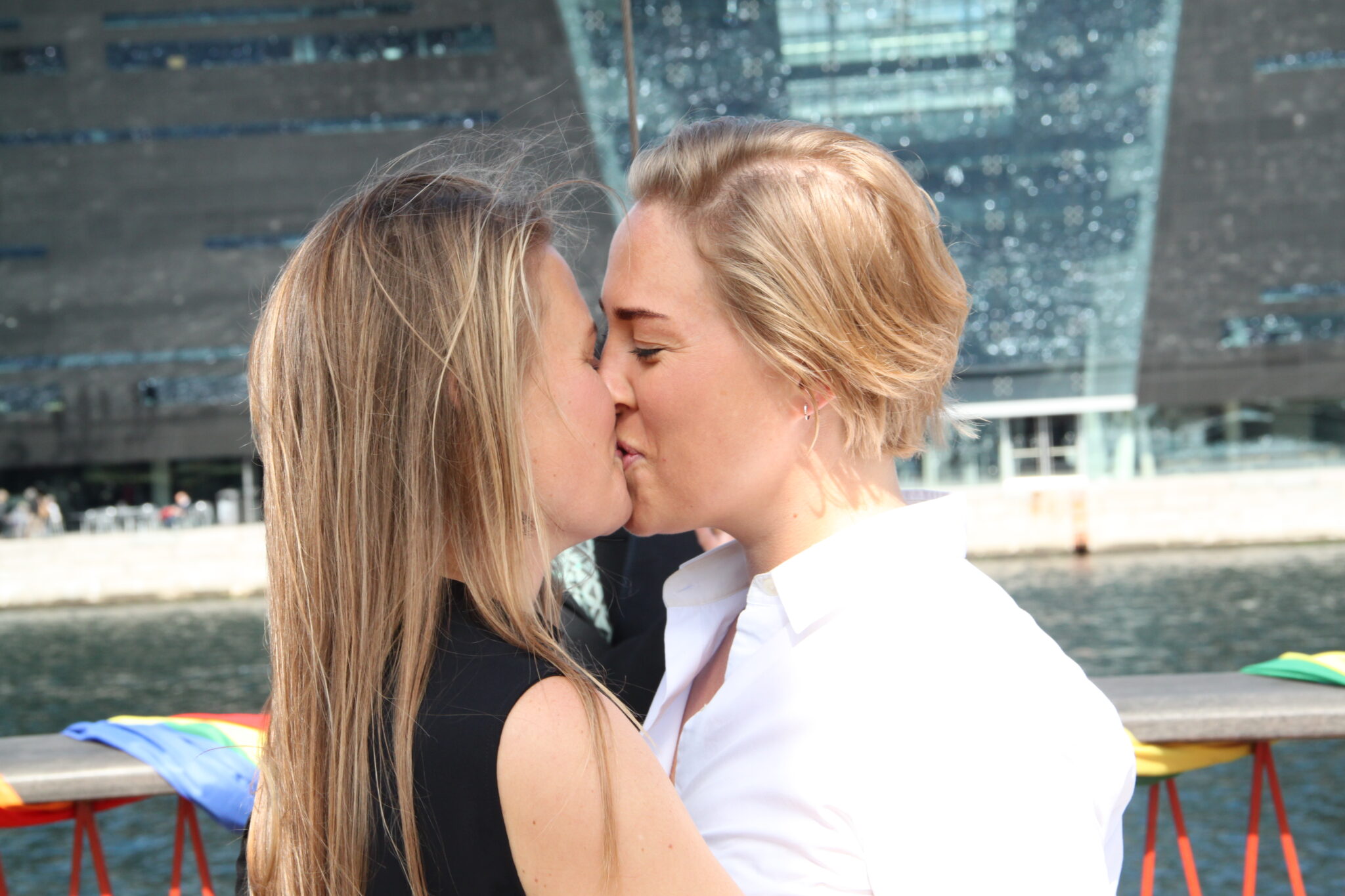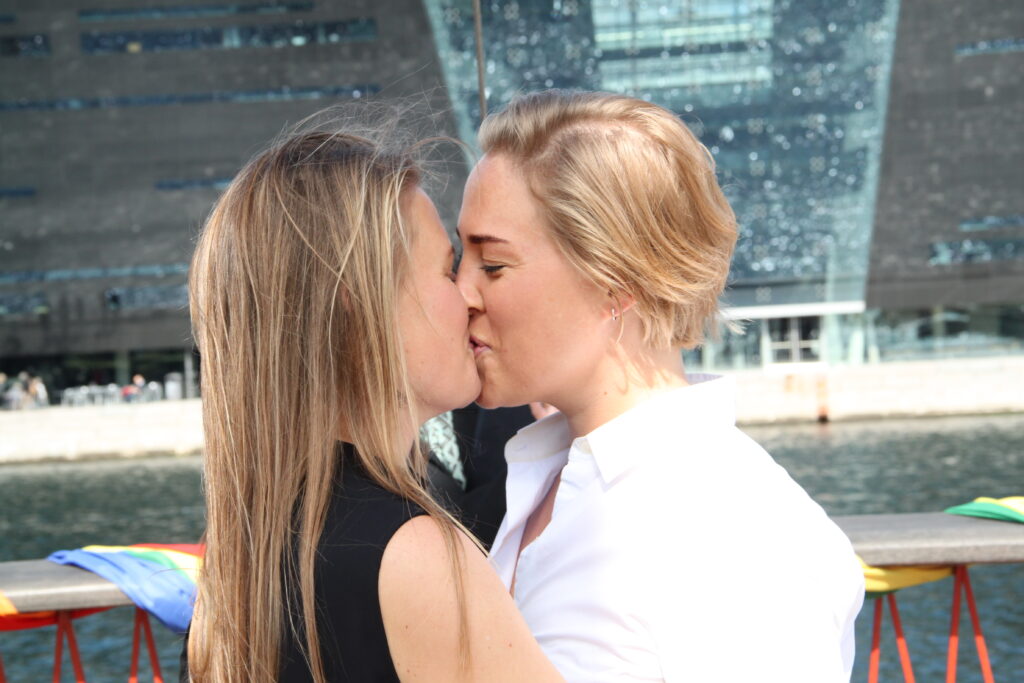 In too many places in the world, openly belonging to the LGBT+ community can be a dangerous affair, and it is necessary that we in Denmark openly celebrate the right to love whomever you love. And in Copenhagen, people who love each other can marry each other.
Copenhagen has become a wedding destination for couples from around the world. Roughly half of the couples married in Copenhagen the last few years were not Danish citizens.
Jana and Lilita from Latvia got married in Copenhagen in 2019. Read their story!
The WorldPride weddings will take place on Friday 20 August in two locations, City Hall and Ørstedsparken.
City Hall weddings
Weddings at Copenhagen City Hall will take place between 1100-1500 and are free of charge, and couples will be getting hitched in the same place that the world's first partnership took place in 1989.
City Hall is a beautiful building dating from 1905 with a historic atmosphere and full of fascinating details. The beautiful surroundings inside and the romantic City Hall Garden, where the couple can stay after the ceremony, offer the perfect setting for an unforgettable wedding day.
A ceremony at Copenhagen City Hall takes place in the Wedding Hall on the first floor with a view of the Great Hall. The walls are painted with scenes from old Danish legends about courting and proposals, and the lights are dimmed to create a warm atmosphere.
Click here for more information on weddings at City Hall
Ørstedsparken weddings
Weddings in the beautiful open-air surroundings of Ørstedsparken, a five minute walk from City Hall Square, will take place between 1500-1800 and cost DKK950 (approx €120).
Ørstedsparken was laid out in 1876-79 with ingenious paths and lawns that slope down towards the lake. King Frederik VII's bridge leads over the lake, which is a remnant of the former moat, and the park has a long association with the LGBTI+ community – not least as one of Copenhagen's cruising grounds.
Click here for more information on weddings at Ørstedsparken
Who can get married?
Any couple, regardless of their nationality, can get married in Copenhagen provided they can provide the documentation necessary (see 'How to apply' below).
How to apply
Applying for a wedding in Copenhagen is not difficult, and it can all be handled online and in English or German. For most couples, the process takes less than five weekdays from you first apply till you have booked a wedding appointment.
If you are not both Danish citizens or have permanent residence in Denmark, you must apply by submitting your information and copies of your documentation through the website of the Danish Agency of Family Affairs.
The cost of the application is DKK1650 (approx €220).
If you are approved for marriage, you will then receive a link to the online booking calendar, and you can choose the open-air Pride event and pick between the available appointment times. You will then receive a confirmation email with more in-depth information about the location, how the ceremony will take place etc.
You will receive a wedding certificate in a multi-lingual, international version. When you get home after the ceremony, don't forget to submit the marriage certificate to your local authorities to have your marriage registered.
Tell us about your plans!
Once you've booked your wedding, please send an email to the Copenhagen 2021 team to let us know your plans! comunication@copenhagen2021.com
Please note, we cannot answer questions about the ceremony, legal matters or the booking process. Please contact Copenhagen municipality's Wedding Office.
Images: Københavns Kommune