#YouAreIncluded, and you can become an Includer
'Includers' is our name for the amazing team of people who'll help us deliver WorldPride and EuroGames in Copenhagen and Malmö.
Being an Includer is a great way to meet new friends, learn new skills, and by giving us your time you're helping us to make a difference for LGBTI+ people worldwide.
Includers will be at the heart of Copenhagen 2021, and more than 3,000 Includers will create the most significant LGBTI+ event in the world for more than 750,000 guests and 6,000 athletes right in the middle of Copenhagen and Malmö.
Roles and opportunities
You can see all the available roles and opportunities on our sign-up system.
Most of the shifts are during the event (12-22 August 2021) and will be located in Copenhagen and/or Malmö, but there are also opportunities to engage as a long-term Includer in the months leading up to the event.
Who can be an Includer?
First, the boring part: we need to make sure you are eligible. You must be a citizen of Denmark or another European Union or EEA country. Please check the rules on who can and who cannot volunteer.
We won't hide the fact that volunteering at Copenhagen 2021 can be hard work. But being an Includer will be incredibly rewarding and meaningful and you are an essential part of this incredible LGBTI+ event!
To be a volunteer at Copenhagen 2021 you have to give a minimum of 12 hours work, but if you can do more, then that's great!
We welcome LGBTI+ people as Includers, and allies are welcome too. We have roles suitable for people who have disabilities, and we're an inclusive organisation with diversity in our DNA.
What do I get for being an Includer?
Aside from meeting new people, making new friends and learning new skills, as an Includer you'll get:
Food and drink tokens
Includer clothing exclusively produced by hummel, including a t-shirt, hoodie, cap and bag, depending on your hours of work
A sustainable Pantone™ drinking bottle
Official Support Wristband giving you access to deals at our bars and other venues across the city
Unique social and other activities before, during and after the event
Invites to all our social events including our exclusive afterparty in September
Acces to our own education platform with free courses and learning material for a more inclusive behaviour and other LGBTI+ agenda
A change to meet other LGBTI+ people and our allies in supporting our work for global LGBTI+ equality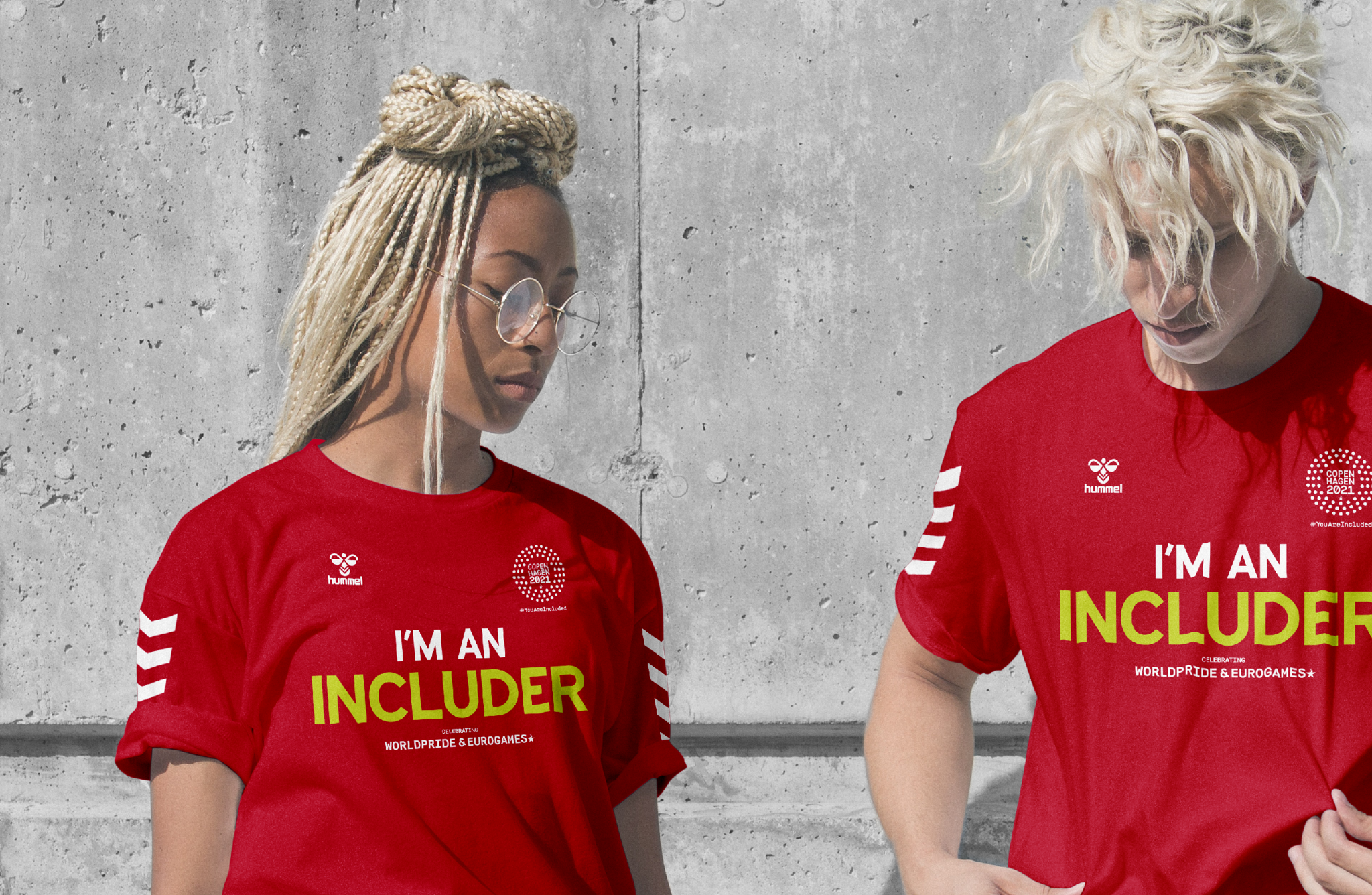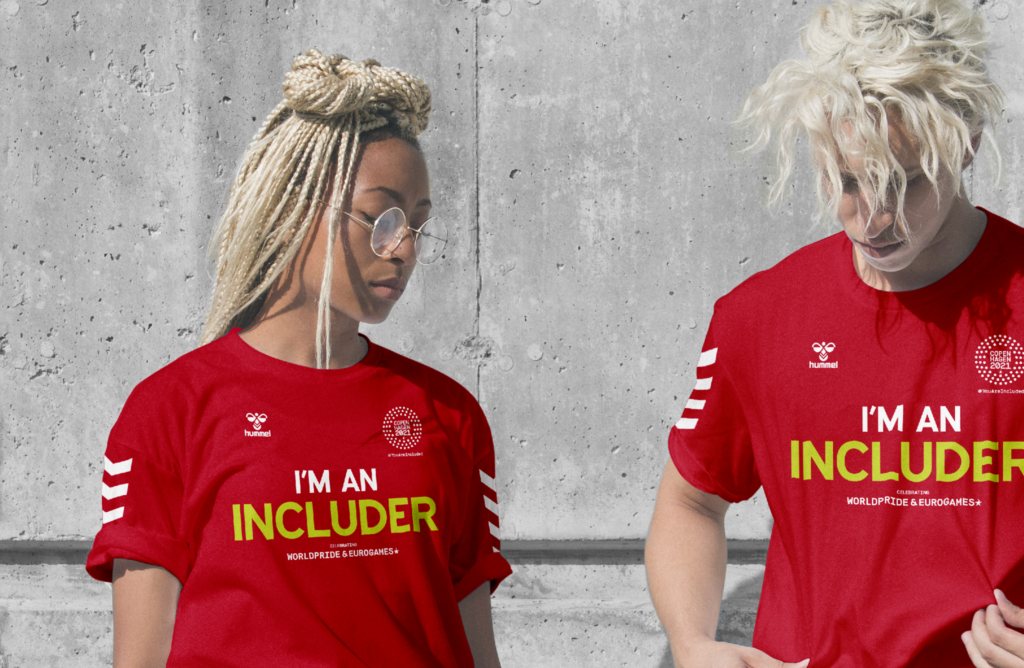 Diversity and inclusion
Diversity and inclusion are at the very heart of what we do, and you can read our policy here. We welcome volunteers from all sections of the community, and we especially encourage people from under-represented groups to apply.
Sign up now
You can sign up here!
Need more information?
If you'd like to find out more about volunteering at Copenhagen 2021 click here.